Hi-Tek Car Wash In Brighton Beach Sued By Workers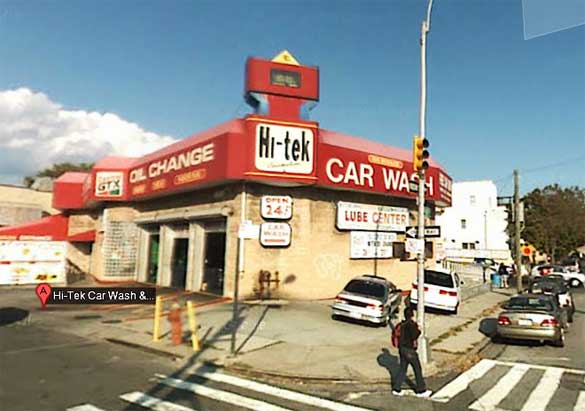 Hi-Tek Car Wash at 2981 Coney Island Avenue was sued on Wednesday by 17 of its workers, who claimed they were not paid minimum wage or properly compensated for overtime, according to the Daily News.
The immigrant workers, which included current and past washers, filed a federal lawsuit against their employers for bridging their legal rights.
The Daily News said that the workers stated that they received less that $7.25 an hour, including tips. Workers also told the Daily News that they frequently labored for more than 40 hours a week, yet they did not receive legally mandated overtime pay.
Aaron Morales Romero, 23, a former Hi-Tek employee, said to the Daily News that he worked at Hi-Tek for five years but quit in March because he couldn't support himself making only $5.25 an hour, in addition to a small amount of tips.
Gary Pinkus, a manager at Hi-Tek, claimed that allegations were false.
"They [campaign organizers] are brainwashing employees to take their side. That they are not paid properly is not true," said Pinkus to the Daily News.
The Daily News said workers filed the suit with assistance from WASH New York, a campaign run by two nonprofit organizations: Make the Road New York and New York Communities for Change. WASH New York is also supported by the Retail, Wholesale and Department Store Union.