Briefing 3/31: USNS Comfort, More Deaths, Empty Streets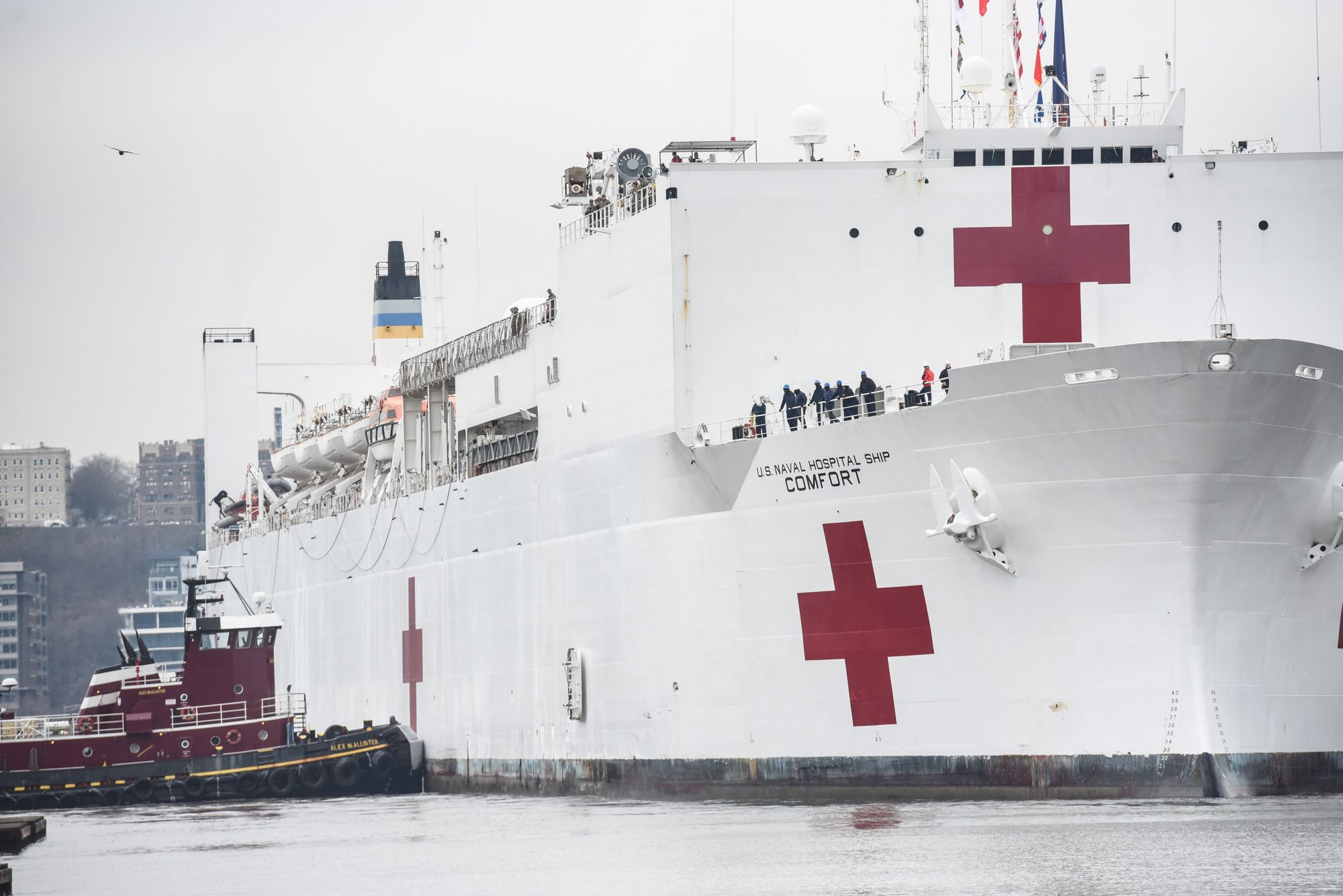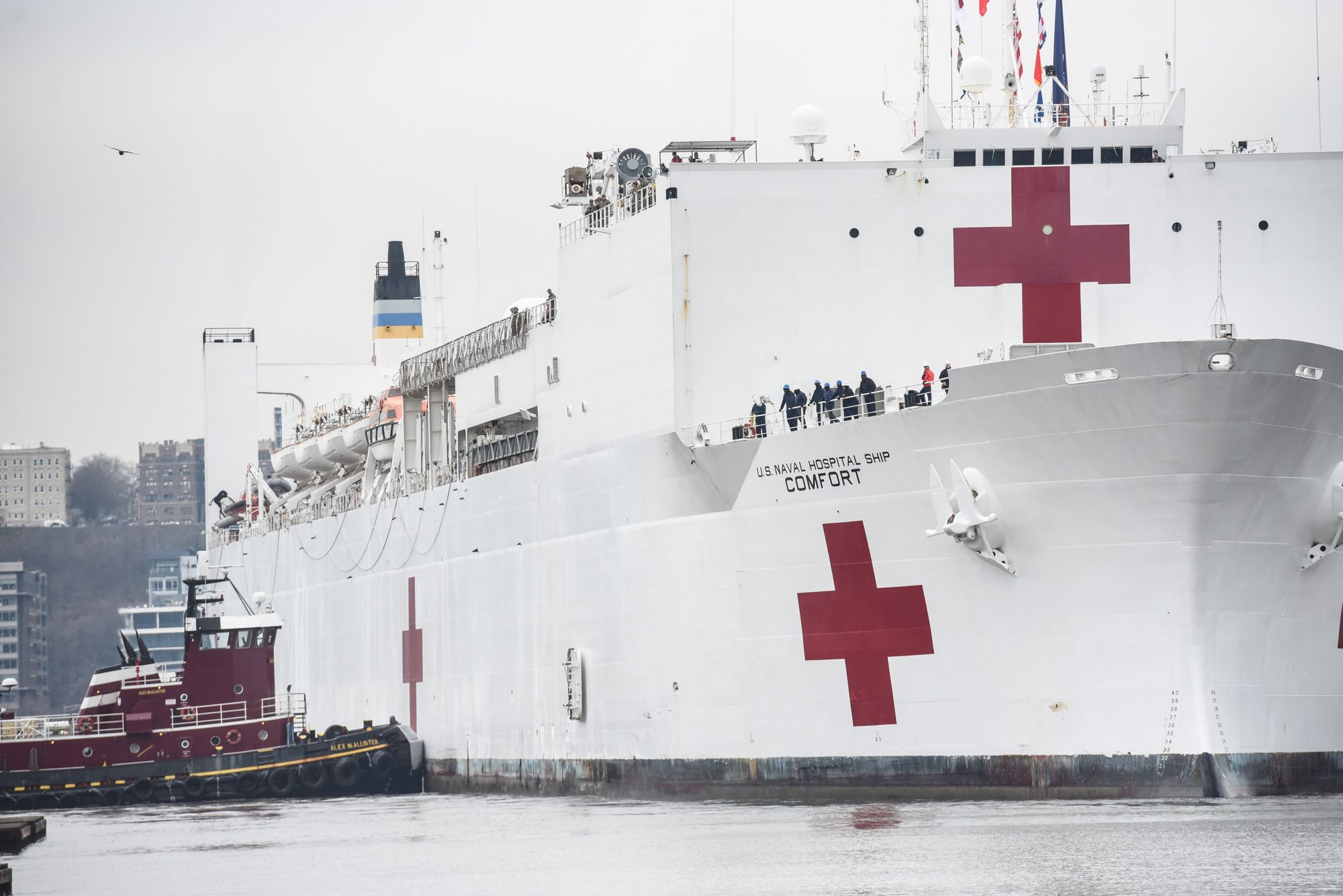 Good morning! It's finally the last day of March. There's still a coronavirus pandemic, so please continue staying at home.
As of 9:30 a.m., the total number of coronavirus cases in NYC is 40,900 with 932 deaths. In Brooklyn, the number has gone up to 10,904 positive cases with 215 deaths.
Congresswoman Nydia Velázquez was diagnosed with 'presumed coronavirus infection,' we reported yesterday.
Sociologist William Helmreich, whose recent book "The New York Nobody Knows: Walking 6,000 Miles in the City" documented him walking every block of NYC, died from the coronavirus. He was 74.
Brooklyn College professor, Mark Blum, who taught in the MFA Acting program, died from the coronavirus last week. Blum was "an Obie Award-winning New York stage and screen actor whose roles ranged from highly flawed husbands to overconfident blowhards," the NY Times wrote.
The hospital ship, USNS Comfort, arrived in NYC yesterday. It will focus on providing medical service to those without the coronavirus, to help out the hospitals that are struggling to treat coronavirus patients.
Bike injuries are up this year, and again, the numbers are especially high in Southern Brooklyn, Streetsblog reports.
NYC will close 23 of the 99 child care centers for essential workers, citing low enrollment.
Subway and bus riders face dangerously crowded conditions as MTA reduces its service, Gothamist reported.
To mitigate overcrowding, the MTA is implementing the following revisions to its services in Brooklyn:

It plans to operate 60% of a weekday schedule with the following additions:

Operate the X37/X38 express routes on a 30-minute headway
Increase the AM span on X27/X28 to start one-hour early beginning at 6 a.m.
Operate the B82 Select Bus Service (not operating on Sundays) at a reduced headway

The MTA will strategically stage 50 wildcat buses to manage any potential overcrowding, though it did not provide any details as of yet.
Have you seen this video of empty NYC streets?