BRIC Announces Winners Of $100K Inaugural Colene Brown Art Prize
FORT GREENE – Last month, BRIC introduced the Colene Brown Art Prize, a $100,000 award that will be split among ten under-recognized New York-based visual artists. On Tuesday, October 1, the organization announced the ten creatives who will each receive a $10K unrestricted grant.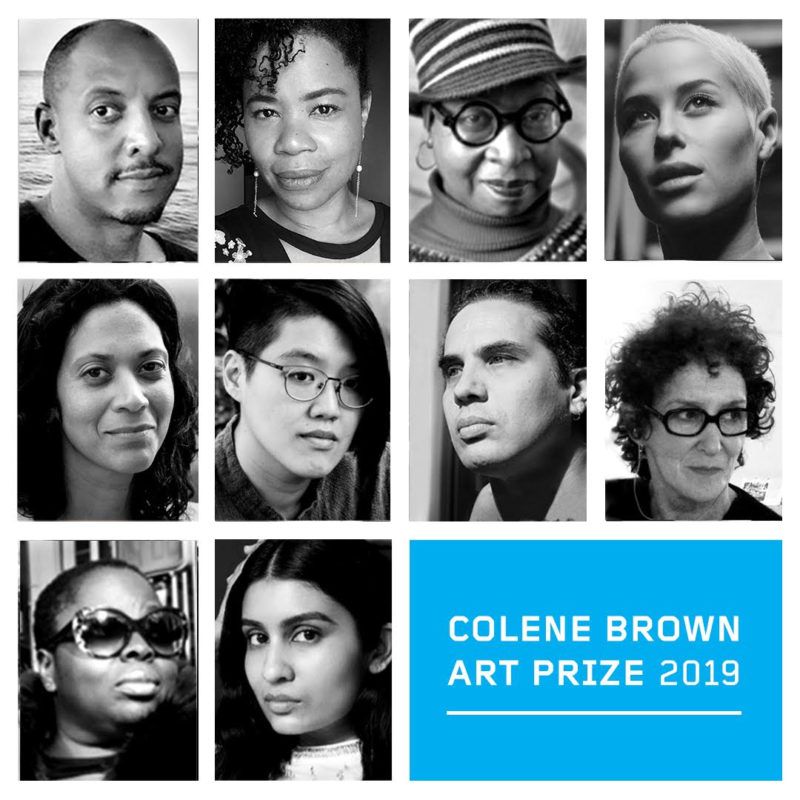 "We are proud to announce the ten recipients of the inaugural Colene Brown Art Prize, which recognizes the extraordinary talents of these NY-based artists and their contribution to society through their artistic practice," BRIC President Kristina Newman-Scott said in the announcement. "We are grateful to our visionary board member Deborah Brown for her generosity and deep understanding of the needs of artists working today."
Five of the ten recipients are based in Brooklyn. They include:
Nicole Awai – Born  in Port of Spain, Trinidad, Awai incorporates non-conventional materials such as melted vinyl, nail polish, nylon mesh, black resin, glitter, and found objects into her paintings, installations, and sculptures that focus on gender, multiracial identities, and the "interconnectedness of material and place."
Nona Faustine – The Brooklyn native's photographic self-portraits create a "dialogue with early daguerreotypes of slaves and Black people," recreating narratives based on race and memory.
Baseera Khan Born in Denton, Texas, Khan's work is currently featured in BRIC's group show, Beyond Geographies: Contemporary Art and Muslim Experience. She uses photography, print, language, textiles, music, sculpture, and performance to examine her experiences as a Muslim American as well as "alienation, displacement, and assimilation."
Christopher Myers – The Queens-born artist uses sculpture and and fabric-based work to explore "transnational identity." Myers "recontextualizes materials, mythologies, and narratives" to illustrate the current rise of "interconnectedness" around the world.
Kennedy Yanko – Originally from St. Louis, Missouri, Yanko creates sculptures and installations influenced by her mixed race background that examine "frictions inherent in altering preconceived notions."
The five other award recipients include: Bronx-based street artist Manuel Acevedo; NYC-based fiber artist Xenobia Bailey; Bronx-based interdisciplinary artist Alicia Grullón; NYC-based ceramicist Heidi Lau; and NYC-based painter Judith Simonian.
A panel of ten NYC-based curators, critics, and artists each nominated five artists "of exceptional merit that have yet to receive substantial institutional support." An internal  BRIC committee reviewed the 50 nominations and selected the final ten recipients.
The nominating panel included: Ford Foundation Program Officer Rocío Aranda-Alvarado; visual artist Katherine Bradford; Bronx Museum of the Arts Executive Director Deborah Cullen; visual artist Derek Fordjour; Wave Hill Senior Director of Arts, Education, and Programs Jennifer McGregor; Shelley & Donald Rubin Foundation Executive & Artistic Director Sara Reisman; Brooklyn Museum Senior Curator of Contemporary Art Eugenie Tsai; journalist Jacoba Urist; visual artist Nari Ward; and one panelist who wishes to remain anonymous.
The award is underwritten by BRIC board member and artist Deborah Brown, and honors her late mother, Colene Brown. It is funded through the Harold and Colene Brown Family Foundation.
BRIC will honor the ten recipients of the first Colene Brown Art Prize at the institution's annual gala on November 7.