BREAKING: Fire Consumes Basement Of New York Mart On Ave U, East 17th St – Ave U Partially Closed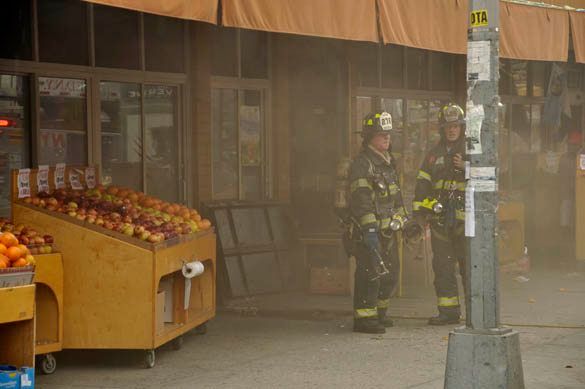 A fire broke out in the basement of New York Mart at 1721 Avenue U, causing smoke to billow into the streets and drawing a heavy response from firefighters.
The fire broke out at approximately 11:00 a.m. As of this writing, the street is still filled with thick smoke, and Avenue U has been closed off between East 17th Street and East 19th Street, and East 18th Street from Avenue T to Avenue V. The B3 bus is being rerouted via Avenue T.
"It's really crazy. It's a lot of firetrucks and everything. It's mostly smoke right now. Hopefully nobody got hurt," said a Sheepshead Bites reader who witnessed the response.
According to Randy Contello, a Sheepshead Bites photo contributor, there are as many as more than ten firetrucks, and responders on the scene stated they believe the cause is electrical.
"It's just firetrucks everywhere. There's a crazy amount of fire trucks," Contello said.
Contello said firefighters are currently on the roof, tearing holes for venting.
The market was the former site of a short-lived Walgreens, and was converted into the Chinese market last year. It's their second location in the area, with the first being at 2309 Avenue U.
UPDATE (12:37 p.m.): Randy Contello sent in the following photographs.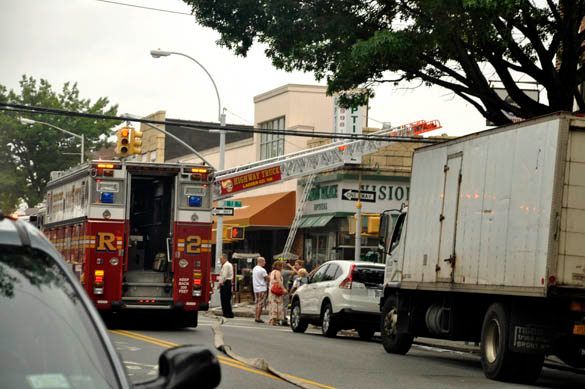 This is a breaking news story and may contain inaccuracies. We will update it as more information becomes available. If anyone has more information or additional photos, please send them to tips (at) sheepsheadbites (dot) com.