Bedford-Union Armory Files Permits for Redevelopment Project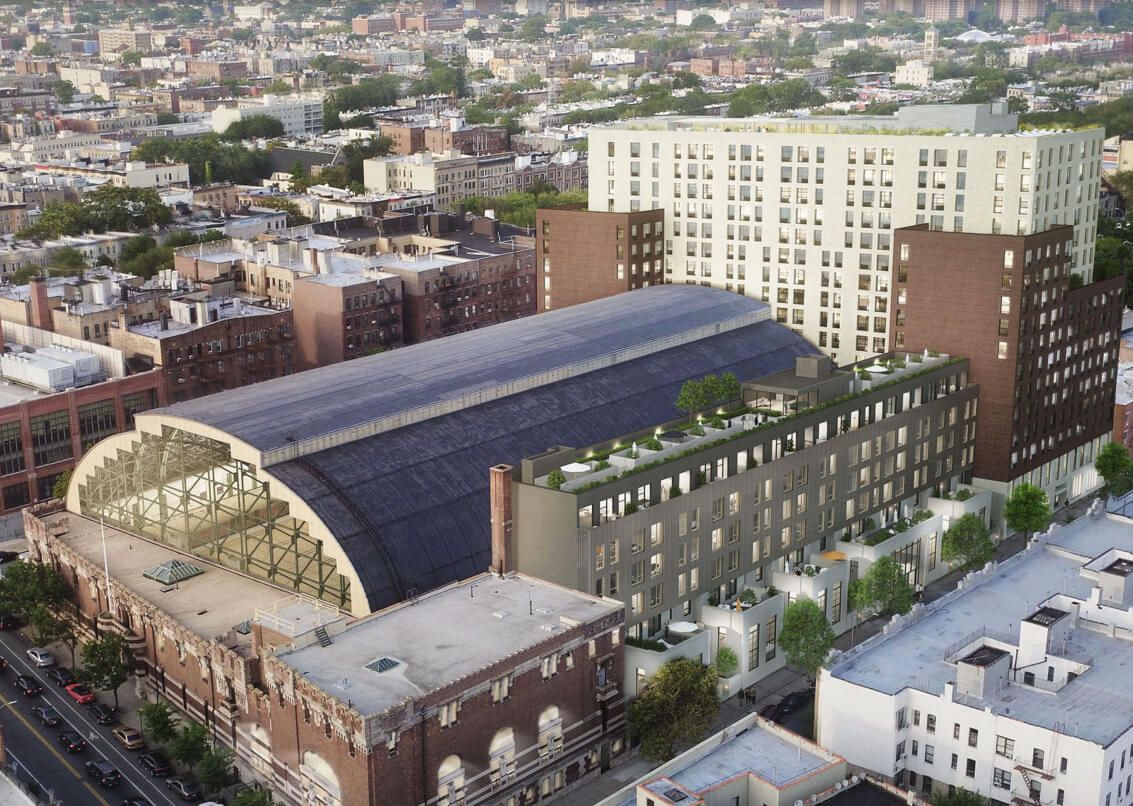 CROWN HEIGHTS – It's actually happening. Earlier this week, the New York Economic Development Corporation filed permits with the Department of Buildings to being work on the controversial Bedford-Union Armory redevelopment project in Crown Heights.
On the plus side, it looks like the residential tower planned for 1579 Bedford Avenue will have more affordable units than previously planned. The 15-story tower will account for 330 or the more than 400 units being created on city-owned land as part of the construction project. While debates have gone on over the affordability of the new units, it now looks like 250 of the apartments will be reserved for low-income tenants, while the rest will be rented at market rate.
Plans for creating condominiums at the site have been scrapped, reports YIMBY. The development will provide below-ground parking for 201 cars and 178 bicycles. Marvel Architects is designing the new structure, which will rise high above the curved dome of the armory space, including a two-story lobby and a recreation space.
The Armory's historic Drill Shed will be converted into an affordable recreation center featuring three full-sized basketball courts, multipurpose court space, a six-lane indoor swimming pool, and fitness rooms run by CAMBA. At least 50% of the recreation center's memberships will be reserved for community members at discounted rates of $10 a month for adults and $8 for kids under 16.
Affordable office space will also be available to non-profit organizations at $6 per square foot as opposed to the average $30 per square foot in the area. Yearly increases to rents for these office spaces will be capped at 3% annually.
Long held as a prime example of New York City's deference to private developers, the Armory project is a perfect symbol of gentrification to many residents, worried about the erasure of long-standing, under-served communities, which are being priced out by development across the city.