Baked Co-Founder Debuts New Café in Prospect Heights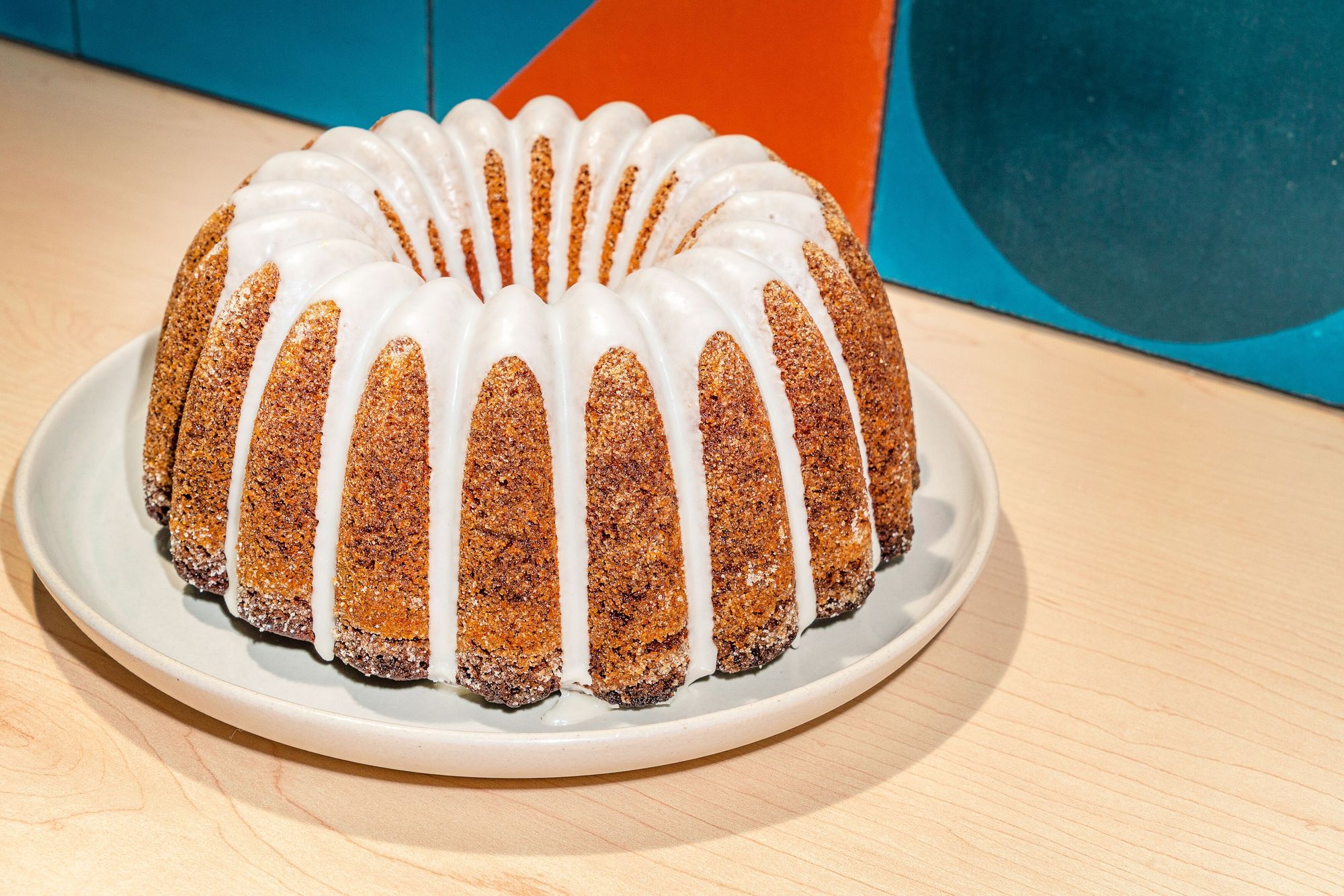 PROSPECT HEIGHTS – Say hello to Ciao, Gloria, a new bake shop and café opened last week by one of the founders of Red Hook's beloved Baked.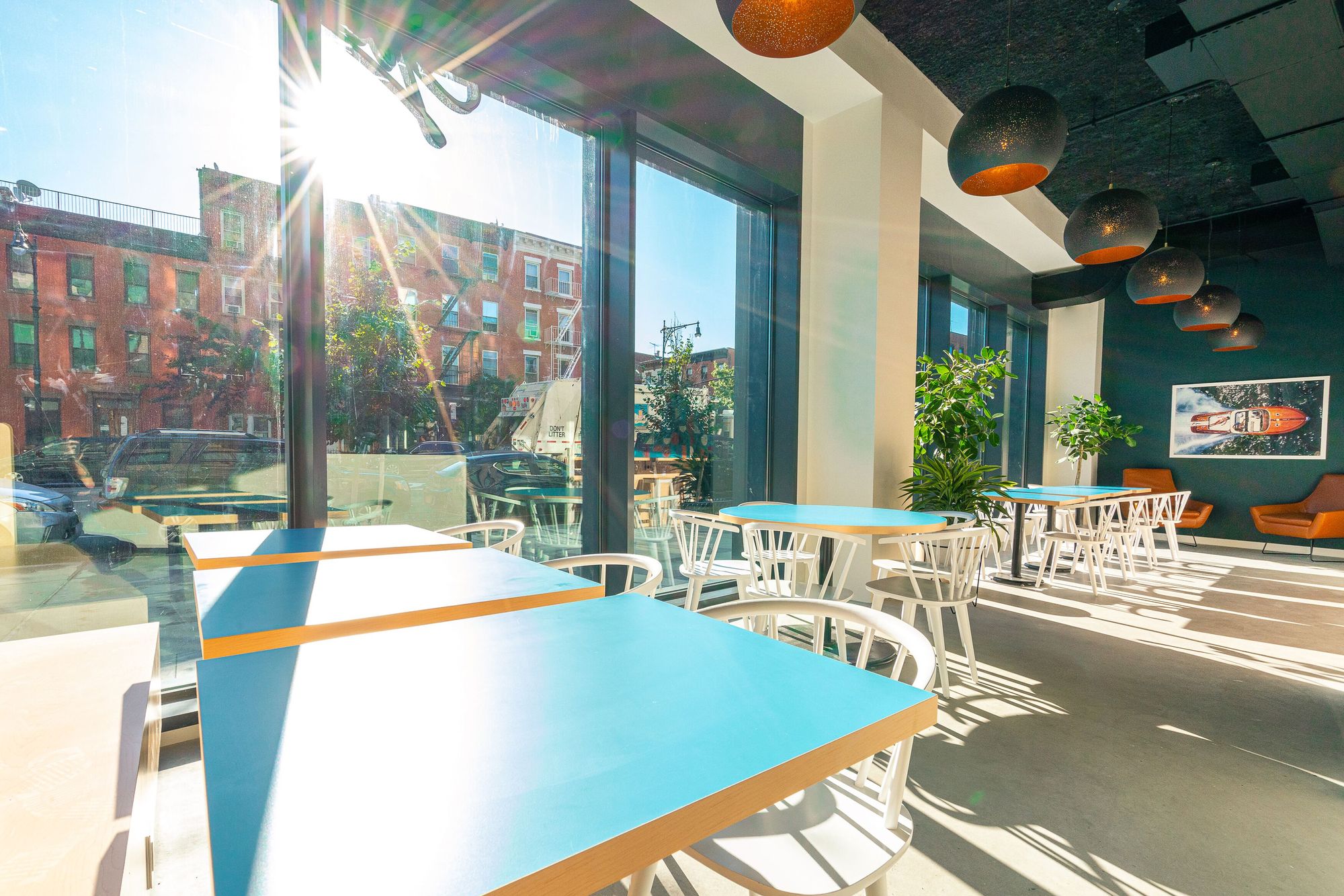 "I had been doing it for about 14 years and when you're doing something every day, day in, day out, for 14 years, you want to take a break," Renato Poliafito, owner of Ciao, Gloria, told Bklyner Saturday afternoon. Together with Matt Lewis, Poliafito launched Baked in January 2005. The business expanded quickly, with the pair releasing cookbooks, pastry mixes, and opening additional locations in Manhattan and Tokyo.
"My whole goal was to have a café," Poliafito said, "a neighborhood coffee shop, and I felt like from the get-go it really didn't get that opportunity because we were always focusing on a dozen different things," he recalled of Baked's rapid growth. "I've always wanted to have a place where people can come and hang out and have lunch, have breakfast."
Poliafito left Baked in 2017. "It was bittersweet leaving something you've spent so much time building up," he recalled, adding that he took a few months off to consider his next step. A friend told him about the new and affordable storefront available at 550 Vanderbilt Avenue, and in July, Poliafito launched a Kickstarter campaign to raise $50K to help finance his new venture.
Born in Queens to Italian parents, Poliafito spent lots of time in Sicily as a child. Ciao, Gloria blends his American and Italian roots. "This for me is much more of a representation of who I am," he said of his new café. While Baked offers classic American desserts, Ciao, Gloria features Italian treats with an American twist, as well as savory options.
"On the savory side we have the BEC or PEC which are our egg sandwiches," Poliafito said. "The BEC is a bacon, egg, and cheese on a house-made brioche, and the PEC is a prosciutto scamorza cheese and egg on a brioche. It's kind of an interplay of my background which is half American, half Italian."
Poliafito adds that all of the sandwiches at Ciao, Gloria are made on homemade focaccia bread and he plans to introduce a riff on an Italian hero/muffuletta sandwich in the coming weeks.
For Ciao, Gloria's Culinary Director he hired Baked's former head baker, Ginger Fisher Baldwin, who left to start a family shortly after Poliafito's departure. The pair worked closely together on creating a fresh menu for the new café.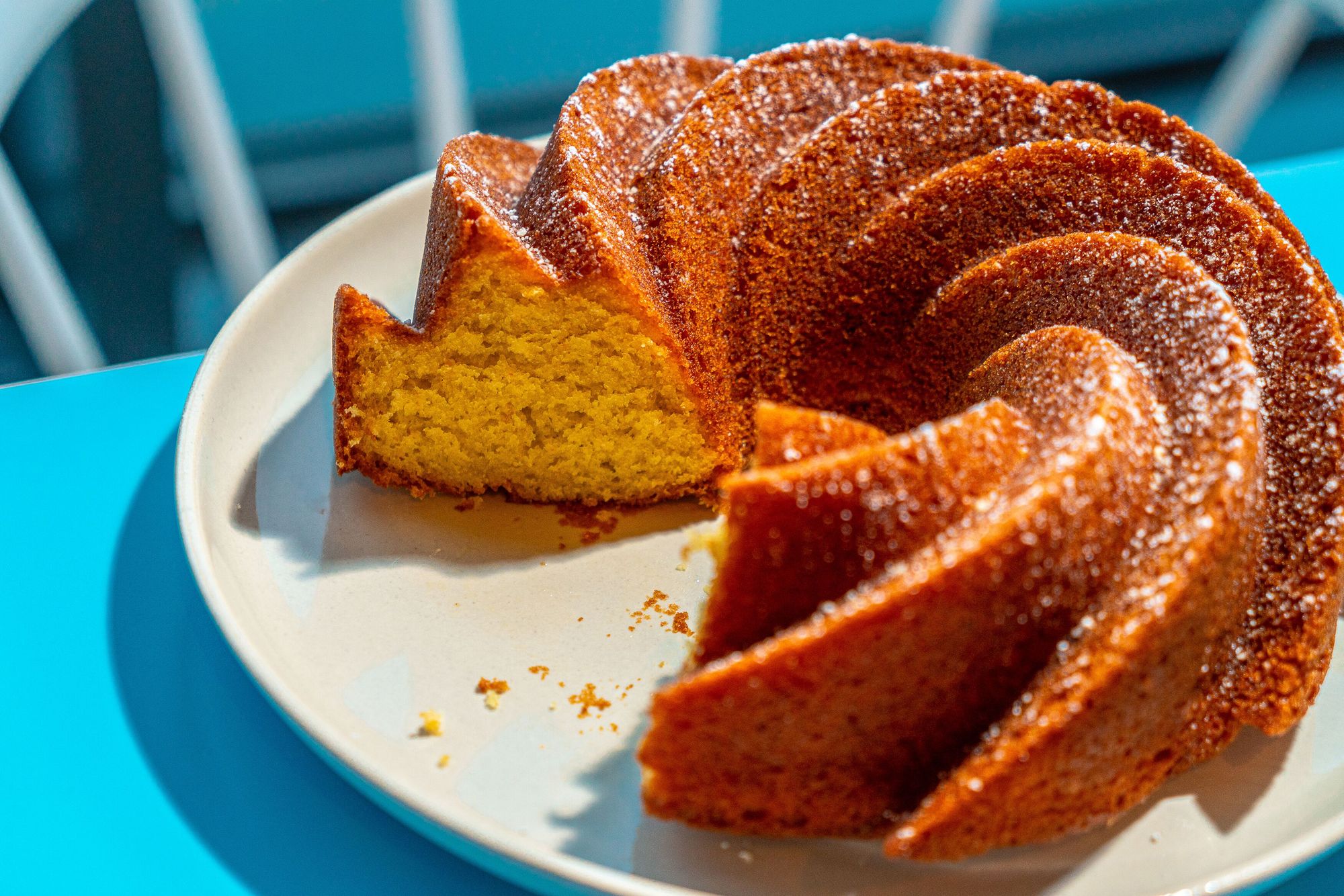 "On the sweet side we have a pistachio croissant, that we make in-house," Poliafito said. "It's a pistachio cream-filled croissant. Italy has the cornetti which are like a softer, sweeter version of a croissant, but I tend to like croissants more."
The pastry case was filled with an array of tempting treats on Saturday, including cookies, biscotti, lemon bars, crumb cake, carrot cake, a crostata (Italian baked tart), and a lemon ciambellone (Italian ring cake). Poliafito adds that Baldwin also created an almond plum torte that is "knock-your-socks-off great," as well as a new take on a Baked favorite, the brownie. "The brownie we have here is a cocoa brownie and it's incredible. It's more chocolatey."
Another new spin on a classic is Ciao, Gloria's reinterpretation of the rainbow cookie. Like the traditional pastry, their Neapolitan tricolor does feature almond cake, "but the first layer is infused with cocoa, so it's chocolate; the middle layer is classic almond, so it's the vanilla; and then the bottom layer is infused with strawberry, so it's like Neapolitan ice cream…. I'm a huge fan," Poliafito said. Bklyner sampled the chocolate-covered treat and can attest, it is decadent and delicious.
Prior to entering the food industry Poliafito worked as a graphic designer, and his keen eye for detail is apparent in the new shop which features elements from different places he's visited including California, Denmark, Japan, and Italy. The 1,500-square-foot space features floor-to-ceiling windows and an intricate Sicilian-inspired mosaic tiled wall. "My friend Brett Hansen designed the pattern and I turned it into a mosaic using tile," he explained. "If you look at the wall it actually says 'CIAO' over and over again. Each tile is a different letter." The half moons represent 'c,' the straight vertical lines 'i,' the triangles 'n,' and the circles 'o.'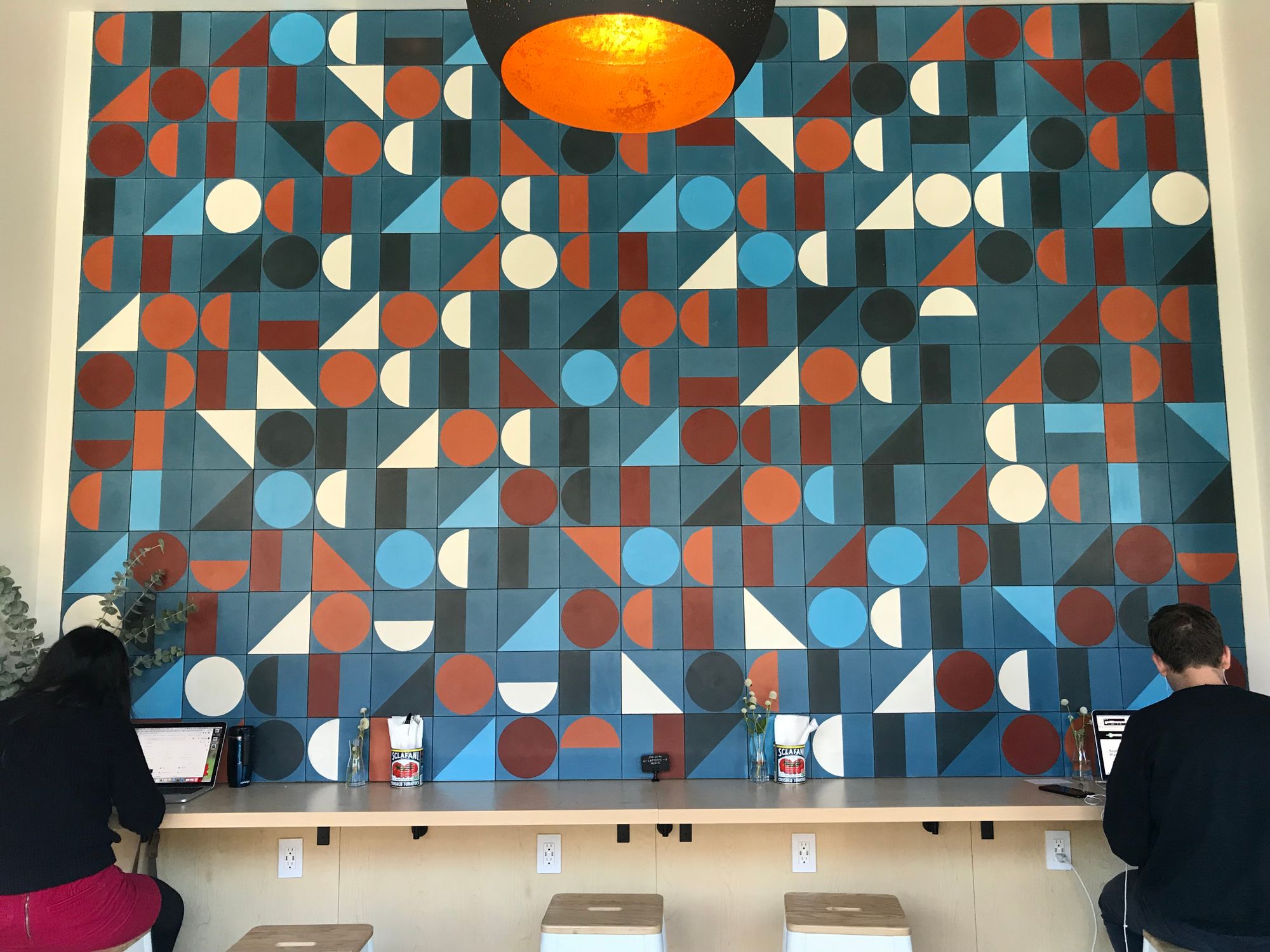 On the back wall is a framed image of a bikini-clad woman sunbathing on a boat. Poliafito found the image—an old advertisement for Riva boats—and fell in love with it. "It's the Riva Boat Company, an Italian Boat Company that makes those wooden boats you equate with the Mediterranean," Poliafito said. "It was a very small jpeg and I really wanted it blown up." His friend Ben Wilkerton reproduced the image using half-tone, "so the closer you get to that image, you'll see it's all little colored dots."
Poliafito worked with Nina Kinoti-Metz of Studio Parallel to design the 25-seat shop which includes blonde maple paneling, turquoise table tops, and an overall minimalism influenced by Copenhagen. "What I pulled from Japan was the idea of customer service and presentation. I'm trying to incorporate that but still have the casual quality that America has," he noted.
Polifito is happy with his new neighborhood. "I spent many years in Red Hook, and I love Red Hook, but it's nice to be some place different, some place new."
"I love the vibe in Prospect Heights" he added. "There's a great mix of people. Vanderbilt seems alive with great shops and restaurants. I'm happy to be a part of that."
Ciao, Gloria
550 Vanderbilt Avenue (between Pacific & Dean Streets), Prospect Heights
Hours:
Monday – Friday, 7am-6pm
Saturday & Sunday, 8am-6pm