Asbestos Found At Controversial Gravesend Waste Transfer Station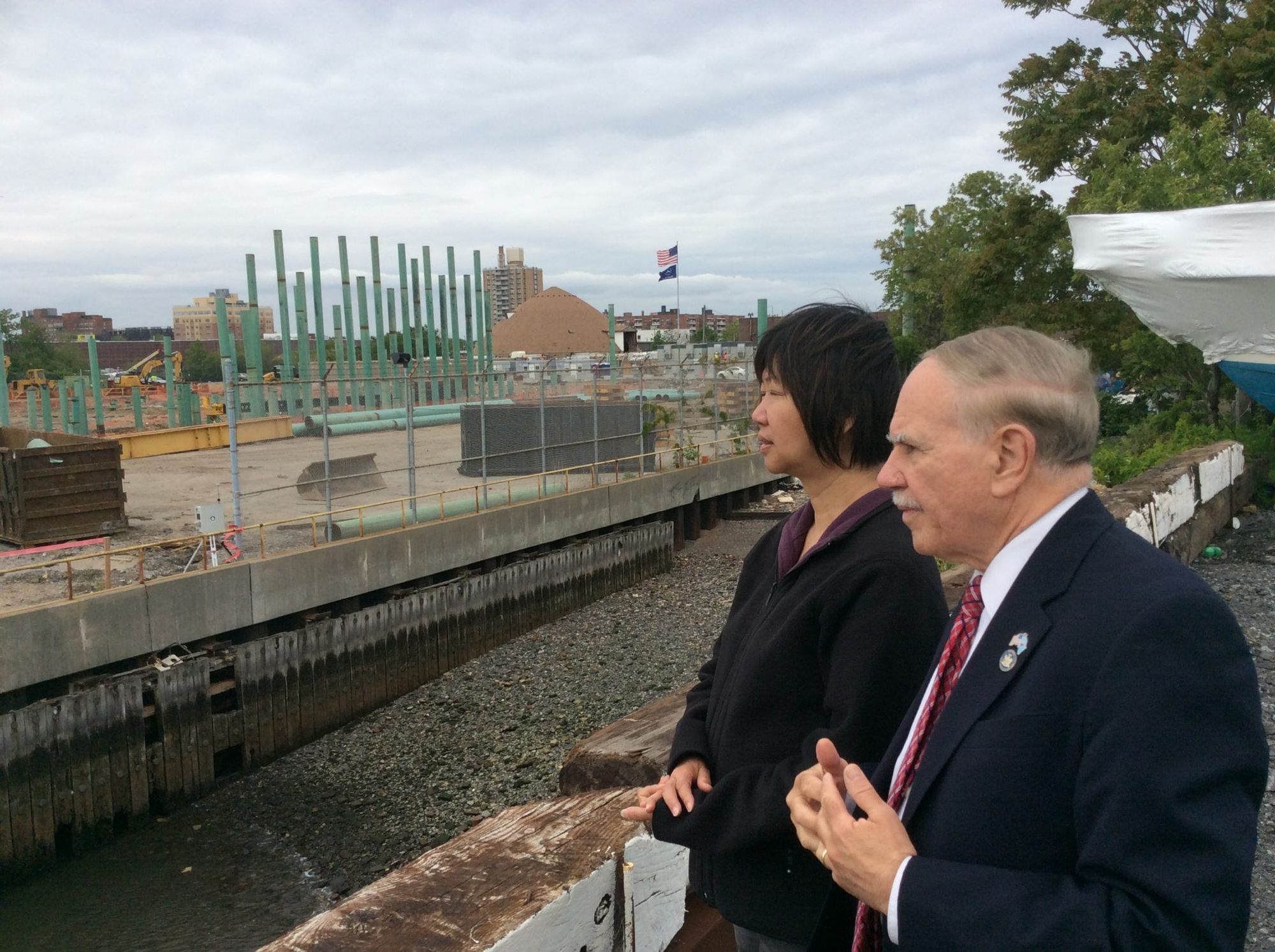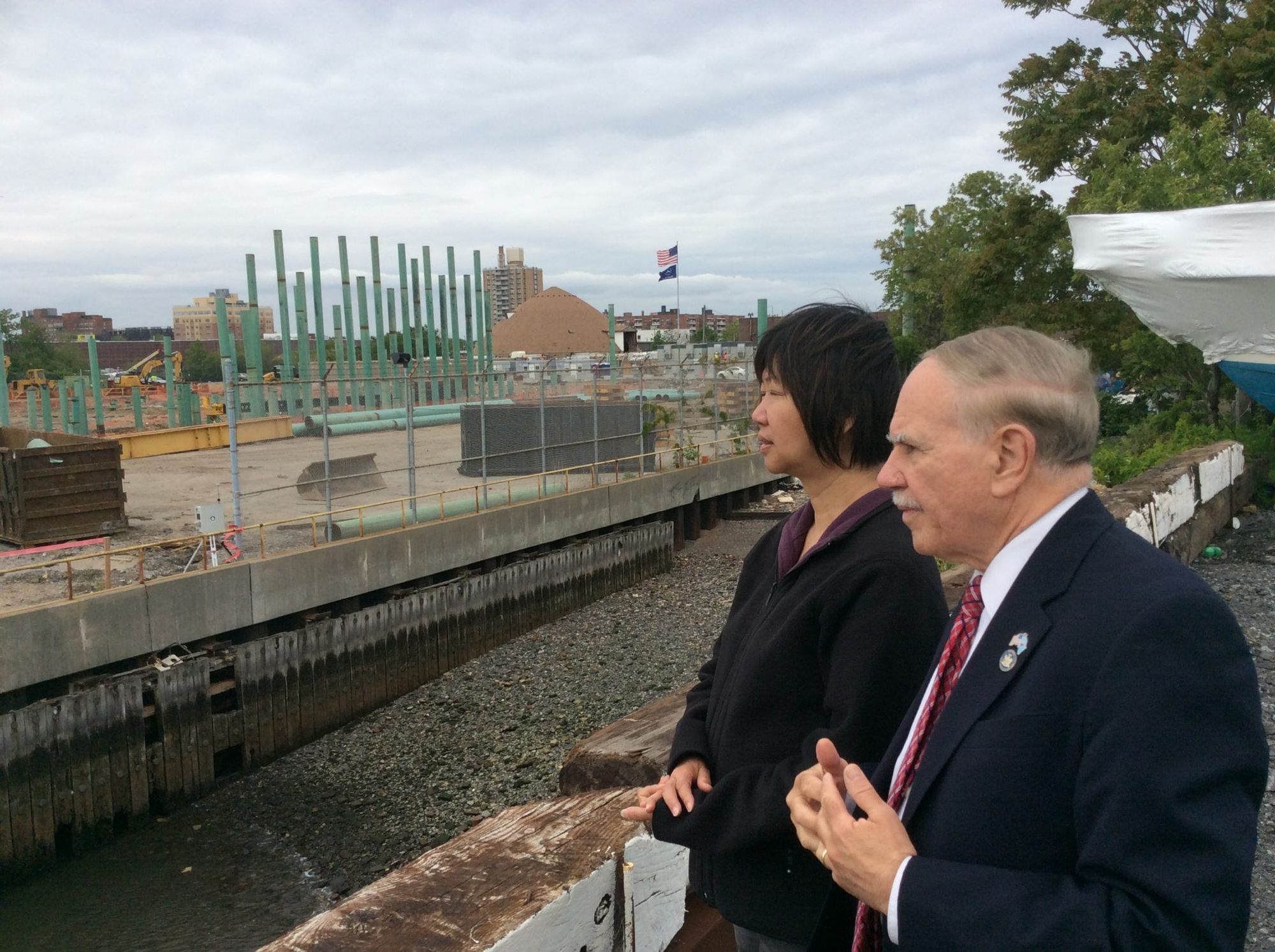 Construction has been temporarily halted after workers found asbestos at a former incinerator site in Gravesend, where a new waste facility is slated despite vehement protests from local pols and residents.
On March 1, workers excavating at the upcoming Southwest Brooklyn Marine Waste Transfer Station saw what tests later confirmed to be asbestos — contrary to claims from the City that the site was clean, according to Assembly Member William Colton.
DSNY project managers immediately contacted Community Board 11 for an update and removal steps, including halting construction until a licensed asbestos abatement subcontractor can remove the concrete duct bank (where the asbestos was found) and surfacing the area with heavy-duty asphalt. "We'll be in constant communication with the community board about this issue," project manager Shavonne Williams told BKLYNER.
But this discovery is just the latest scandal dredged up at the new Southwest Brooklyn Marine Waste Transfer Station — located off Shore Parkway's service road along Bay 41st Street. It's being built at the site of a former trash incinerator that was illegally operated by the Department of Sanitation (DOS) for more than 30 years, according to Colton.
"The Sanitation Department was never able to produce the required Certificate of Closure for the incinerator that used to be there and we knew this was a red flag," said Colton. "Yet the New York State Department of Environmental Conservation (NYSDEC) just took their word that the area had been properly decontaminated. Now they found asbestos there. What else is in there that we do not know about?"
Sentiment samplings from the area were found to contain toxic levels of dioxins, lead, mercury, chlordanes, and Mirex (an insecticide banned since 1976). Many opponents of the Gravesend Bay station fear that digging up the construction site will release the pollutants into the waters. As a result, strict conditions were put in place as to how the dredging must be conducted, but the community has documented multiple exposure risks.
In 2015, Colton, Councilmember Mark Treyger, District Leader Nancy Tong and Charles Ragusa, and community activists found evidence of sloppy construction practices exposing neighbors to potentially toxic dust and debris.
Colton's Anti-Waste Task Force penned a letter to the EPA, signed by thousands of community members, pointing to several violations of the Clean Water Act at the site, including a lack of protective netting and barriers to keep soil and debris from discharging into the surrounding water, and leaving the site uncovered, allowing rainfall to accumulate and flood the area.
The litany of exposure problems attracted numerous rallies and protests from community members to demanding a halt on construction at the site.
Colton has been waging a years-long legal battle to block the city from building the garbage station, including the release of 'absolutely disgusting' video footage of what appeared to be a container dropping black sludge and debris into Gravesend Bay. And though the efforts have led to a mountain of bad publicity, construction for the garbage center prevails.
The station's construction is anticipated to be completed by the end of this year and is slated to be operational by spring, 2018, according to DSNY.
"Despite a series of lawsuits, the city and state continue to disrespect this community," said Assemblyman Colton. "Something must be done about this mess before it's too late."