Apply Now For Affordable Units In 7 DeKalb Avenue, AKA City Point Tower One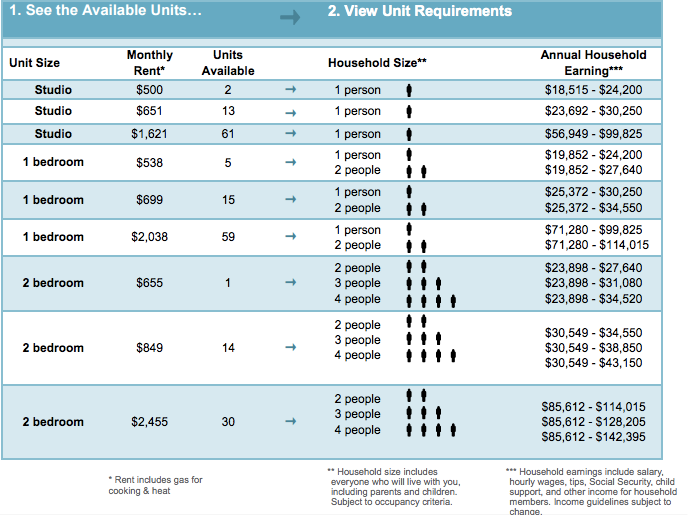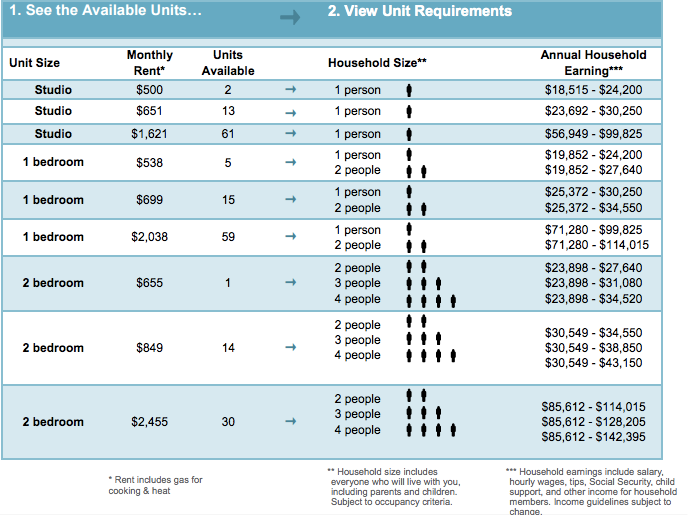 Heads up, affordable housing-seekers. City Point Tower One at 7 DeKalb Avenue is nearing completion and has opened up its housing lottery process, with 200 units available — half of which are guaranteed for current residents of Downtown Brooklyn, Fort Greene, Clinton Hill, Wallabout, Vinegar Hill, DUMBO, and Brooklyn Heights.
The application is available over at NYC Housing Connect and must be postmarked or submitted online by Thursday, September 24,
As seen in the above chart, there are 50 units designated on the lower end of affordable — 15 studios at $500-$651, 20 one-bedrooms at $$538-$699, and 15 two-bedrooms at $655-$849 — and 150 on the higher end.
In addition to the 50 percent (100 units) allocation for current residents, remaining units have preferences according to the following breakdowns:
five percent (10 units) for mobility-impaired applicants
two percent (4 units) for those with visual or hearing impairments
five percent (10 units) for municipal employees
City Point Tower One will have many amenities, some of which will require additional fees to access. Open amenities include a monitored lobby, on-site resident manager, rooftop terraces, laundry rooms, and allowances for pets. Extra fees are charged for the on-site fitness center, play room, lounge, and movie theater.