Appeal Made to Landmark 99-Year Old Cortelyou Road Church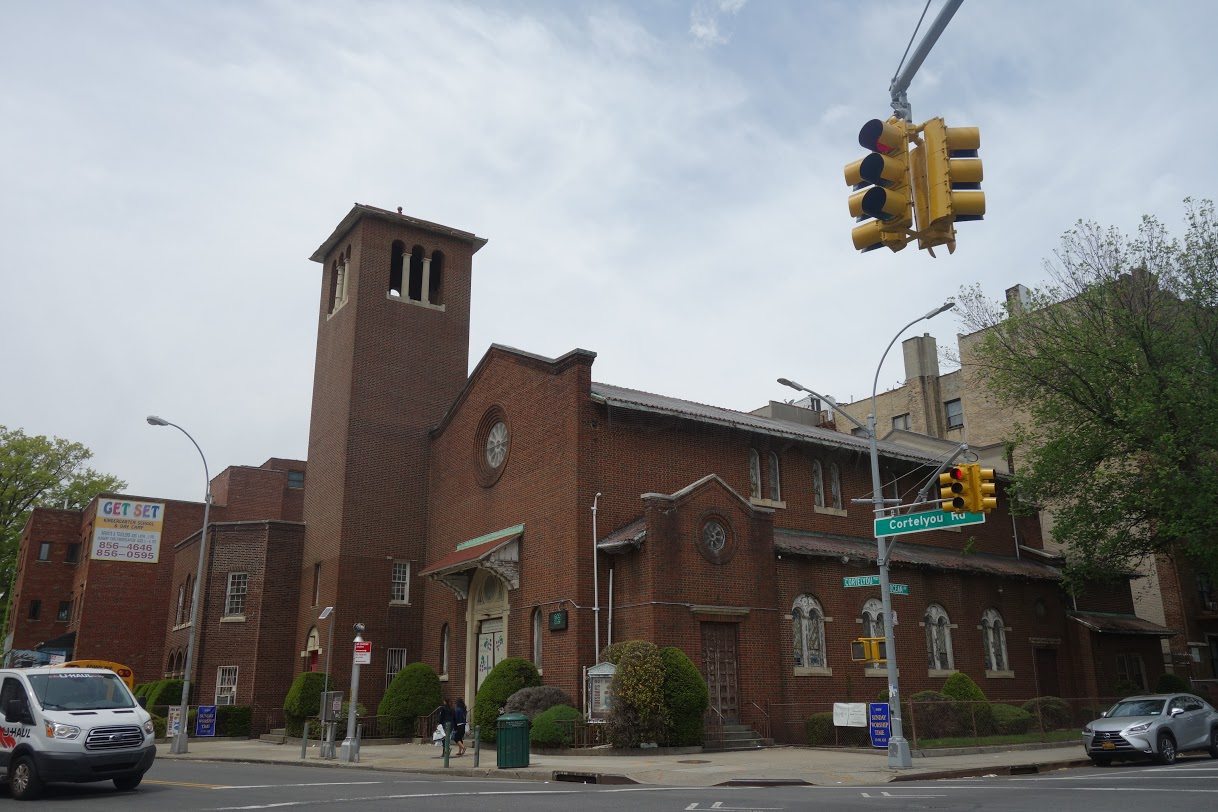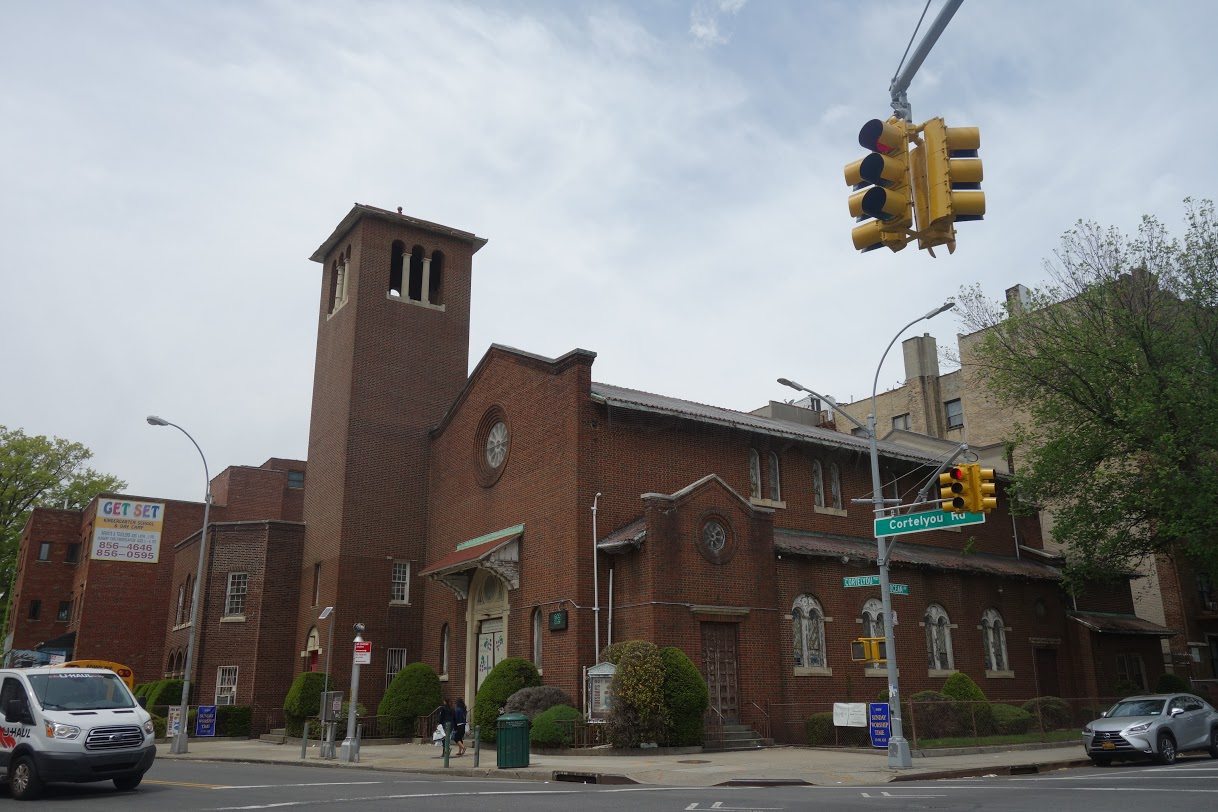 FLATBUSH – A community group is filing an appeal with the city in an attempt to save a historic church on Cortelyou Road that's slated for redevelopment.
The Baptist Church of the Redeemer, at 1921 Cortelyou Road, was built in 1919. Last year, permits were filed to redevelop the site into a nine-story, 76-unit mixed-use development. The ground and basement floors would remain for church and community use, while apartments would occupy the second through ninth floors.
For the congregation, this is good news, Reverend Sharon Williams told Bklyner last year. She said the church will get an improved space, plus affordable housing units and social services for tenants.
Preservation community group Respect Brooklyn didn't agree, however, and applied to the Landmarks Preservation Commission (LPC) to landmark the site, protecting it from redevelopment.
In April of this year, the LPC shot down the application, noting the church "lacks the architectural excellence or detailing seen in [architect Frank Helmes'] more significant designs." The rejection letter from the committee conceded that the church may have historical significance to the community, but noted that in New York, with its proliferation of religious buildings, only exceptional examples of style can be preserved.
That decision came just days before LPC Chair Meenakshi Srinivasan resigned, however, and Respect Brooklyn hopes the interim chair will be more amenable to their request.
In their letter to the LPC, Respect Brooklyn puts forth two main reasons for the appeal. The first is the "new direction" being taken under the new leadership at the LPC under interim Chair Frederick Bland. Former chair Srinivasan was seen as hostile to preservation, often accused of working together with developers to implement city redevelopment plans over community concerns.
The second reason is a disagreement over the LPC's previous characterization of the building as a later work of its architect. In the full text of the letter, the organization clarifies both the involvement of the firm's renowned partner, Harvey Wiley Corbett, and places the building's construction within a greater context for the duo's work—not a "later work" as previously suggested.
Requesting to be calendared by the Commission, Respect Brooklyn wants an opportunity for the public to testify in favor of landmarking in hopes of changing the decision. If they're successful, they hope to have the building landmarked by 2019—the centenary of the beloved Flatbush church.