Nine Story Building Could Replace Century-Old Cortelyou Road Church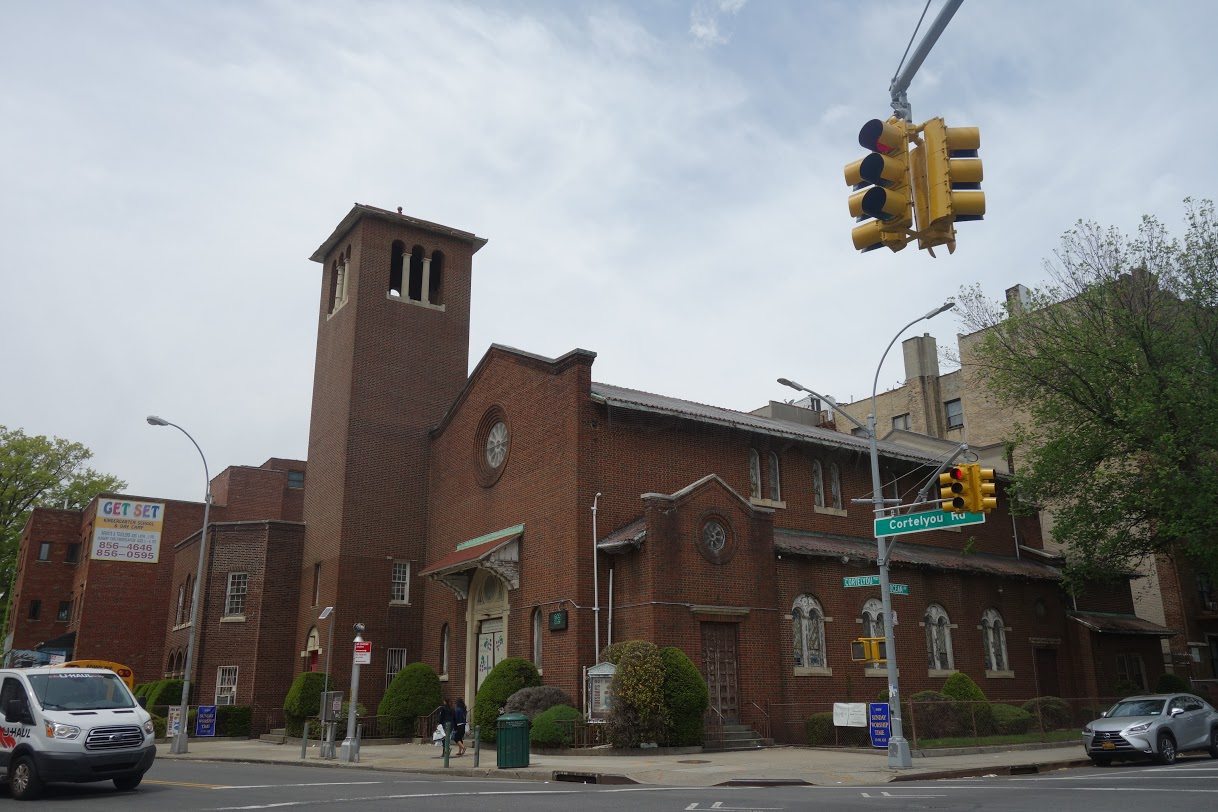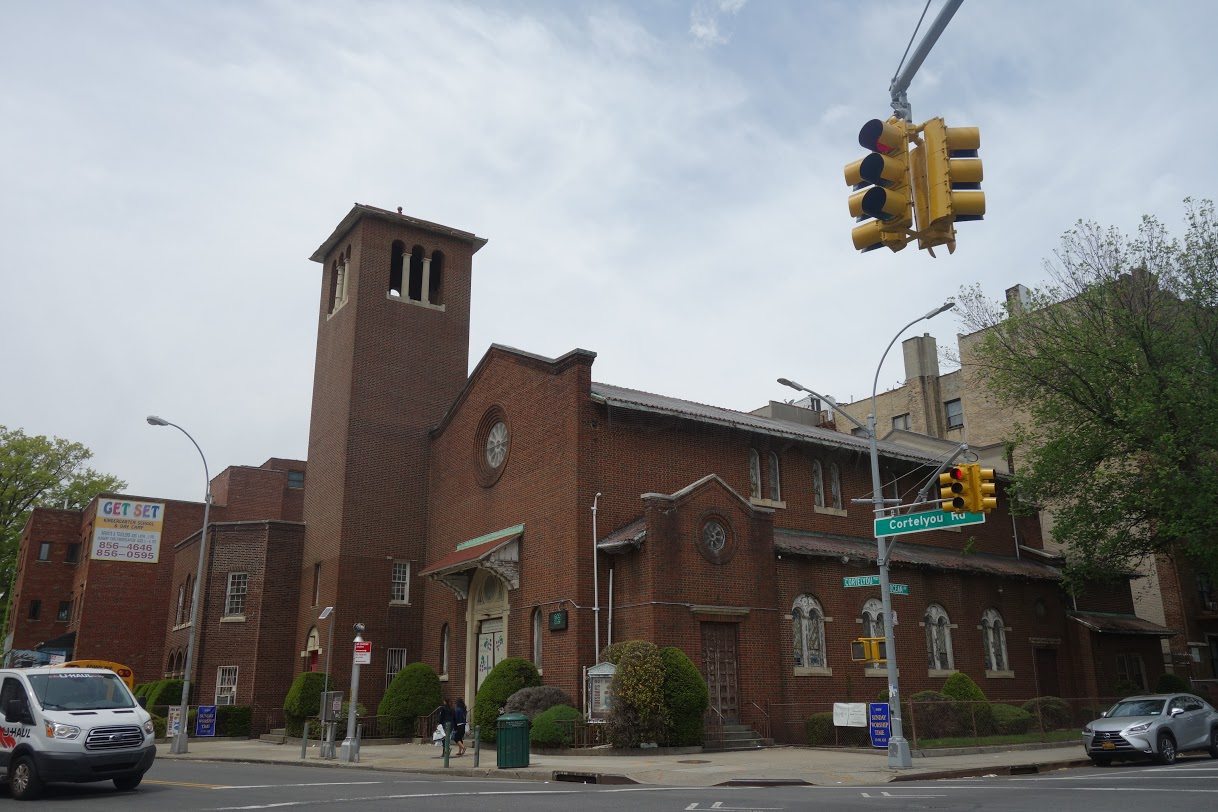 Applications have been filed for a nine-story, 76-unit mixed-use building at the home of Baptist Church of the Redeemer, 1921 Cortelyou Road and Ocean Avenue.
The project would encompass 70,321 square feet and rise 95 feet to its rooftop, reports YIMBY.
The ground and cellar levels would remain a community space for the church, with apartments on the second through ninth floors, according to permits filed by the architecture firm. Demolition permits have not been filed for the church structure.
For the congregation, this is good news, said Reverend Sharon Williams. The church will get an improved space, and there will be affordable housing units and social services for tenants, she said.
[Affordable housing units were not listed on the building permits. We reached out to sources to confirm but did not hear back in time for publication.]
But from a historical standpoint, Flatbush could lose (all or part of) an iconic structure. This corner church has been a cornerstone for local Baptists since the early 1900s when "Cottage Prayer Meetings" were held in the homes of Flatbush's Baptist community.
When the congregation moved in, the original building was improved with a gymnasium and chapel, then the foundation was laid for a two-story bible school building in 1925, according to historical records.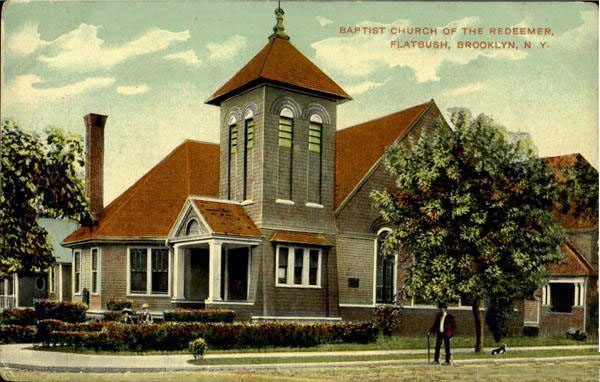 The Romanesque-style building has been going strong for decades. In 1953, the church hosted the "largest union services in the borough" for Thanksgiving, bringing together neighboring church congregations for a prayer, according to Brooklyn Daily Eagle archives.
More recently, the church has been home to meetings from the Flatbush Tenant Coalition.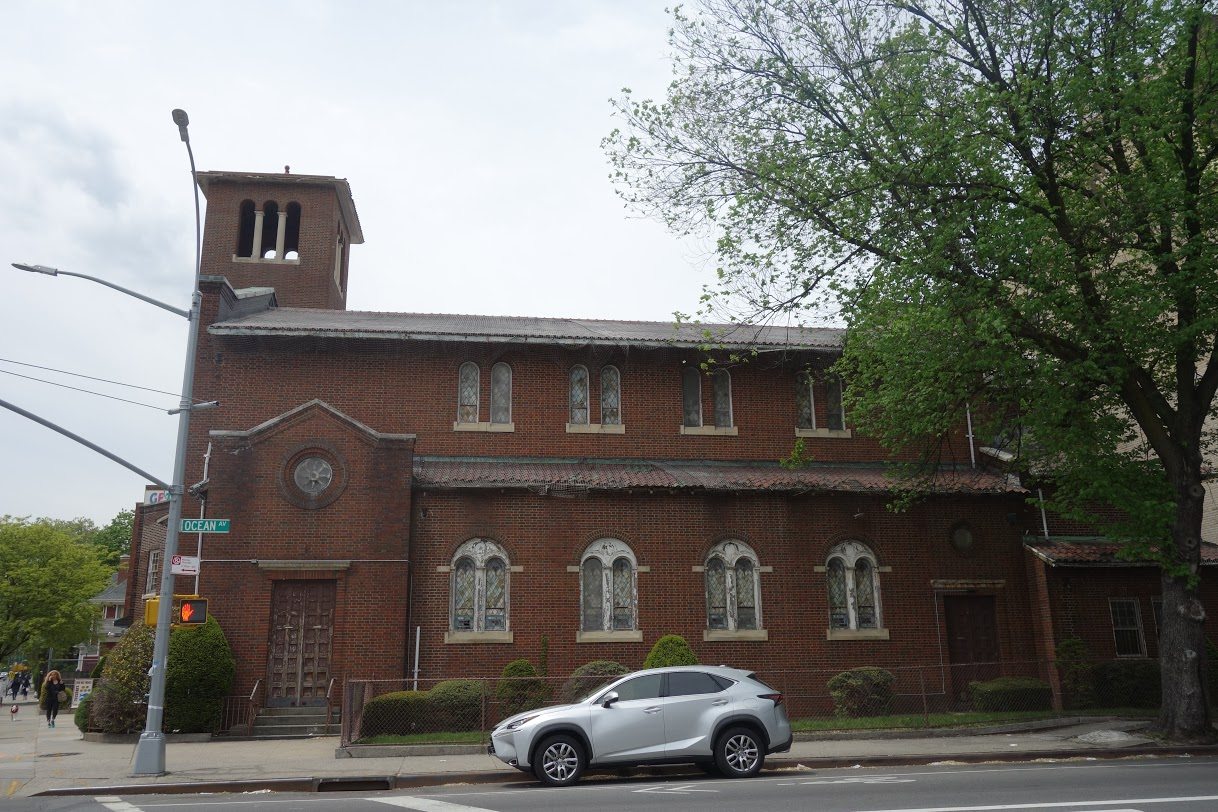 At the address, there is an active violation from the Department of Buildings for failure to file a boiler permit inspection report, which could cost as much as $1,000 per boiler, according to DOB records.
In 2015, another Baptist Church of the Redeemer was slated for demolition in Park Slope, on 4th Avenue and Pacific Street.