Another Brooklyn 10-Year-Old Killed by Reckless Driver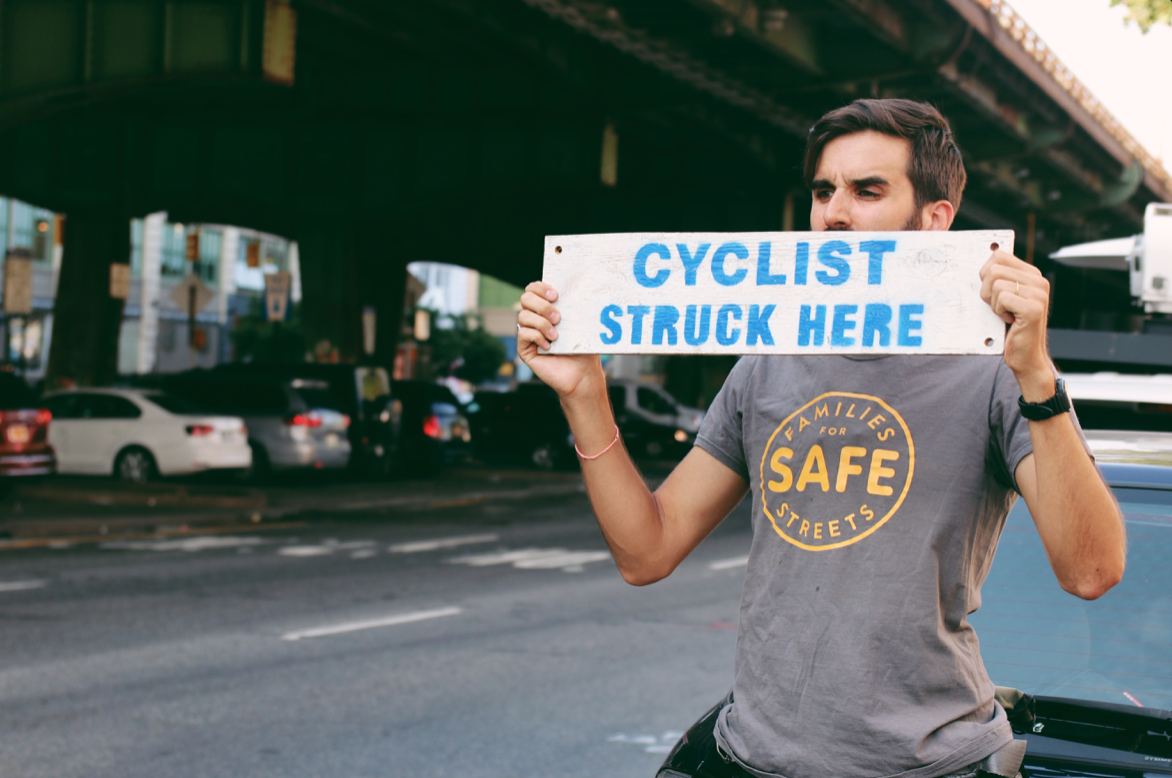 10-year-old Dalerjon Shahobiddinov was killed by a reckless driver in Midwood Saturday morning.
Dalerjon was riding his bike at Foster Avenue and Seton Place, steps from his home in Midwood when he was struck by a driver of a Ford Explorer. He was rushed to Maimonides Medical Center and was pronounced dead.
The driver, Victor Mejia, 29, was arrested at the scene. Cops said that he was driving without a license. He was charged with unlicensed driving, failure to yield to pedestrians, and failure to exercise due care. He appeared in court on Sunday and was released without bail, according to the New York Post.
Dalerjon was the 24th cyclist killed by a driver on city streets this year, and his death comes just one month after that of another 10-year-old boy, Enzo Farachio, who was fatally struck by an SUV at a bus stop in Midwood in September. 2019 has been the deadliest year for cyclists on city streets since Mayor Bill de Blasio's Vision Zero initiative began, according to a statement by bike advocacy group Transportation Alternatives.
"What we have before us is a preventable public health crisis," said Danny Harris, Executive Director of Transportation Alternatives. "We call on our elected leaders to do everything in their power to get Vision Zero back on track."
Specifically, Harris called on the mayor to speed up implementation of his "Green Wave" bike safety plan, which involves the construction of new bike lanes and other street design improvements, broader enforcement against reckless driving, and a pilot program to adjust traffic signals in such a way to allow cyclists to consistently ride through green lights. The mayor's plan identifies 10 "bike priority districts" in Brooklyn and Queens with a high proportion of cyclist fatalities, which will see 75 miles of new bike lanes by 2022; Kensington is not one of those districts.
Harris also called on lawmakers to pass Council Speaker Corey Johnson's proposal to create a master plan for the city's streets, which would aim to implement better street planning in a systematic, unified way and to "break" the city's "car culture." The proposal calls for constructing 250 miles of protected bike lanes, 150 miles of protected bus lanes, and 1,000 new intersections with bus signal priority, among other things. The ultimate goal would be, among other things, a citywide connected bike lane network.
In a tweet, Mayor de Blasio called Dalerjon's death "horrible news" and said, "[r]eckless driving will NOT be tolerated in this city."
"DOT is already making changes to the intersection by clearing parking spots to improve visibility, assessing the need for speed humps and reviewing if there were any prior incidents at Foster Avenue and Seton Place," the mayor continued in a follow-up tweet.
Reactions to the mayor demonstrated the increasing frustration of city residents, as cyclist deaths continue to climb. Said Twitter user Melodie Bryant, "[n]o one believes you anymore."