Alloy Development Seeks Mural Artists For 80 Flatbush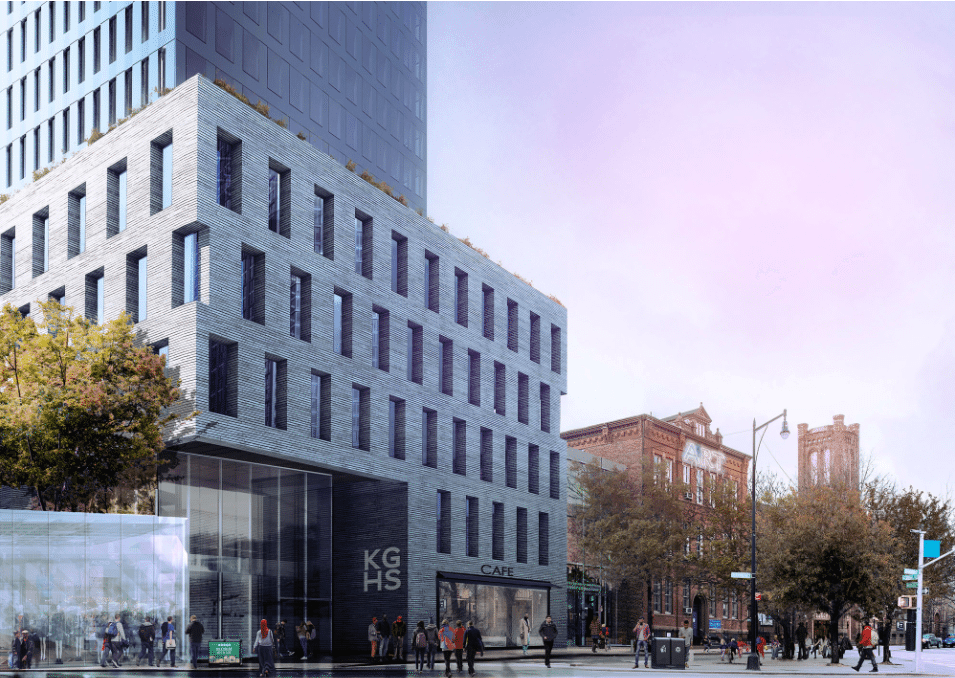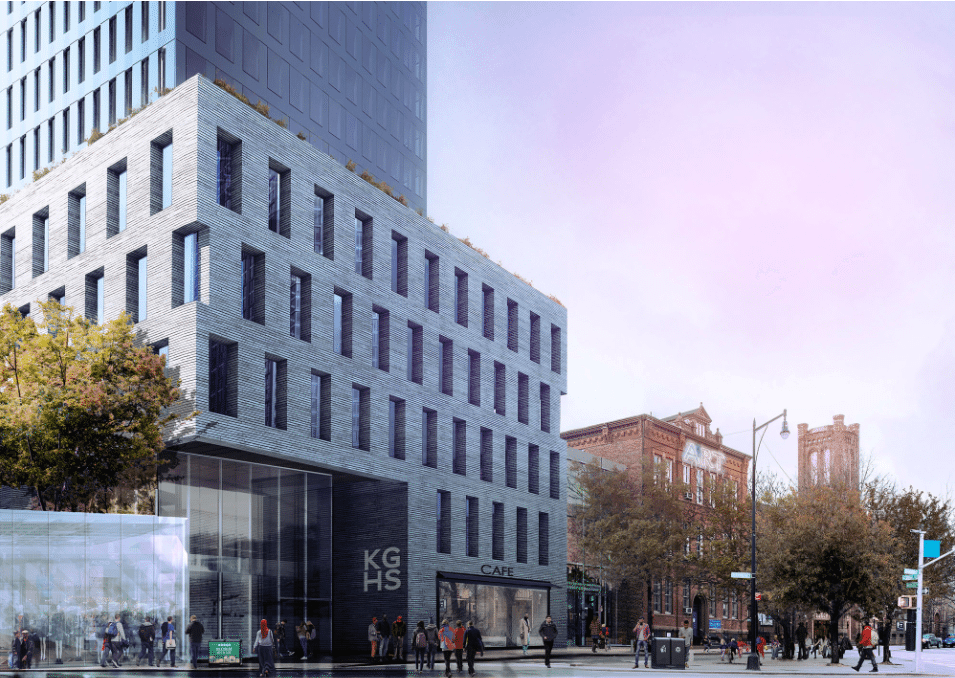 Alloy Development has issued a call for submissions seeking artists to create large-scale murals on three exteriors of its 80 Flatbush project, a massive new development that will consist of two towers—one measuring 38 stories and the other 74 stories!
Located on Flatbush Avenue between Schermerhorn and State Streets, 80 Flatbush is at the intersection of Boerum Hill, Downtown Brooklyn, Fort Greene, and the Brooklyn Cultural District. The towers will be mixed-use, featuring two schools, 900 residential units, 200,000 square feet of office and retail space, and 15,000 square feet of cultural space.
Alloy is looking for "visually impactful, memorable and optimistic" artwork that will be showcased on the site for approximately two years.
Respondents are asked to select at least one of the three buildings to work with (90 Flatbush, 94 Flatbush, and 110 Flatbush). The use of multiple facades is encouraged.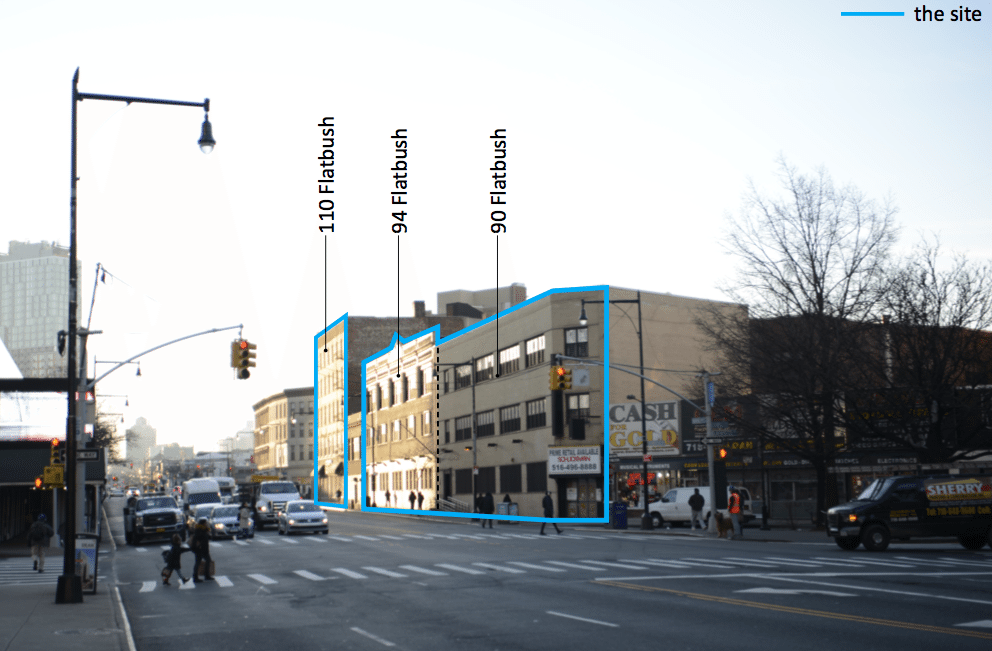 Artwork will be applied directly onto the existing facades. Alloy notes that the buildings are currently occupied so proposals should not cover up or obstruct windows or doors.
"Alloy has a history of creating community focused programs and as we approach 80 Flatbush's public review, we're thinking of ways to make the most of the current block so that it enhances the neighborhood and so that we can get to know our neighbors," Alloy Development's CEO, Jared Della Valle, said. "We have high hopes for this mural along Flatbush and are eager to see submissions."
The budget is $50,000 and covers the artist fee, materials, insurance, equipment rental, and all other relevant expenses. The registration deadline is Tuesday, May 30 and the submission deadline is Monday, June 12.
Winners will be selected by a jury that includes representatives of the Brooklyn Cultural District. The winning submissions will be announced on June 30. Installation is scheduled to begin July 17.
Check out Alloy Development's website for submission details.
Alloy estimates construction on the project will begin in 2019. The massive undertaking will happen in two phases. The first will develop the two schools as well as the 38‐story triangular residential, office, and retail building. The first phase is scheduled to be completed in 2022, according to The Architects Newspaper.
Phase two will consist of the 74‐story residential, office, and retail tower as well as the renovation of a group of buildings located at 362 Schermerhorn Street. The second phase is scheduled to be completed in 2025, the article states.
If all goes according to plan, 80 Flatbush will be the second tallest skyscraper in Brooklyn.