Will Mega-Project 80 Flatbush Cast A Shadow Over Downtown Brooklyn?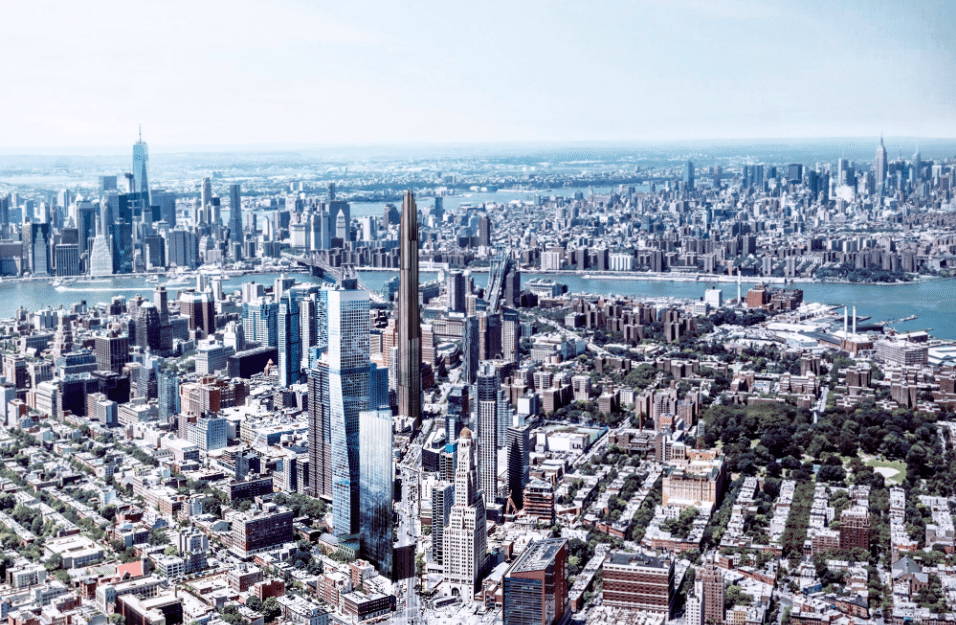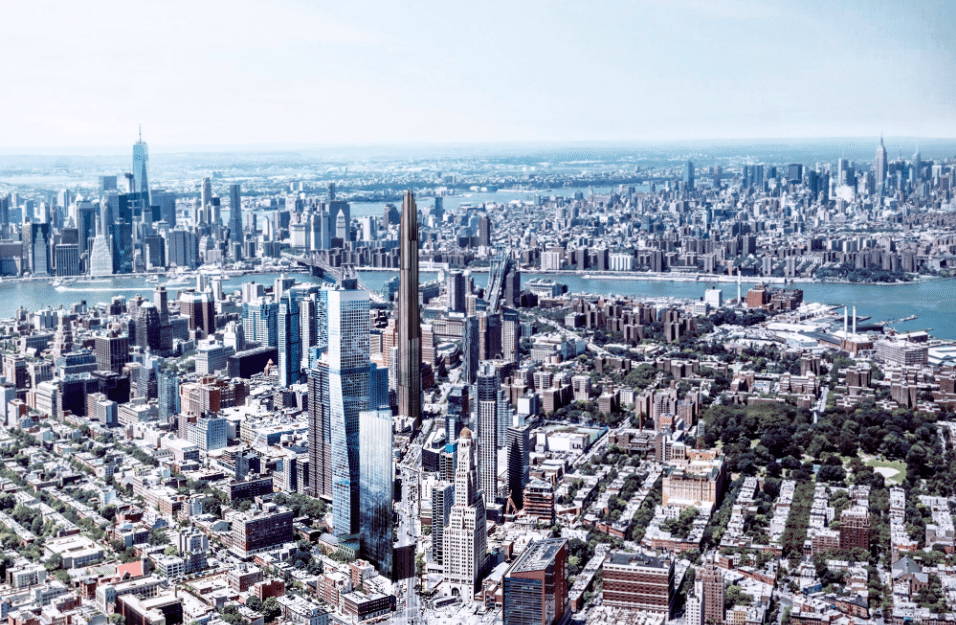 On Monday, the real estate development firm Alloy Development revealed its plans to erect 80 Flatbush, a massive new project consisting of two towers—one measuring 38 stories, and the other a whopping 74 stories!
Located at the intersection of Boerum Hill, Downtown Brooklyn, Fort Greene, and the Brooklyn Cultural District, the mixed-use development will house two schools—one will be a new 350-student elementary school and the other will serve as a new home for the Khalil Gibran International Academy.
80 Flatbush will also feature 900(!) residential units (200 will be affordable units), 200,000 square feet of office and retail space, and 15,000 square feet of cultural space.
If all goes according to plan, 80 Flatbush would be the second tallest skyscraper in Brooklyn. The tallest honor goes to 340 Flatbush.
Alloy estimates construction on the project will begin in 2019. The massive undertaking will happen in two phases. The first will develop the two schools as well as the 38‐story triangular residential, office, and retail building. The first phase is scheduled to be completed in 2022, according to The Architects Newspaper.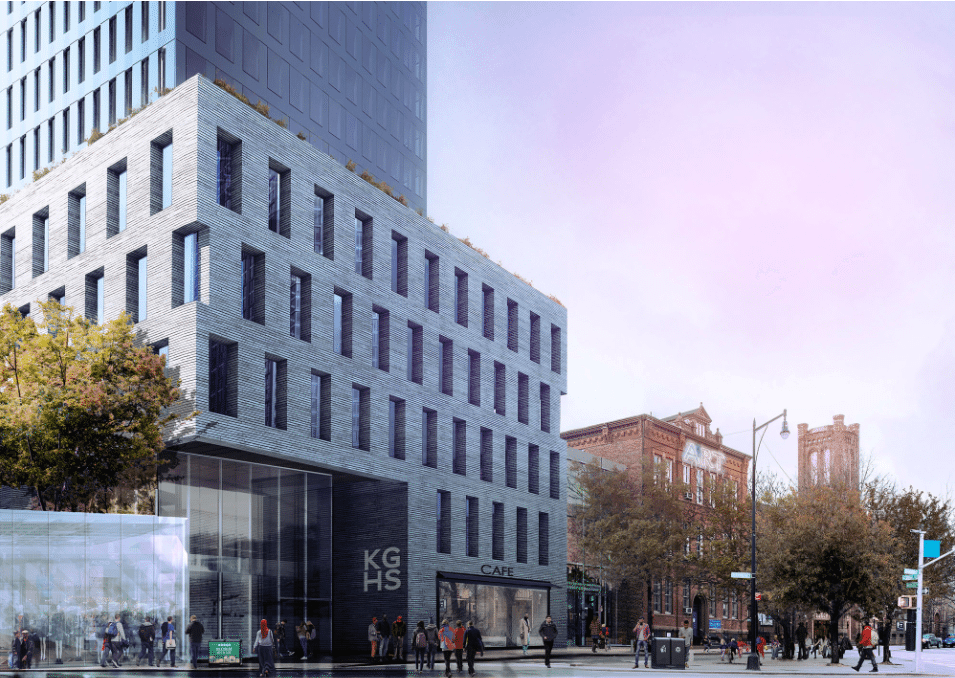 Phase two will consist of a 74‐story residential, office, and retail tower as well as the renovation of a group of buildings located at 362 Schermerhorn Street. The second phase is scheduled to be completed in 2025, the article states.
The proposed mega-project is 50-percent larger than current zoning allows, according to Brooklyn Paper, and will definitely raise concerns for local residents.
Will the area be able to accommodate a development this huge? Sure, the kids can go to the schools being integrated into 80 Flatbush, but what about traffic, subways, hospitals, grocery stores, and other basic services?