8 Non-Traditional Ways To Celebrate Mother's Day

Sunday, May 14 is Mother's Day.
Don't want to wait in line for brunch? Think a bunch of flowers is too boring?
If you're looking for a different way to celebrate your unique mother, check out our list of cool ways to show her some love.
Twig, 287 3rd Avenue, Gowanus, 718-488-8944
Looking for something a little more interesting than a traditional bouquet? Check out the floral art and sculpture at Twig—"where art and science meet design." Pick out a readymade terrarium for your mom. Or, if she's got a green thumb, give her a DIY kit.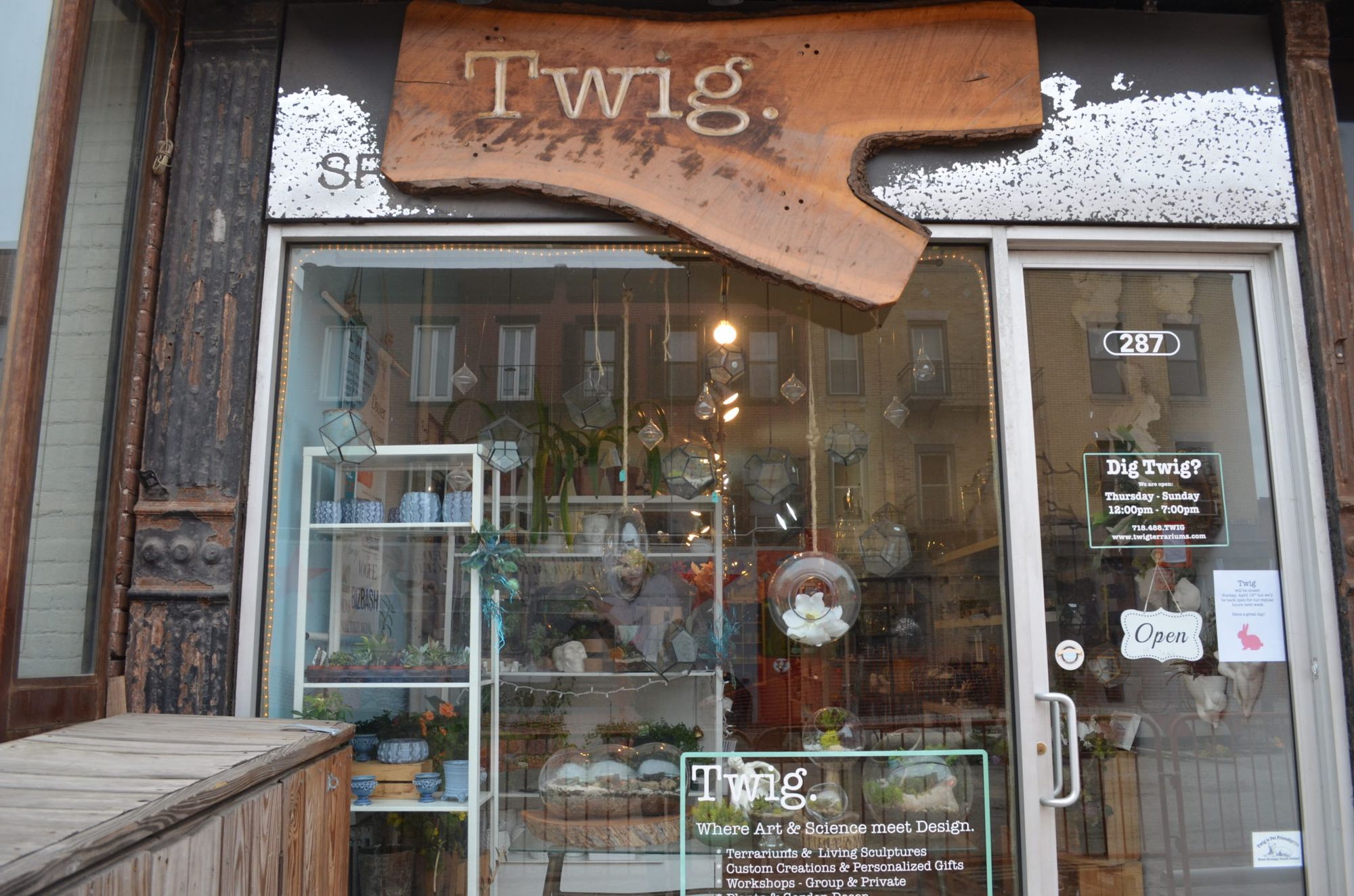 For music-loving moms
Mother's Day Good Music Festival
When: Friday, May 12, 8pm
Where: Barclays Center, 620 Atlantic Avenue
What: The 2nd Annual Mother's Day Good Music Festival features R&B stars Tyrese, Anthony Hamilton, KEM, Brandy, and special guest—Major.
How Much: Tickets $45 – $256
Chaka Khan Mother's Day Concert
When: Saturday, May 13, 7:30pm
Where: Brooklyn Center for the Performing Arts, Walt Whitman Theater, 2925 Avenue H, Midwood
What: Brooklyn Center for the Performing Arts at Brooklyn College concludes its season  with a Mother's Day concert by iconic, Grammy Award-winning artist Chaka Khan.
How Much: Tickets $45 – $85, Gala Tickets (include post-show VIP reception) $250
For crafty moms
Mother's Day Flame Weekend
When: Saturday, May 13 and Sunday, May 14, 10am to 3pm
Where: Urban Glass, 647 Fulton Street, 3rd Floor, Fort Greene
What: A weekend-long intro-class-for-two teaching participants how to use flamework to design, craft, and finish glass beads—wearable artwork! Create glass pieces with your mom, for your mom.
How Much: $400 for both days
Wine & Design Mother's Day Session
When: Sunday, May 14, 12pm
Where: Wine & Design, 218 DeKalb Avenue, Fort Greene
What: Celebrate Mother's Day creatively with some painting paired with wine. There will be a raffle to give away a goodie bag to one of the mom's in the class.
How Much: $40
For literary moms
Show and Tell: Mothers, Momentos & Memories
When: Sunday, May 14, 3pm to 5pm
Where: The Old Stone House at Washington Park, 336 3rd Street, Park Slope
What: All are invited to bring an object that reminds them of their mother, grandmother, or mother-figure (i.e. a photo, piece of jewelry, card, letter, teacup, a recipe…). Those who wish can share a 3-5 minute story about their mother. Participation is not required— listening-only is allowed.
How Much: Free

My Mother Was a Freedom Fighter: Mother's Day Poetry Reading
When: Sunday, May 14, 3pm to 5pm
Where: Brooklyn Museum, 200 Eastern Parkway, Prospect Heights
What: Join Brooklyn-born poet Aja Monet as she reads from her new collection, My Mother Was A Freedom Fighter, an ode to mothers, daughters, and sisters that focuses on racism, sexism, heartbreak, grief, love, motherhood, spirituality, and black joy.
How Much: Tickets $12, Tickets with a copy of Monet's book $25
For athletic moms
Brooklyn Mother's Day Half Marathon
When: Sunday, May 14, baggage check-in 8:45am/race starts at 10am
Where: Prospect Park, Greek Shelter (at Parkside Avenue), Prospect-Lefferts Garden
What: Run four loops around Prospect Park, starting and finishing at the Greek Shelter.
How Much: Registration $79