5 Great Places For Burgers Around Sheepshead Bay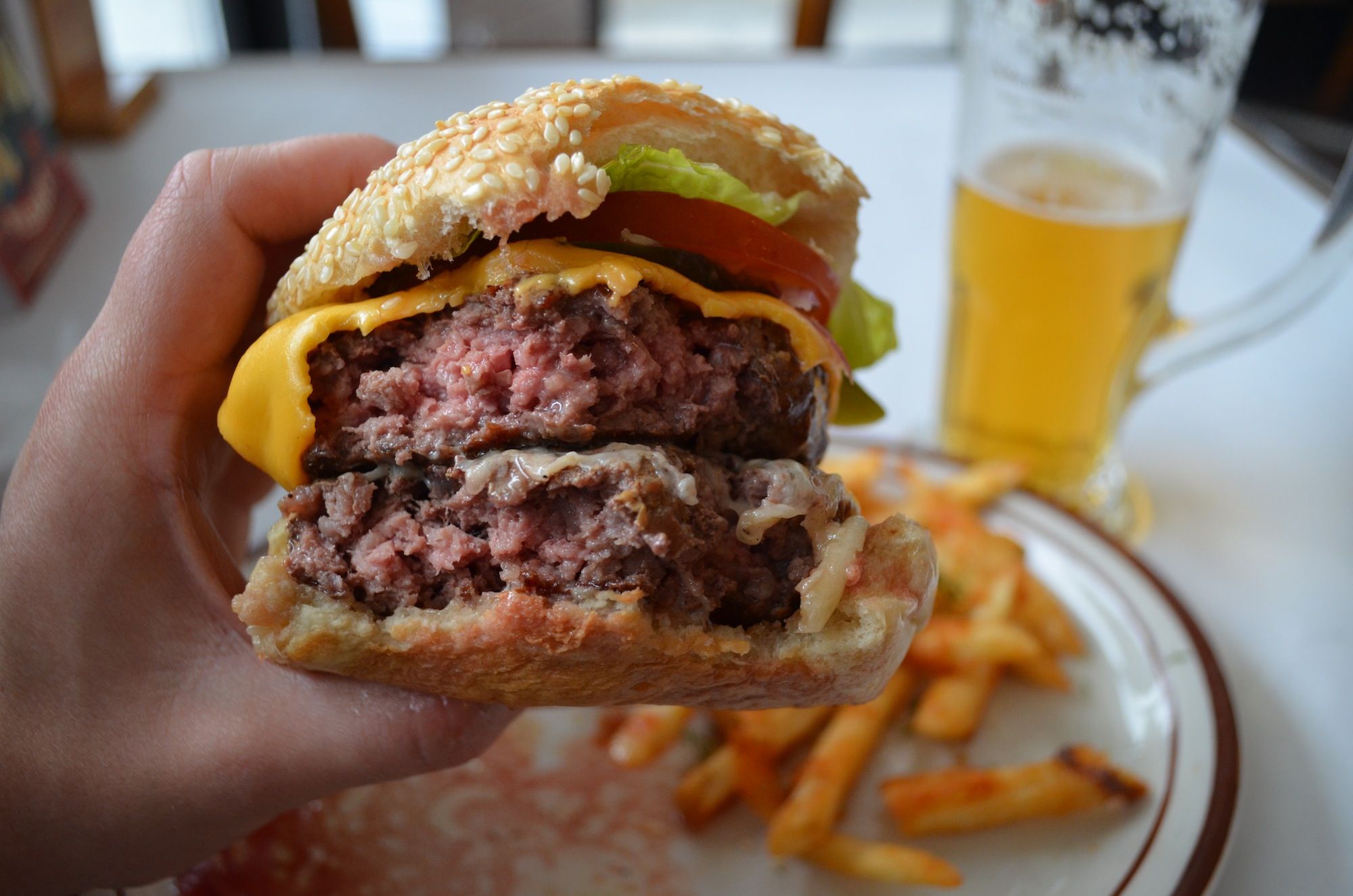 Sheepshead Bay offers all kinds of great ethnic cuisines: Central Asian, Chinese, Latin American, Mediterranean and almost everything in between. But sometimes you just want a classic American hamburger: meaty, dripping with juices, and piled high with veggies, cheese and a thick bun. And what better time to fill your belly with a gut-busting burger than the middle of summer?
Retro Grill
2556 Coney Island Avenue, between Gravesend Neck Road and Avenue V, 718-513-1919
This kosher burger joint kind of has a '50s-retro vibe going on. But the burgers are the real fun. The patties are made in-house daily, as are the 17 different sauces you can choose to add to your order. The prices are a little steep, but worth it for the flavorful flair in each burger.
My House Burger & Shakes
1650 Sheepshead Bay Road, near Jerome Avenue, 718-934-0400M
Bring your appetite to this Sheepshead Bay Road restaurant. The burgers are pretty hefty. And while meat-eaters will definitely be pleased with the menu, it's also got some great veggie-burger options for the protein averse among us.
Cafe Max
1003 Brighton Beach Avenue, at the corner of Coney Island Avenue, 718-934-9005
This Central Asian-focused restaurant is technically in Brighton Beach, but worth the trip if you are looking for a gut-busting burger. The Juicy Lucy is a double-decker unlike anything I've ever come across before. The name is a little misleading (Juicy Lucy's are supposed to have the cheese inside the patty), but still an absolutely delicious, filling meal.
Joseph Dream Burger
1906 Coney Island Ave, between Avenue P and Avenue O, 718-998-3200
Calling yourself a "dream" would seem pretty audacious, but this Midwood burger joint lives up to the hype. There are a wide range of burgers to choose from and if you like hot and spicy, this is the place for you.
Prime Burger
1202 Avenue J, near East 12th Street,718-521-6164
It's not an extraordinary hike to get to this kosher restaurant from Sheepshead Bay. And its worth the journey. The buns are nicely toasted and veggies are fresh. There's also a lot of toppings to choose from, including a 180-day salami and pico de gallo. But the meat is what makes this place a destination. It will leave your tastebuds begging for more food even when your stomach is pleading for the eating to stop.