21 Alleged Brooklyn Gang Members Indicted, Brooklyn DA Announces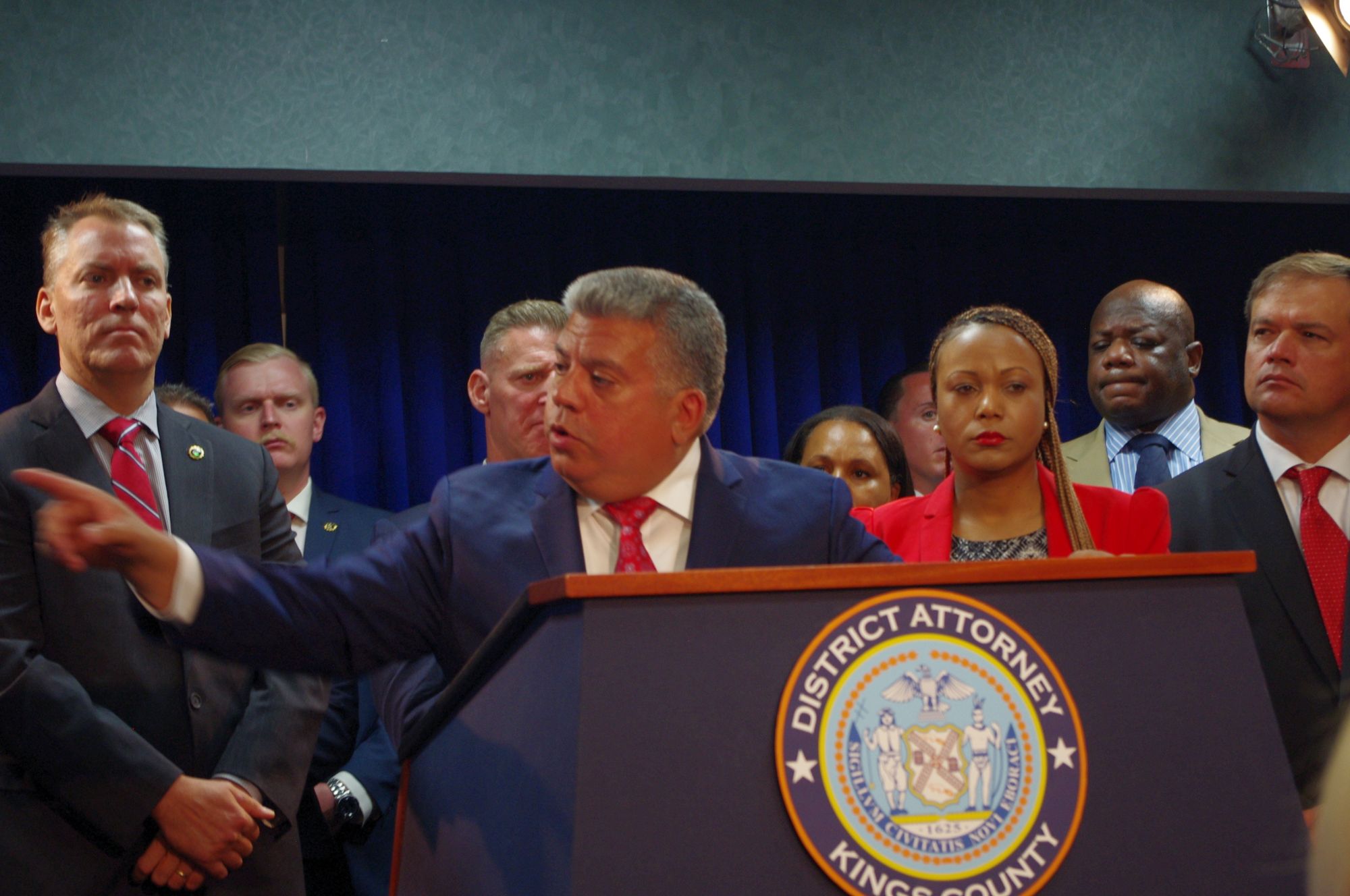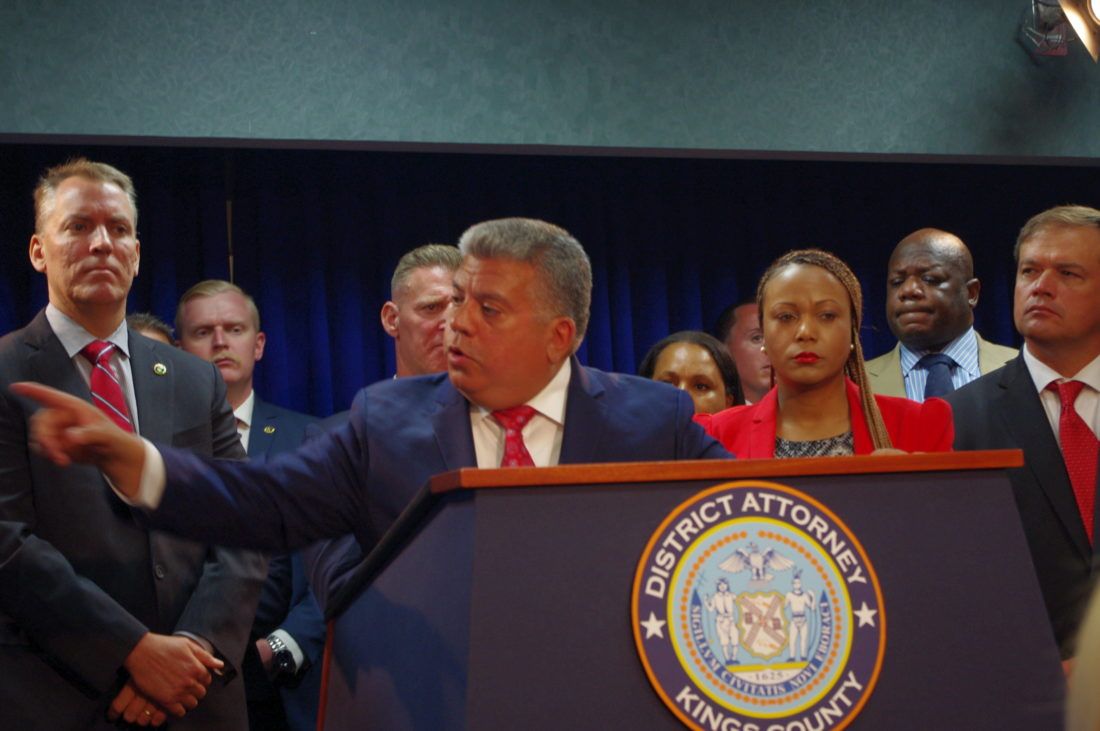 DOWNTOWN BROOKLYN—More than 20 alleged gang members have been indicted in connection with a slew of charges including murder, attempted murder, robbery and weapons possession, Brooklyn District Attorney Eric Gonzalez and the NYPD announced Tuesday.
The district attorney said 21 members of the Flatbush- and East Flatbush-centered Folk Nation "street gang" have been charged and 19 of the suspects have been arrested while two have not yet been apprehended, Gonzalez said. According to the 65-count indictment that followed an approximately three-year investigation, the defendants, who allegedly committed crimes against both rival gangs and bystanders, range from 17- to 41-years-old; the alleged conspiracy stretched from July 21 2016 to June 27 of this year.
One Folk Nation-related killing the district attorney cited was the February 2017 fatal shooting of 15-year-old Rohan Levy in East Flatbush, where Gonzalez says the teenager was shot and killed after being mistaken for a member of a rival gang.
"These are some of the most dangerous people, we alleged, in Brooklyn," Gonzalez said at a press conference in Downtown Brooklyn. "These are not just random people who've been picked up and charged with possession of guns."
The gang is divided into two groups, the Super Rich Kids (SRK-Folk) and Newkirk (Newkirk-Folk), the DA says, and often committed acts of violence against rival gangs Bloods and Crips in Canarsie.
"They've been doing it for years," said Gonzalez.
He added that there was an intergenerational dynamics in the gang, wherein an older member would take someone younger under his wing, bringing him into the gang. In addition, the gang included a father and two of his sons, according to the DA.
At the press conference, Gonzalez displayed video of alleged gang members in the midst of illicit and dangerous activity, such as shooting a gun at random outside a house, shooting toward a building from the top of a roof, and a young man loading a gun on a subway car.
"Imagine the fear that you would have sitting on that train," he said after showing the video, which Gonzalez says took place the same day as a Folk Nation shooting.
"This brazen and disturbing conduct must come to an end," Gonzalez said, "and we're going to do everything we can to hold these folks accountable for what they've done."