11-Story Condo Planned For Former Times Plaza Post Office & Other Developments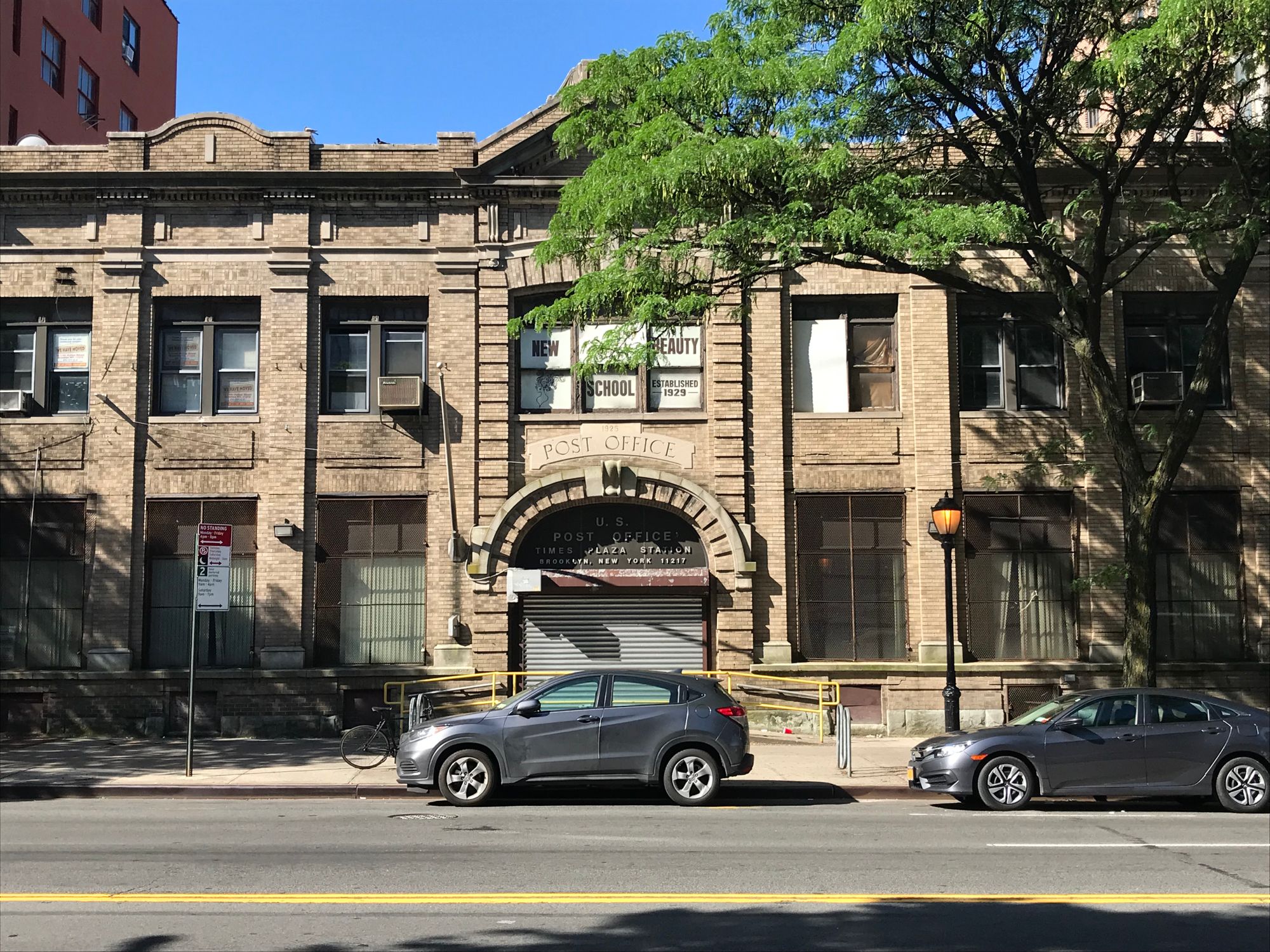 BOERUM HILL/PARK SLOPE – The long vacant Times Plaza Station Post Office on Atlantic Avenue will soon become an eleven-story residential building according to reports.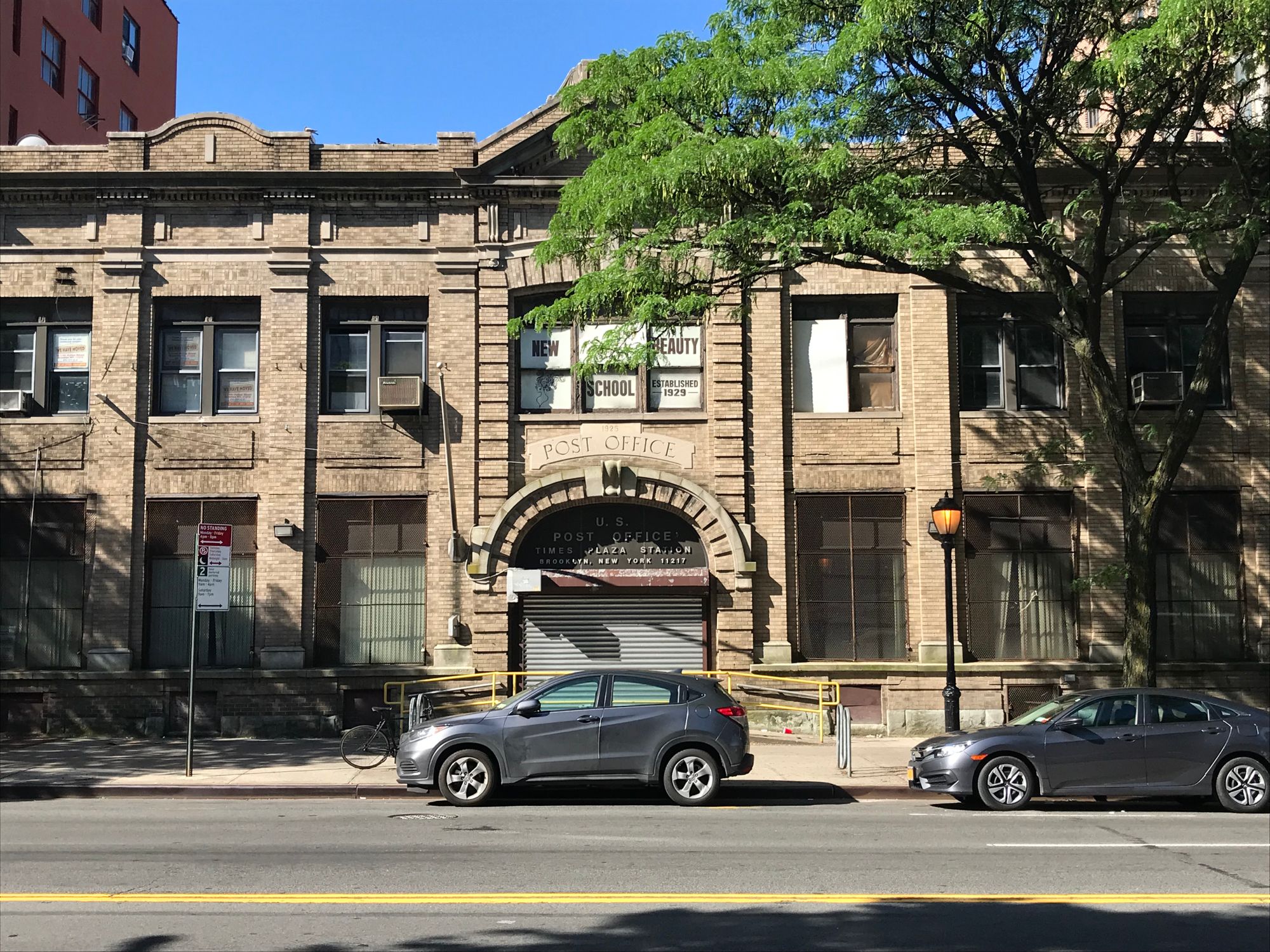 The post office closed in January 2017, two years after the USPS lost its lease at the 542 Atlantic Avenue facility between 3rd & 4th Avenues. A smaller post office opened up across the street at 539 Atlantic Avenue where customers can mail items and purchase stamps while delivery and carrier services were relocated to 594 Dean Street  (between Carlton and Vanderbilt Avenues) in Prospect Heights.
Permits were filed earlier this week to build an 11-story mixed-use building at the site which spans south to Pacific Street, New York YIMBY first reported. The lot also uses the address 533 Pacific Street. The proposed new development will be more than 67,500 square feet in total with 64,407 square feet for residential use, 3,000 square feet for commercial use, and 148 square feet for community space, according to NYC DOB records. The building will stand 124 feet high and feature nine enclosed parking spots and 43 residential units, which at an average size of 1,497 square feet, will likely be condos, according to YIMBY.
The project's architect, Issac | Stern Architects, also filed permits for two adjacent lots at 535 and 537 Pacific Street, Brownstoner reported. These two buildings will each stand 50 feet high and feature five-story, single-family homes.
Atlantic Gardens Residence LLC purchased the properties in June 2018 for $27.5 million, according to Property Shark. Demolition permits have not yet been filed.
Around the corner on 4th Avenue, Adam America's 12-story Church of the Redeemer-replacing condo project topped out in May. Located at 561 Pacific Street and dubbed Five Six One Pacific, the building includes 63 condo units, 16 parking spaces, and 26 storage units.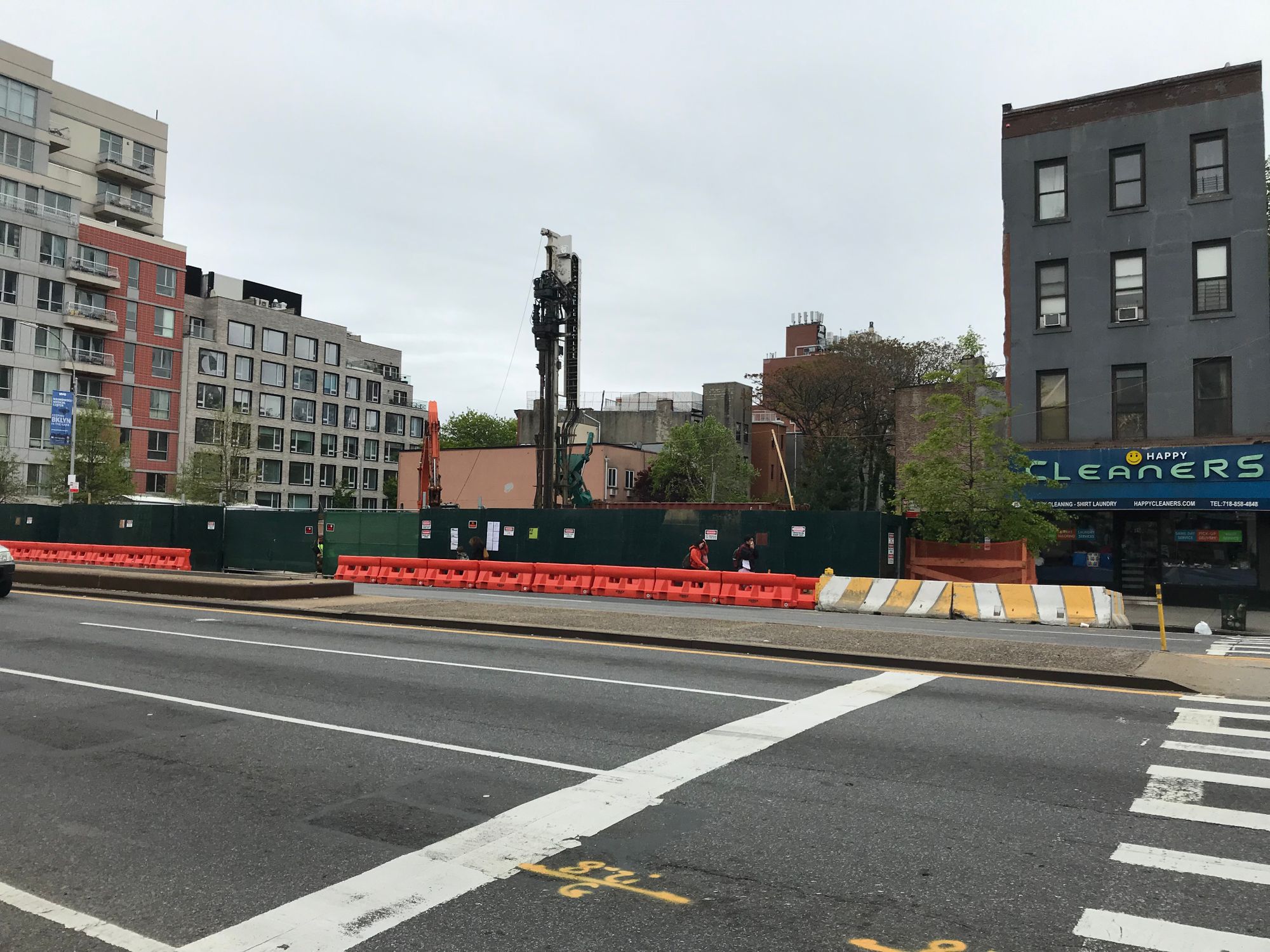 Three blocks south on 4th Avenue between Saint Marks Place and Warren Street, a 133,408-square-foot, 12-story building is in the works. The project's address, 58 Saint Marks Place, will extend back a full block to Warren Street where a long-vacant KFC once stood.
Just across Warren Street, permits were filed earlier this month to develop a six-story mixed-use building at 112 4th Avenue, YIMBY reported. The building sits at the northern end of a row of three-story townhouses and next to the ten-story 110 4th Avenue. The proposed 6,621-square-foot building will include just over 6,300 square feet of residential space and 309 square feet of commercial. The occupancy classification on the DOB application is R-3 Residential, which includes one to two family homes.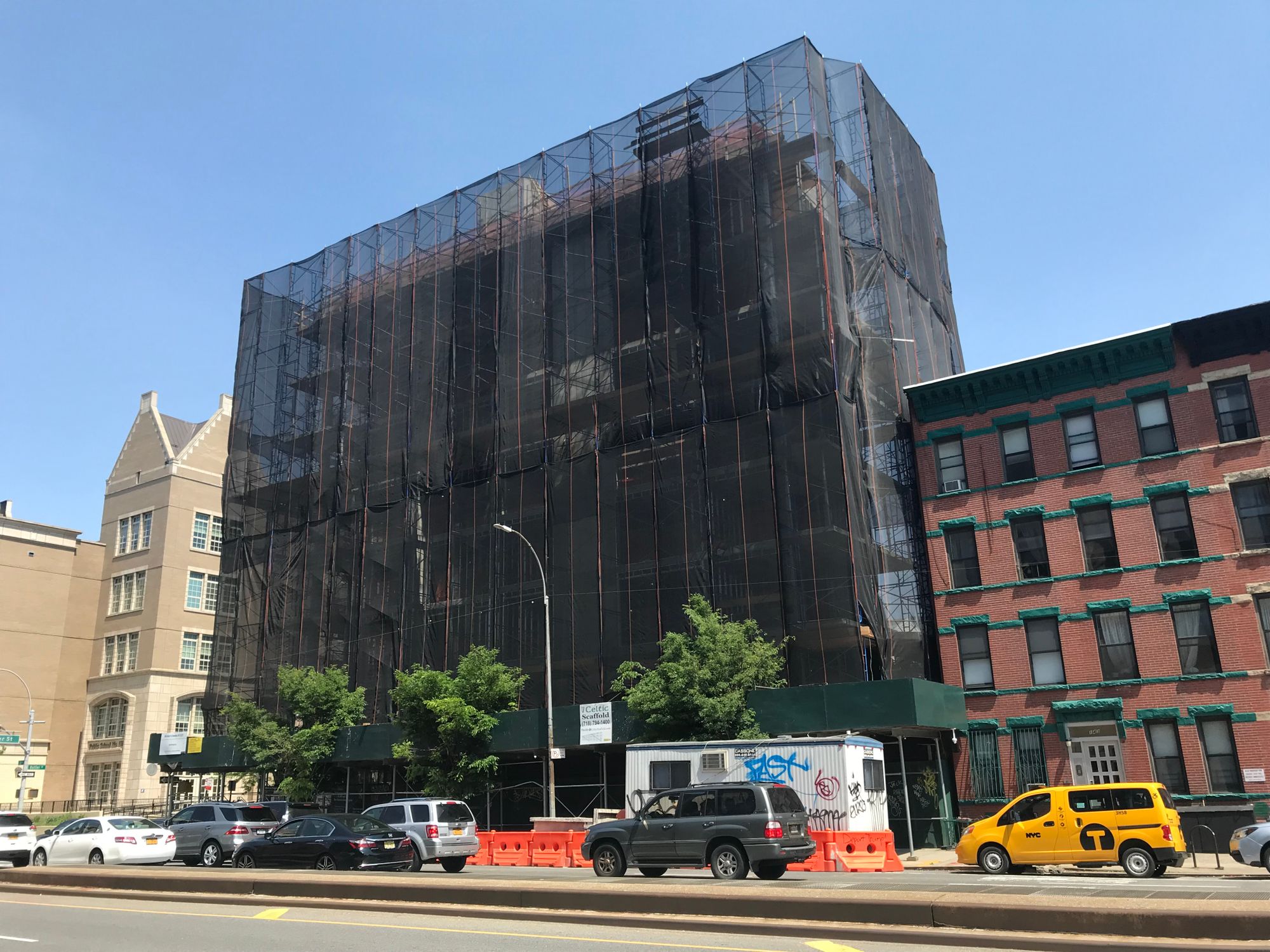 One block south on the eastern side of 4th Avenue, an eight story mixed-use building is rising at 137 4th Avenue on the corner of Butler. Designed by ARC Architecture + Design Studio, the building will feature 11 condo units, retail, and a roof deck.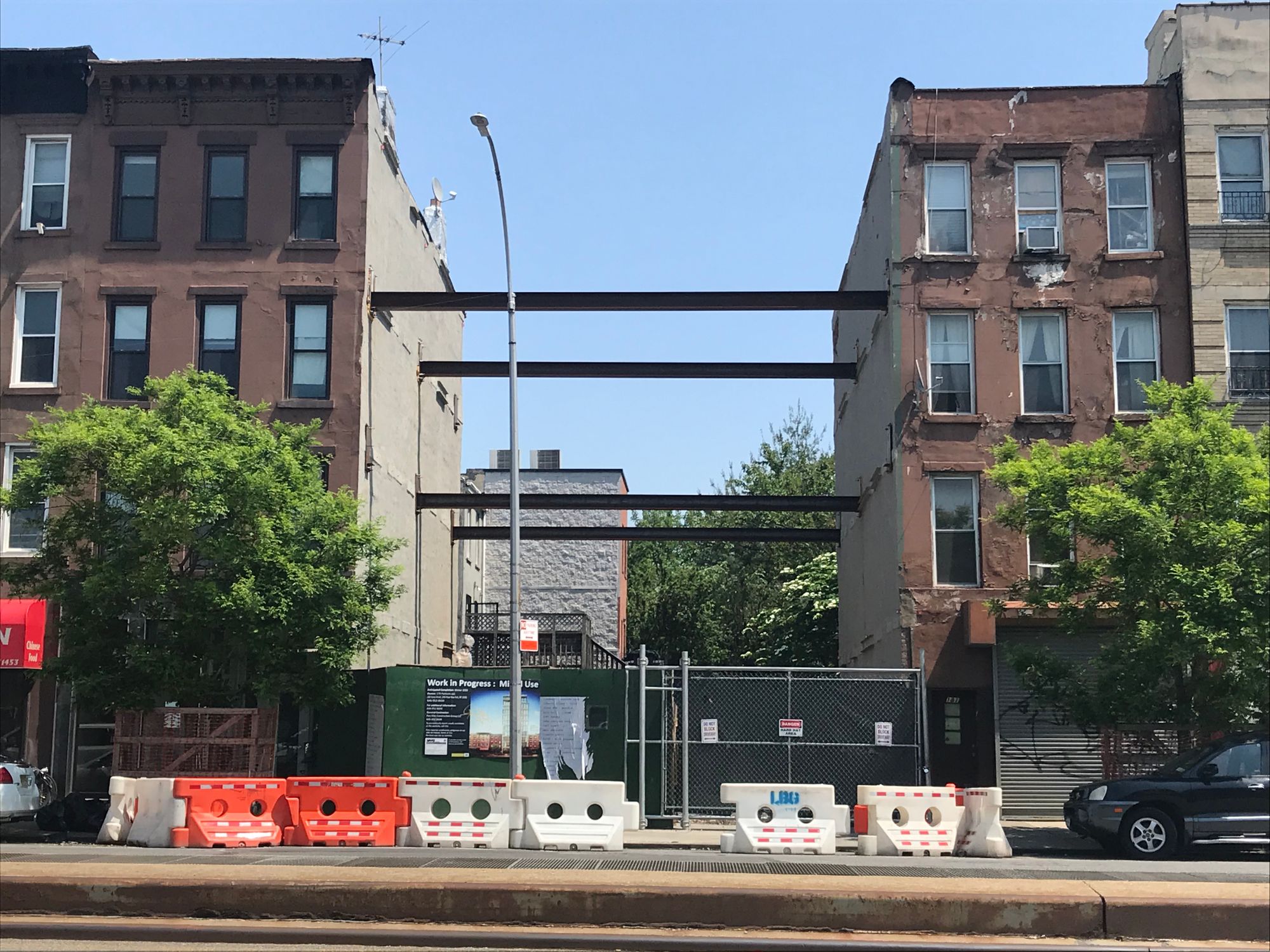 And finally, about two blocks south at 179 4th Avenue an 11-story, mixed-use building will eventually replace a former four-story building where a vacant lot currently sits. Permits were filed with DOB in January 2018 for 120-foot-tall, nine-unit building with 855 square feet of commercial space and 277 square feet of community space. Isaac | Stern Architects are behind the design for this development as well.