10 Brooklyn shops to buy Holiday gifts: GIFTS TO SUPPORT A CAUSE (membership, non-profit)
In the spirit of #givingTuesday we have put together a guide to local organizations that can always benefit from your support.  The gift of membership or the gift of a donation in someone's name is a great way to give our wonderful organizations some love this holiday season.  We have included BKLYNER in this list because as an independent news provider for Brooklynites, your support helps fund local news reporting.  As we all know, local news matters more than ever!
Prospect Park Alliance
Park Slope
95 Prospect Park West
Brooklyn, NY 11215
(718)965-8983
https://www.prospectpark.org/holiday
Prospect Park Alliance is the non-profit organization that sustains Brooklyn's Backyard for the diverse communities that call Brooklyn home. Through the support of the community, the Alliance provides a majority of the staff and resources that keep the Park green and vibrant.
Give the gift of Prospect Park this holiday season, and help sustain this treasured green space today and for years to come. Give a gift membership for a year's worth of perks in the Park, or adopt a tree or bench in honor of a loved one.
FEED Project
THE FEED SHOP & CAFE
DUMBO
55 Water St,
Brooklyn, NY 11209
929-397-2716
https://www.feedprojects.com
Hunger is a solvable problem, and FEED believes that you can be a part of the solution. Every product FEED sells has a measurable donation attached to it, and they partner with renowned organizations like the United Nations World Food Programme, UNICEF, Feeding America, and DonorsChoose.org to provide meals, nutritional supplements, and education. By purchasing a FEED product you are providing more than just meals – you are investing in a child's future. The FEED shop in DUMBO features an assortment of bags, apparel, jewelry, accessories, special in-store exclusives and a rotating curation of other socially conscious finds.
Brooklyn Candle Studio
Industry City
33 35th Street
2nd Floor, Suite B211
Brooklyn, New York 11232
(347) 565-0343
*Please note studio visits are by appointment only
https://brooklyncandlestudio.com/
The small-batch deliciously scented candles made with natural waxes, cotton wicks, and botanical perfume oils are lovingly handcrafted at the sunny Brooklyn studio. Simple and minimal, they are designed to complement every style of home from modern to bohemian. 10% of the proceeds of Brooklyn Candle Studio's Love Potion #9 candle are donated to the American Civil Liberties Union (ACLU).
Brooklyn Children's Museum
Crown Heights
145 Brooklyn Ave
Brooklyn, NY 11213
b/t Prospect Pl & St Marks Ave
https://www.brooklynkids.org/
As a non-profit organization, Brooklyn Children's Museum depends on its community of supporters to deliver high-quality programs and exhibits to the audience of 260,000 annual visitors. Show your support for this wonderful Brooklyn institution! BCM members enjoy unlimited free admission to the main Museum, discounted tickets for accompanying guests; invitations to exclusive members-only events; express entry on weekends and school holidays! Memberships start at $75 and make a wonderful Holiday gift
Brooklyn Botanic Garden
Prospect Heights
990 Washington Ave
Brooklyn, NY 11225
(718) 307-7133
https://www.bbg.org/
Give the Gift of Brooklyn Botanic Garden this Holiday Season! Your friends and family can experience the Garden's beauty all year round with the gift of membership at the Individual level and above. As a bonus, your membership gift serves the community and far beyond. There is a $10 senior discount (for adults 65 and older) on the Individual and Dual levels of membership.
Parachute Literary Arts
Coney Island, Brooklyn
Email: ParachuteFestival@gmail.com
https://www.parachutearts.org/
Parachute Literary Arts is a community based literary organization in Coney Island.
They host the Parachute Festival and offer creative writing workshops and programs throughout the year in Coney Island. Their mission is to highlight the rich history and presence of writers influenced by Coney Island. In doing so, they see the arts as creating a parachute over the community. Show your support by donating to this great organization.
651 ARTS
Fort Greene
1000 Dean St., STE 232
Brooklyn, NY 11238
718-304-1045
http://www.651arts.org/
Since its founding in 1988, 651 ARTS has been committed to developing, producing and presenting performing arts and cultural programming grounded in the African Diaspora, with a primary focus on contemporary performing arts. Supporting 651 ARTS signifies your dedication to the best contemporary arts grounded in the African world experience. Make a donation to support 651 ARTS. You can also make a gift donation on someone's behalf. You will have a chance to send an eCard to this person at the end of making a donation.
Tell Every Amazing Lady
www.tealwalk.org
Tell Every Amazing Lady's mission is to promote awareness of the signs and symptoms of ovarian cancer, to enable early detection, and to help find the cure for this deadly disease. The T.E.A.L. Walk is an annual event that takes place every September in Prospect Park, Brooklyn, New York. There are several ways you can donate to the foundation. Please visit www.tealwalk.org to learn more.
CAMBA
Flatbush
1720 Church Ave
Brooklyn, NY 11232
https://www.camba.org/
CAMBA is a Brooklyn-based nonprofit providing economic, youth, family, health, housing & legal services to 45,000 people each year. CAMBA provides services that connect people with opportunities to enhance their quality of life. Help New Yorkers in need and transform lives. DONATE to CAMBA today.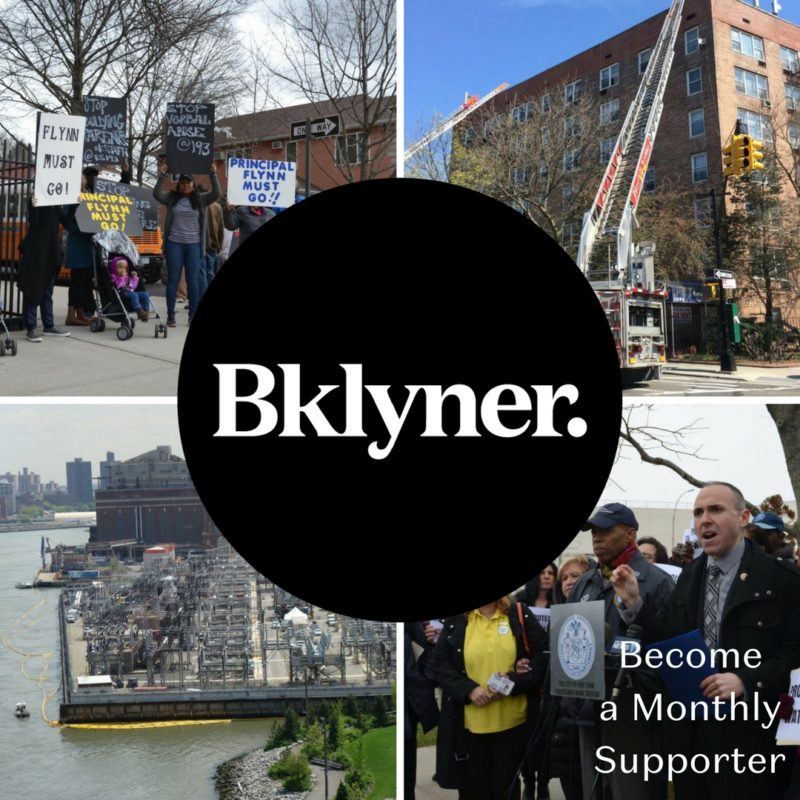 BKLYNER is an independent local news publication that believes in our communities, and in the power of local media to make neighborhoods stronger.  BKLYNER has been recognized for our reporting on the police, schools, and communities, as well as editorials. Our reporting has prompted new bills to be introduced to have more environmental accountability.   LOCAL NEWS MATTERS – become a monthly supporter for $5 a month.
The Holiday Gift Guide is part of BKLYNER's series to promote Shop Local, Shop in Brooklyn. For more information email HERE.