10 Best Romance Restaurants in Sheepshead Bay
Sheepshead Bay is a thriving community full of hustle and bustle, but where can you go to get a quiet, romantic dinner?  Sheepshead Bites has the best bite, of course.
10.  Mitoushi – 1714 Sheepshead Bay Road – Nothing says romance like pretty food, and Mitoushi really does it up.  You'll find fresh sushi as well as contemporary Japanese food in this modern restaurant.  It's quiet enough for a conversation and you'll have something to discuss – the great service and well-presented plates.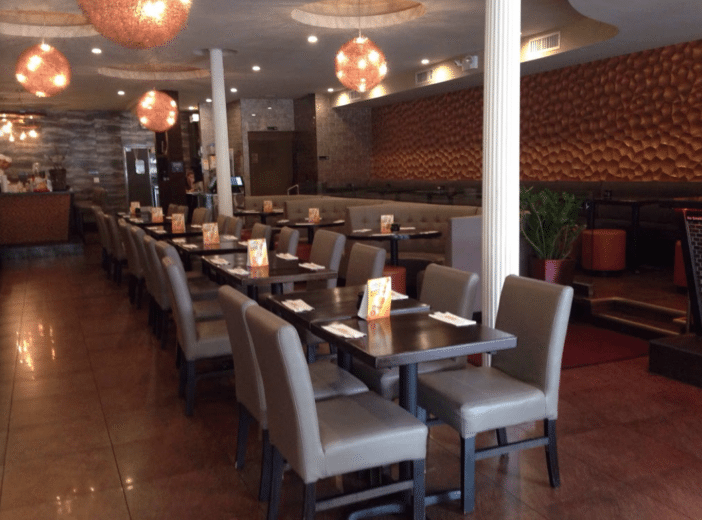 9.  Cherry Hill Gourmet – 1901 Emmons Ave – I bet you didn't think we'd pick a gourmet supermarket!  Located in the historic Lundy's building, a winding staircase invites you to this warm seating area overlooking the store.  Wall murals and upside down baskets on the ceiling add to their charm.  The menu is limited but you'll enjoy the options.  From panini sandwiches and portobello salads to fancy desserts and cappuccino, you'll find this place a perfectly romantic lunch spot.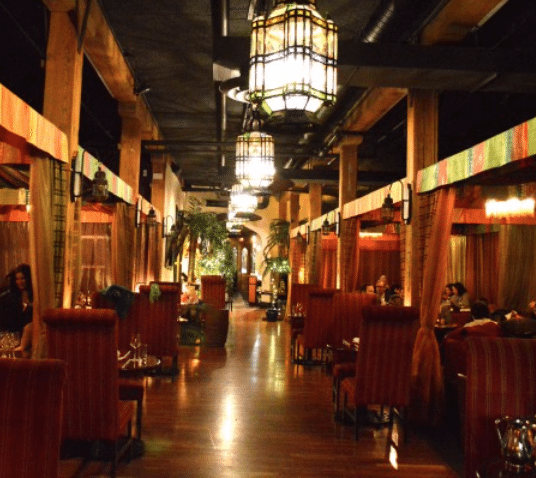 8.  1001 Nights – 35 Neptune Ave – An Arabian fantasy come to life!  So maybe this isn't first-date material, but it definitely makes the list for those who like a little flair.  You'll find something for everyone on their tasty menu, and the restaurant itself is a perfect conversation starter.  You might even see a belly dancer or two.
7.  Pirosmani – 2222 Ave U – You might walk right past it if you weren't looking for it, but inside Pirosmani is a hidden delight.  It's like stepping into another world and contrary to the family-style seating, you'll never feel crowded in.  The food is traditional Georgian, so ready your tastebuds for the untraditionally (or, traditionally) delicious food.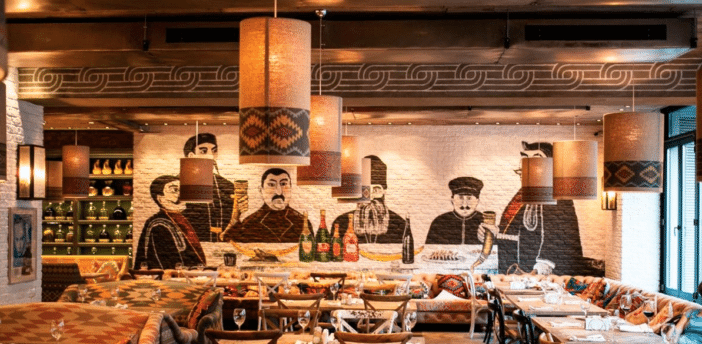 6.  Clemente's Maryland Crab House – 3939 Emmons Ave – Finding it is an adventure, but you can't miss this Sheepshead staple – this restaurant has yummy seafood, ice cold beers, a beautiful dock to eat on the bay, and occasional live music.  You'll look like a hero and a true Brooklyn native.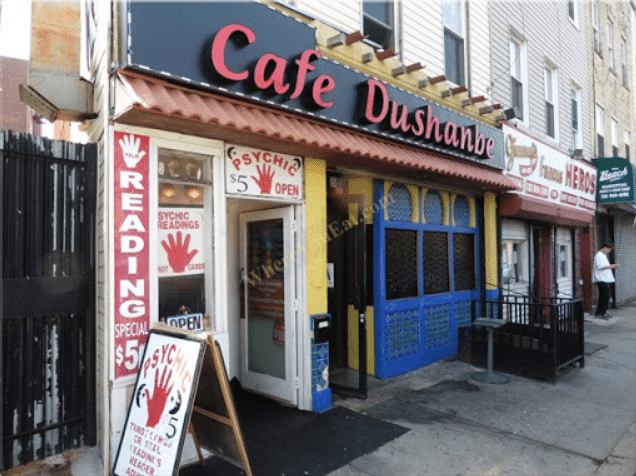 5.  Cafe Dushanbe – 1788 Sheepshead Bay Road – A delicious menu, from the lamb to the dumplings.  The interesting facade feels like a treat, and it is, almost as much as the food.  Afterwards, maybe have your palm read next door? This is also a hookah lounge so ask them to set you up.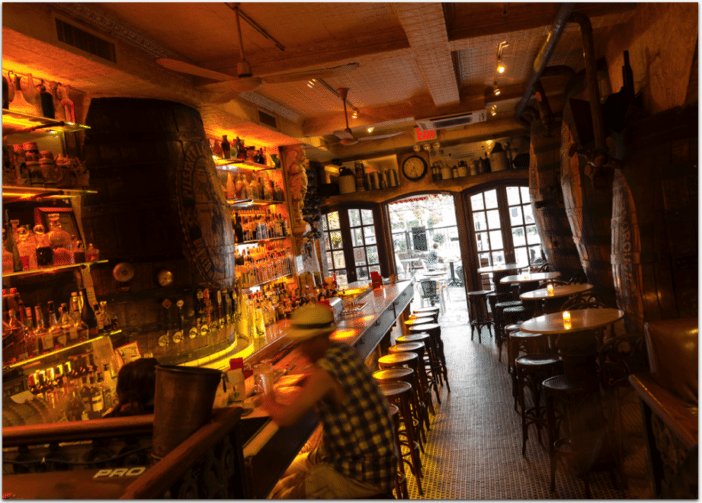 4.  Anyway Cafe – 111 Oriental Blvd – Cozy indoor/outdoor seating, great food, and live music make this place a gem.  It's informal and unassuming, but simultaneously pretty and charming. And with Manhattan Beach a few blocks away, you can burn off the meal afterwards with a romantic walk.
3.  Maria's Restaurant – 3073 Emmons Ave – The Italian food is delicious, the place is pretty, and the weekend evening live music is incredibly romantic.  You'll find a great wine selection and a friendly staff.  Need we say more?  Ask them to sing your favorite song – thank us later.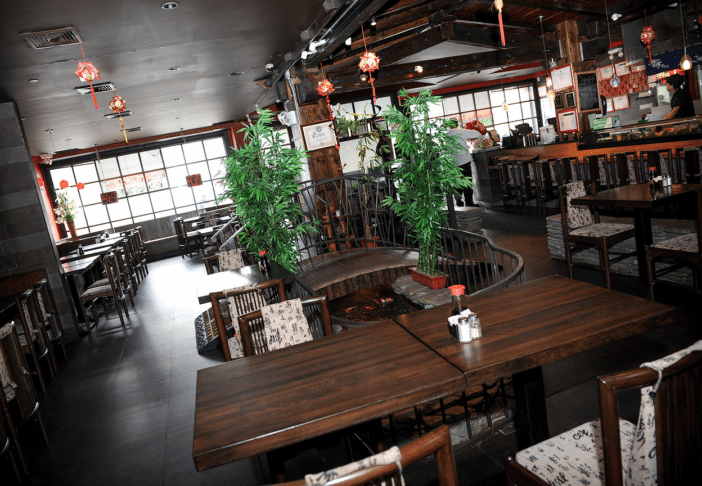 2.  Chopstix – 3790 Nostrand Ave – The walk over the bridge crossing the koi pond to get to your seat might inspire some romance, but the food options will win your heart.  They offer Cantonese, Japanese, and Thai food, all of which is ridiculously good.  The service is tops.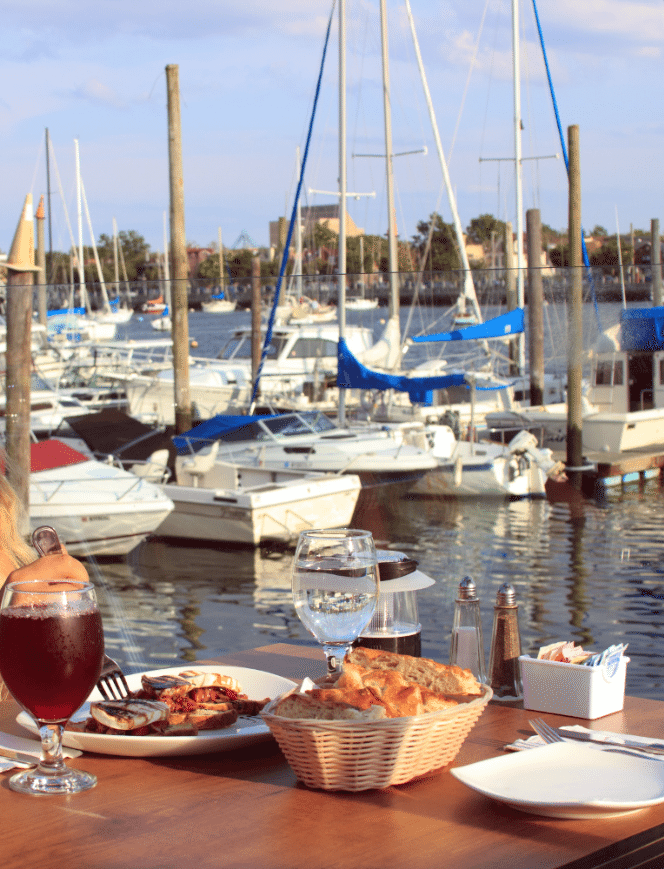 1.  Rocca Cafe – 2712 Emmons Ave – It's on the water, offers several swanky environments to choose from, the food is great, and the slow service gives you time to know each other.  Oh, and we hope you like dessert because options abound.  While there's no alcohol sold here, they will allow you to bring your own bottles of wine to enjoy bayside.