10 Action-Packed Summer Camps For Tweens
Tweens: too old for summer camp and too young to work. Too old to be babysat, too young to be set free! What is a parent to do?
We've come up with a variety of ways to keep these young adults entertained and out of trouble. In addition, check out 9 Amazing Summer Programs for Teens which includes opportunities for tweens, and Make Lifelong Memories at These 7 Fun Summer Camps as these camps include special programs for tweens.
Camps Designed for Tweens
Tweens are unique in their wants, needs, and abilities. They need both supervision and independence, guidance and freedom. While we found a number of camps where tweens won't be bored, we found only one that is specifically designed for tweens.
Congregation Beth Elohim's Movin' On Travel Camp
Where: 274 Garfield Place, (718) 768-3814, asealy@cbebk.org
What: Movin' On Travel Camp is the only camp we've found designed for and catering to the unique abilities and interests of tweens. Tweens have the safety of being based out of Congregation Beth Elohim and enjoying age-appropriate adventures throughout New York City. The camp includes a couple of overnight adventures!
How much: $630
Aviator Sports Camp
Where: 3159 Flatbush Avenue, Floyd Bennett Field, 718-758-7500, Camps@AviatorSports.com
What: At Aviator, tweens are respected for their abilities.  While they are supervised in groups of 15, they still get to explore rock climbing, ice skating, swimming, and yoga. They get to help present Carnival Day and the Color War. Tweens enthusiastic about Aviator will be encouraged to apply to the Counselor in Training Program.
How much: $570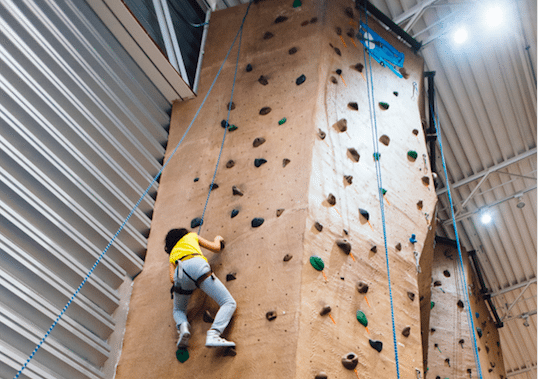 Academic
I know you weren't expecting a tutoring class, but this will prepare young tweens applying to middle school, and older tweens applying to high school. Plus, nothing boosts confidence like mastering algebra.
Brienza's Academic Advantage
Where: 8696 18th Avenue or 1902 Avenue T, 718-232-0114
What: Brienza's expanded to a second location in Marine Park (and a third on Staten Island!) This is evidence of their success in helping to raise grades and test scores not to mention school acceptance letters.
How much: Prices vary.
Tutoring Club of Bay Ridge
Where: 7811 3rd Avenue, 718-748-8867, BayRidgeNY@TutoringClub.com
What: Tutoring might mean the difference between your reach school and your safety school. Tutoring Club makes learning math and writing fun!
How much: Prices vary. Financial aid is available.
Action
Gymnastics? Ha! How about surfing and tricking out the flying trapeze!!
STREB
Where: 51 North 1st Street, 718-384-6491, infor@streb.org
What: The art of the flying trapeze isn't for the faint of heart! Nowadays they are called "young action engineers" as they vigorously explore impact, velocity, and gravity. Registration opens March 6, 2017.
How much: $675
Locals Surf School
Where: Beach 69th Street (On Rockaway Beach) Call 347-752-2728 or text 347-752-2728, info@LocalsSurfSchool.com
What: All levels are welcome at surf camp. Young surfers will learn surfing basics, etiquette, and confidence. Class ratios are 3:1 and staff members are CPR certified so surfers will be safe and have plenty of attention.
How much: $420 before April 1. $450 after.

Arts for Academic Excellence
For the artist focused on getting an acceptance letter from a performing arts high school, look into these advanced performing arts camps. The collegiate atmosphere will certainly inspire awe and ambition.
Preparatory Center for the Performing Arts
Where: Brooklyn College, 2900 Bedford Avenue (234 Roosevelt Hall), 718-951-5000, BCPC@brooklyn.cuny.edu
What: Throughout the year, Preparatory Center for the Performing Arts offers classes. In the summer they step it up for a six-week summer program. The program isn't yet online, so keep checking back to secure your spot.
How much: Prices vary and the summer information is not yet up. Financial aid and merit scholarships are available.
School of Creative and Performing Arts
Where: Downtown Brooklyn at NYU Brooklyn Campus (5 Metrotech & 101 Johnson St; Brooklyn NY 11201) and in Lower Manhattan (140 William St), 1-800-718-2787, arts@socapa.org
What: Up your performing arts game at SOCAPA. Tweens with performing arts experience dig deeper into dance, film making, acting, and photography. If your child sticks with it through high school, SOCAPA will help create a college-ready portfolio.
How much: prices vary, but it's not cheap.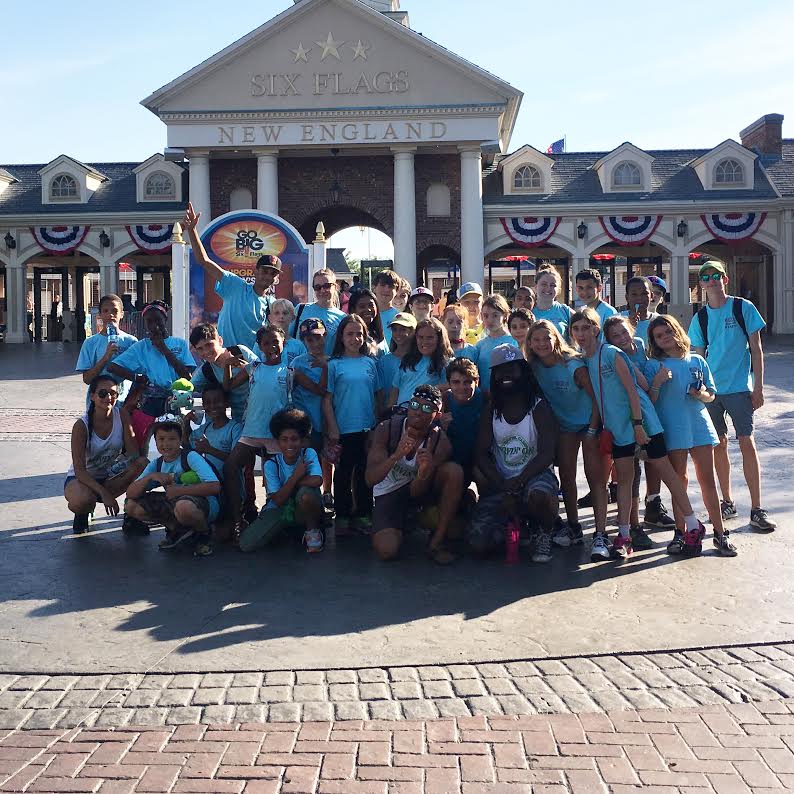 Sleep Away Camps
Sometimes, the best thing is space. Allow your tween to develop their own thoughts and ideas at these fun and safe sleep away camps.
Trail Blazers
Where: 394 Rogers Avenue 212-529-5113, registration@trailblazers.org.
What: Tweens can step it up this summer at one of Trail Blazers intensive adventures. There is rock climbing, biking, and canoeing program options, beginners are welcome and all equipment is provided. Older, high school age siblings may also be interested in our month-long Leadership in Training Program. Even if your tween isn't old enough for the full leadership program, Trail Blazers camps — either in Brooklyn or the sleep away camp — will prepare them.
How much: Tier prices vary on a self-reported family income.
Writopialab
Where: 155 West 81st Street, Suite A, New York, NY (212) 222-4088, info@writopialab.org
What: 180 young writers gather to explore various genres and develop their skills. In addition to zine making and memoir writing — and we all know your tween is ready to spill the beans in their memoir — writers will also swim, canoe, and play literary sports. (What is a "literary sport"? Clue, maybe? Or, "Who can write the scariest mystery?")
How much: $3,450
Happy camping!