Make Lifelong Memories At These 7 Fun Summer Camps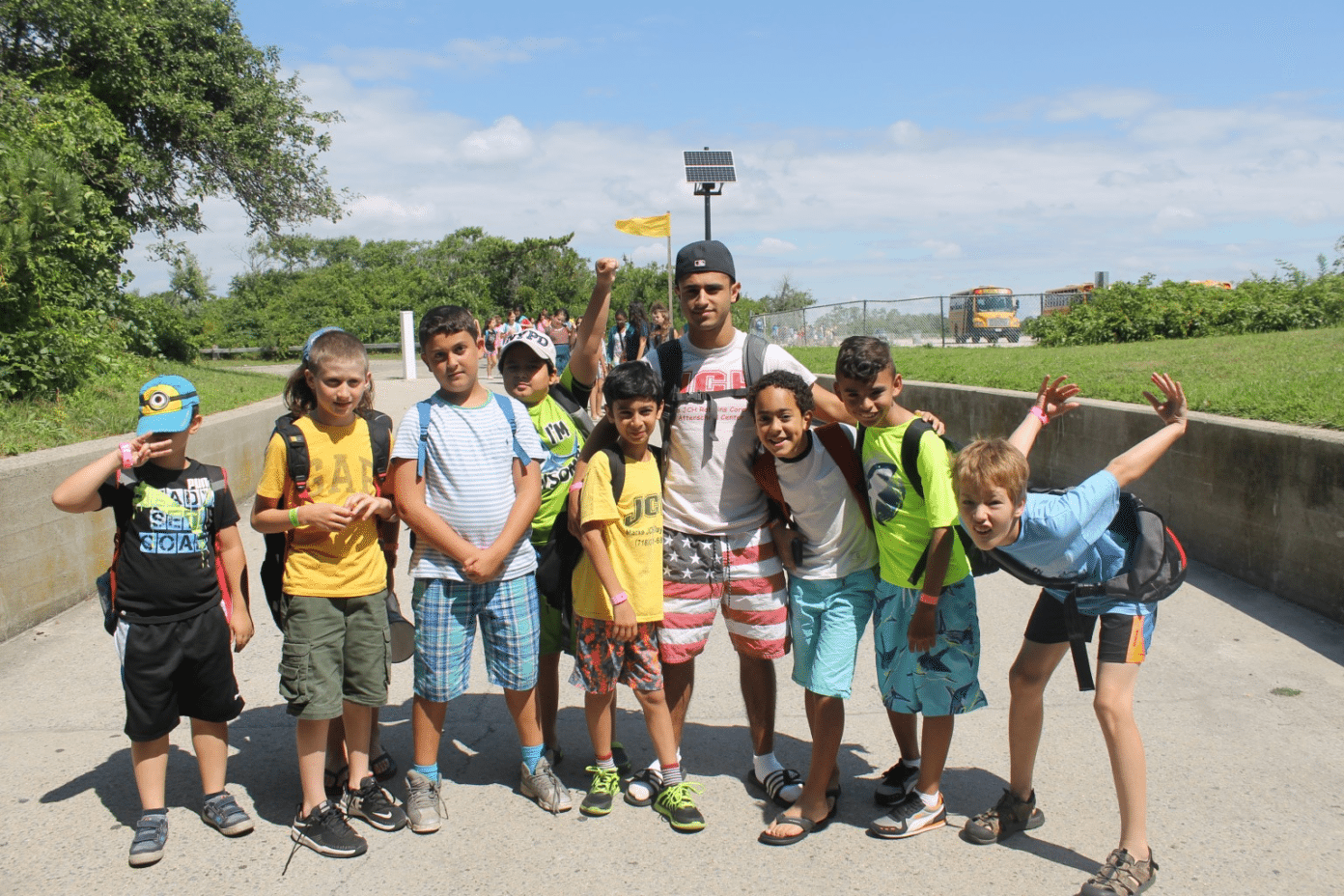 Are you ready to check off "Summer Camp" from your To Do list? We've compiled seven of our favorite summer camps from across the borough that are now taking summer reservations. Many have open houses this upcoming weekend as well as discounts for signing up early.
3 of our favorite summer camps
Marks JCH Summer Day Camp
7802 Bay Parkway, Brooklyn NY
718-943-6345
Save up to $200 with early bird registration at Marks JCH. Marks JCH offers six programs including an inclusion program for children with special needs, Russian immersion program, and a 12-day overnight experience. JCH has a top-notch counselor in training program for teens! As proof this will be a memorable summer, 2016 campers are returning for their Annual Camp Reunion this weekend to relive last year's magic and spread more!
Aviator
Floyd Bennett Field, 3159 Flatbush Ave.
Camps@AviatorSports.com
You might not expect Aviator summer camp to include STEM and photography, but it does! Aviator hosts a traditional summer camp with exciting activities like Carnival Day. They take exciting weekly trips and explore the arts. If you have a teen, check out Aviator's brand new counselor in training program.
Congregation Beth Elohim
274 Garfield Place, Brooklyn, NY 11215
(718) 768-3814
CBE KIDS Elementary Day Camp is a traditional summer day camp; Jewish values are explored through weekly themes. They offer specialties two or three times a week in instructional swim (at their very own pool), gymnastics, arts & crafts, sports, nature, circus arts, and music.  Prospect Park is utilized several hours a day.  Trips twice a week in and around NYC.
4 more activity-filled camps from Park Slope to Manhattan Beach
Kings Bay Y
3495 Nostrand Avenue Brooklyn, New York 11229
718) 648-7703
Kings Bay Y offers a slew of summer camps from STEM to basketball to preschool camp to teen travel camp.  Kings Bay Y runs a super counselor in training program. Check out their January 29th open house at 11am to learn more about their current $125 discount as well as their scholarship program.
Park Slope Day Camp
Bay Ridge, Carroll Gardens, North Slope, Park Slope, Windsor Terrace
718-788-7732
Park Slope Day Camp is one of Brooklyn's most far-reaching summer camps with 9 programs in 5 location as well as bussing.  There is something for everyone at Park Slope Day Camp. Check out the open house Saturday, January 28 at 1pm or 2:30pm.

Shorefront YM-YWHA
3300 Coney Island Avenue, Brooklyn, NY 11235
718-646-1444 or info@shorefronty.org
Summer camp at Shorefront Y is filled with swimming–both in a pool and at a beach!–arts, sports, and weekly trips. Shorefront Y has specific programs for tweens, teens, and kids with special needs.
Manhattan Beach Summer Camp
60 West End Avenue, Brooklyn, NY 11235
(347) 788-8669 or info@mbsummercamp.com
Manhattan Beach Summer Camp's fully air conditioned facility also includes an NBA size basketball court, indoor heated pools, dance room, art room and more, so your child can spend the entire summer learning and playing in comfort. Save $200 if you register for the entire summer before January 31.
Happy Camping!