Zoning Hearing For Maple Lanes To Be Held Tomorrow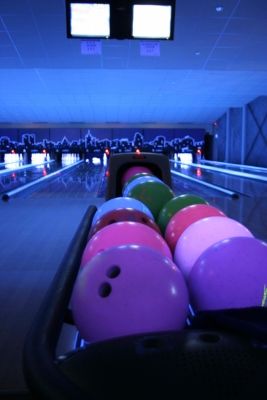 Borough President Marty Markowitz will hold a public hearing in the matter of a zoning map amendment which would rezone the property that Maple Lanes currently stands to house condos and a synagogue.
The hearing will be at the Borough President's Court Room in Brooklyn Borough Hall at 209 Joralemon Street. It begins at 4 p.m. tomorrow, September 27.
Here's the official announcement, which reveals some key deatils as to what the developers are planning to build instead of the bowling alley:
In the matter of an application submitted by Fairmont Lanes, LLC pursuant to Sections 197-c and 201 of the New York City Charter for an amendment of the Zoning Map changing from an M1-1 District to an R6A District property bounded by the southerly boundary line of the Long Island Railroad right-of-way, 60th Street, 16th Avenue, and 61st Street. This rezoning would result in the development Maple Lanes Views a mixed-use community facility and multi-family residential project consisting 112 units and 56 parking spaces within twenty-five buildings, one of which includes a House of Worship, with varying heights from four to seven stories among the residential properties.