Zephyr Teachout, Lefty Standard Bearer, Plays A Drinking Game At Wheeler's With Brooklyn Republicans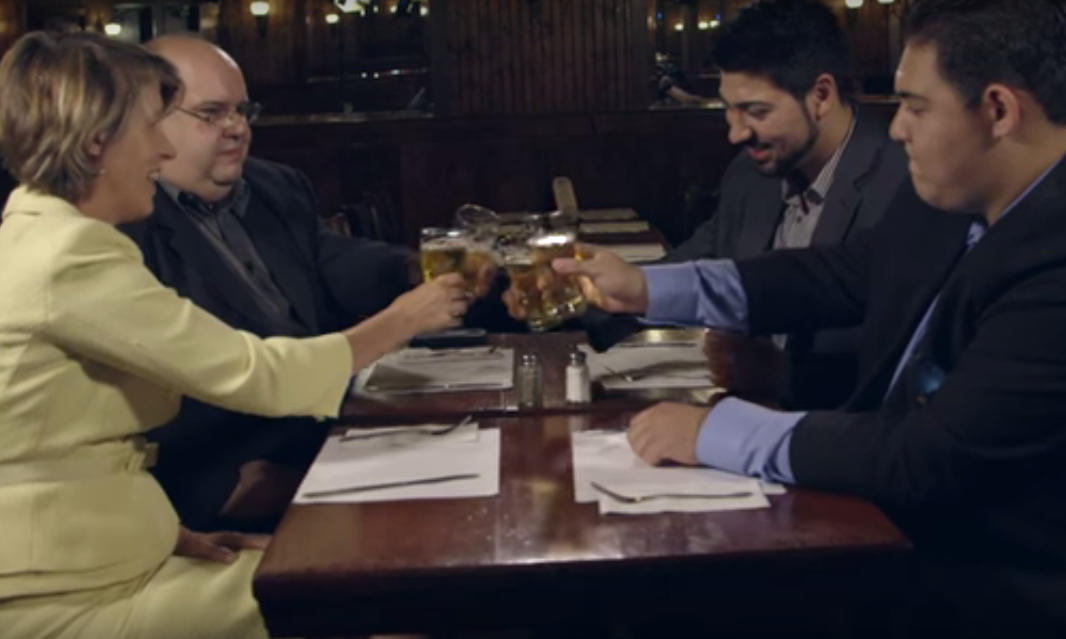 Zephyr Teachout, the Fordham University Law Professor who challenged Andrew Cuomo for the governor's seat in last year's election, isn't adverse to challenging southern Brooklyn's republicans to a little drinking competition. Teachout's new show On the Grid, produced by BRIC, explores the different cultures and communities that make up Brooklyn.
In the fourth episode of the series, she strikes out into southern Brooklyn to find Brooklyn unicorns (Republicans). As the show explains, if you count Brooklyn as a county, it ranks third as the most Democratic county in the nation. Teachout goes canvassing with some members of Brooklyn Young Republican Club and later meets with Boris Pincus, a Republican State Committee member, to learn about the Russian-Jewish enclave in Brighton Beach.
However, we're most interested in Teachout's meeting in Sheepshead Bay at Wheeler's with Gene Berardelli, host of Brooklyn GOP Radio's "Behind Enemy Lines," and two members of the Brooklyn Young Republicans. At the bar, Teachout proposes a drinking game: Each time they can come to an agreement on a political issue, they have to take a drink. The venture is not as dry as you would expect.