City Extends Zamperla's Lease In Coney Island For Another Seven Years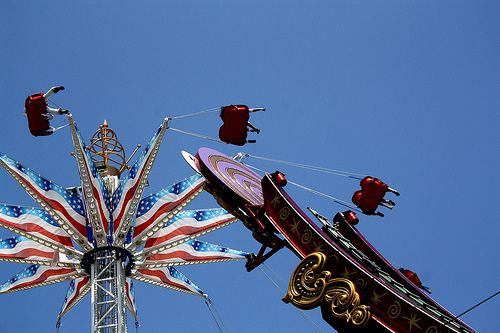 The city is giving a break to the operators of Luna Park on Coney Island by extending their lease an additional seven years, according to a report by the New York Post.
Zamperla USA, an Italian-based company, will be granted a seven year extension by the City Council. Councilman Domenic Recchia explained the situation to the Post:
"[Zamperla USA] invested a lot of money after suffering damages from Sandy, so it's fair to give them more time to recoup their money considering they hired so many people from the neighborhood."
The original lease, given in 2010, was set for 10 years, but now Zamperla USA will be staying put until the far off futuristic year of 2027; a time when flying roller-coasters will be the norm.
Deno's Wonder Wheel Amusement Park, run by the Vourderis family, is also getting a seven year extension.
The council is expected to officially ratify the extensions at a later date.