Sheepshead Bay's New Congresswoman Yvette Clarke Sworn In Today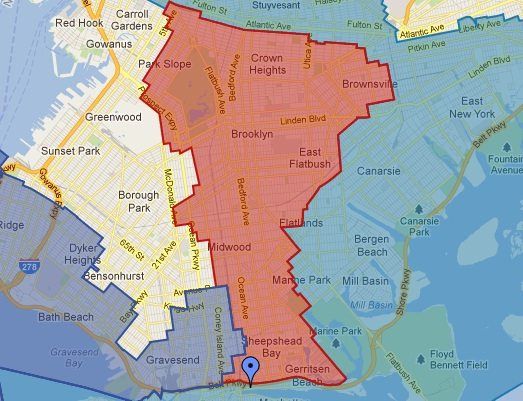 Yvette Clarke, Sheepshead Bay's newest representative in the House of Representatives, is getting unofficially sworn in at the Federal Courthouse in downtown Brooklyn today in a community-based ceremony with other public officials.
Clarke represents the 9th Congressional District (formerly the 11th District), which, because of redistricting, is swallowing up a portion of the former 9th District, most recently occupied by Bob Turner, and Anthony Weiner before him.
Clarke's district is incredibly diverse, both culturally and economically. The 9th District encompasses neighborhoods from Sheepshead Bay, Gerritsen Beach and Midwood all the way up to Park Slope, Crown Heights and Brownsville.
A graduate of Edward R. Murrow High School, Clarke got her political start on Brooklyn's 40th Council District, taking over her mother Una's seat in 2001.
Clarke is a vocal advocate for women's rights and environmental initiatives.
More recently, she made waves after an interview she participated in on The Colbert Report. During her sit-down with Stephen Colbert, Clarke inaccurately suggested that, in 1898, the Dutch were still in control of Brooklyn and that they enforced slavery a good 33 years after the practice was outlawed in the United States.