Your Brooklyn Guide to Spring Break 2013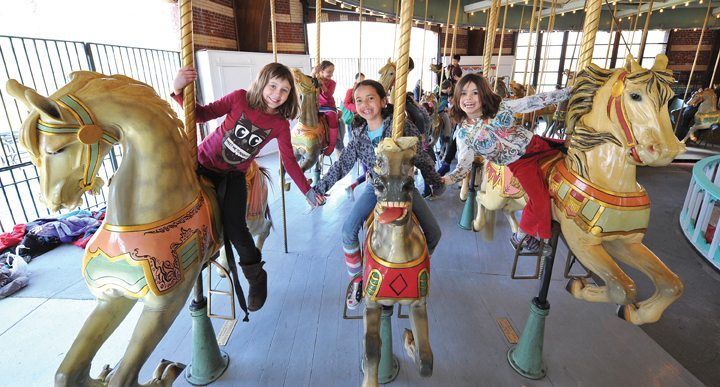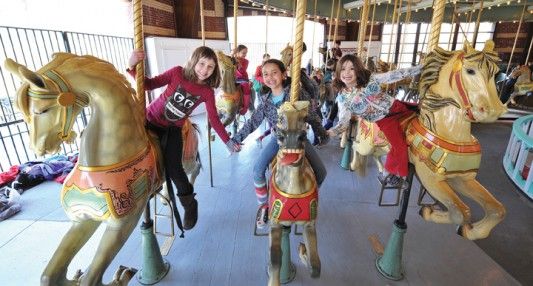 Public schools are on Spring Break from Monday, March 25 to Tuesday, April 2. School resumes Wednesday, April 3.
The question is: How do you keep kids entertained for the week-and-a-half break if they aren't in camp? Never fear, we've got ideas.
Prospect Park—Our go-to solution for free (or almost free) kid-friendly entertainment is our reliable Park.
Audubon Center–Open March 25-April 2, 12-4pm. Free.
Carousel—The carousel opens March 23 and will remain open throughout Spring Break. Tickets are $2/ride or $9/five rides.
Lefferts House—Volunteers will teach kids how to plant herbs. March 25-29, 1-4pm, $3.
Prospect Park Zoo–Plan your trip around the sea lion feedings. Will operate on summer hours starting March 23. $8/adult, $5/child.
Kensington Stables–If your child is older than 11, plan a horseback riding adventure through Prospect Park, $37.
Tennis–(50 Parkside Ave) Adults and children can sign up for a week long tennis camp. Or, if you want to take advantage oft he other activities we've listed here, sign up by the day. $350/week, $80/day.
Pack a picnic to the park—Make a quick trip to 7th Avenue for some coffee at De Luxe (410 7th Ave) or Couleur Cafe (435 7th Ave). Add some cheese and crackers from The Ploughman (438 7th Ave) and you'll have the perfect picnic food for your day in the park. Fingers crossed the weather is on our side.
Hop on the subway for some easy outings:
Brooklyn Botanical Garden—(150 Eastern Parkway) Take part in the Spring Break Discovery Week and watch artist Rodrick Romero build a giant nest.
Brooklyn Museum–(200 Eastern Parkway) Explore the ancient Egyptian wing to see an actual mummy. Times vary. $12/adult free/children under 12.
Luna Park at Coney Island–(1000 Surf Ave) Opens March 24, just in time for spring break. This is the best time for to take advantage of the amusement park because no one else is there. Kids can run from ride to ride without any lines and without the glaring heat of July.
Coney Island Boardwalk–Explore 3 miles of beach and boardwalk. It may not be swimming weather, but there are many off-season treasures for those willing to investigate.
New York Transit Museum–(130 Livingston St) The Make It Grand performance, an "original, interactive musical that celebrates 100 years of Grand Central Terminal," happens twice a day during the break. Tuesday-Friday, 10am to 4pm. $7/adult, $5/child.
Brooklyn Bridge Park—Pick a warm day to explore this new green space, ride Jane's Carousel, and sample delicious treats at the Brooklyn Ice Cream Factory.
These outings are a bit further out, but totally worth the visit.
Brooklyn Children's Museum–(145 Brooklyn Ave) Wee ones can join the Easter Egg Hunt on March 24, 10am-5pm, $9/person.
The Jewish Museum–(1109 5th Ave, Manhattan) Honor Passover with a trip to The Jewish Museum. Art workshops and Passover dance parties happen at various times. Friday to Tuesday, 11am to 8pm. $12/adult, free/children under 12.
Take the kids out to the theater:
Brooklyn Academy of Music–(30 Lafayette Ave) BAM has day and night shows appropriate for various age groups. Check out their family page.
Puppetworks–(338 6th Ave) They have performances every Saturday and Sunday at 12:30 and 2:30pm. $9/adult, $8/child.
Image via NY Metro Parents