'Shimmy 'Til Her Garters Break': Drag Queen Visury Fox Heats Up Bay Ridge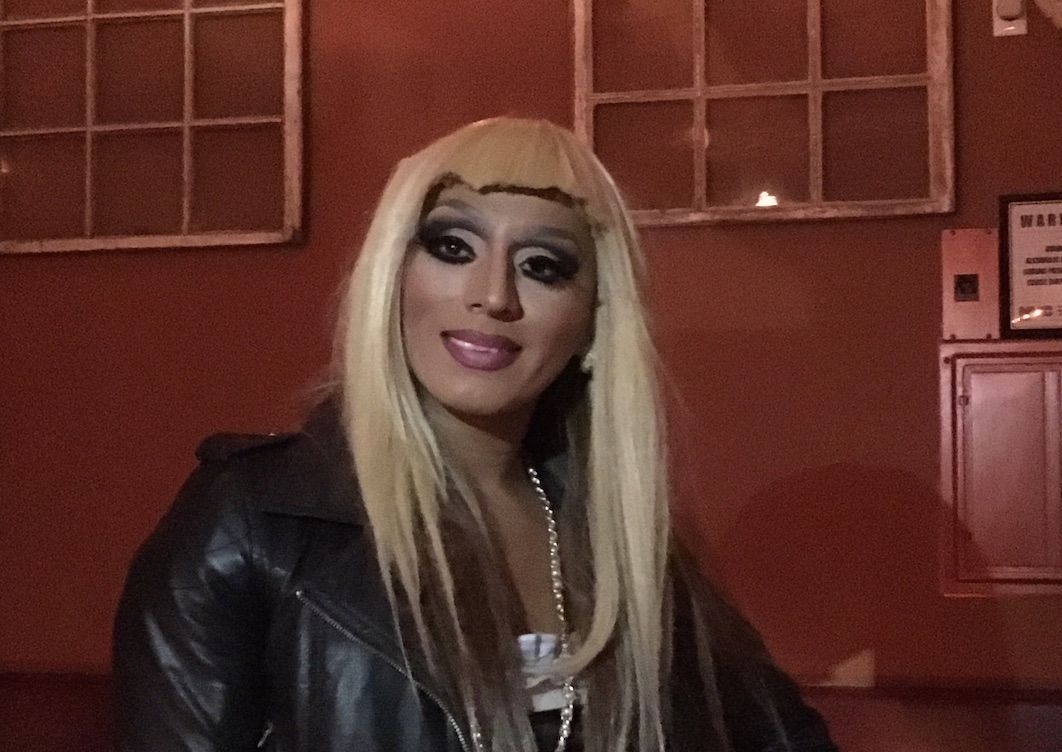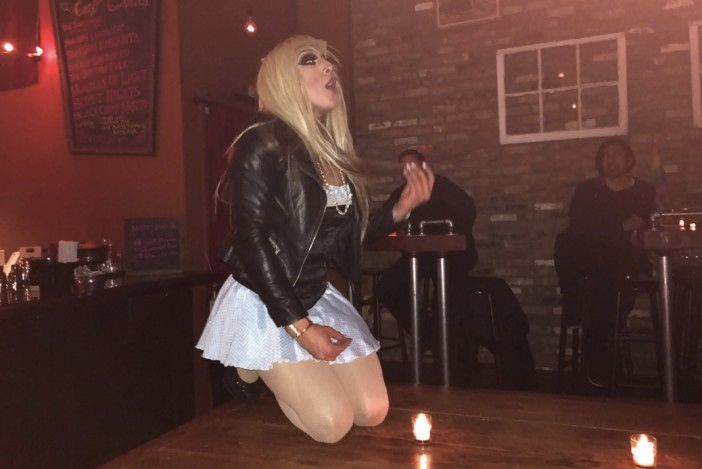 Bet you can't guess where drag queen Visury Fox got her start.
"Toys For Tots," says Fox, referring to the organization that provides toys to less fortunate children during the holiday season. "There were 70 drag queens performing at a fundraiser. My co-workers told me I had to get up there and do it."
And that's when Visury Fox delved into this world. "I lip-synced to 'I Kissed A Girl,'" she says. She followed the Katy Perry song with a rendition of "Rehab" by Amy Winehouse and Selena's "Como la Flor."
While preparing for her performance during last week's Sassy Thursday at Townhouse 275 (275 94th Street near 3rd Avenue) in Bay Ridge, Fox didn't seem phased by very much at all. Last minute tweaks to the bar's sound system was business as usual.
But is wasn't always that way. When I asked how it felt to perform for the first time, Fox's neck drops slightly, trying to hide her large eyes behind her lush eyelashes. "My friend told me, 'Girl, you really need to work on your lip-syncing.'"
Fox is originally from Veracuz, Mexico and now resides in Astoria, Queens. She performs in a variety of places all over New York City. But until now, not in Bay Ridge.
It's an unlikely match. A Republican stronghold, where legislators tend to vote against LGBT interests and folks veer conservative, southwestern Brooklyn does not currently have a single gay bar. (It was not always this way. In the 1970s and 1980s, Bensonhurst and Bay Ridge were jumping with disco clubs, including a sprinkling of gay dance clubs on New Utrecht Avenue).
"When my friends heard I was doing a show down here [in Bay Ridge], they told me, 'be careful, they may do something to you,'" recalls Fox. "But I think those things can happen everywhere. You have to embrace yourself."
Fox takes a few minutes to pose for some photos before starting her performance. She has those model chops — giving different "looks" for the camera. She surreptitiously slips behind a curtain (well, into the bathroom) to prepare for the show.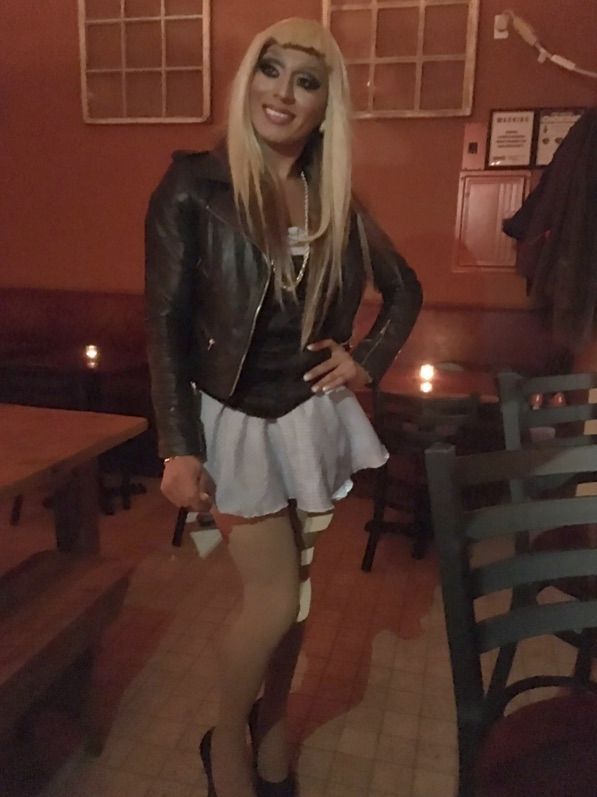 Townhouse 275 certainly embraces the idea of their new "Sassy Thursdays" drag show series. Owner Bobby Ziade refers to the space as a speakeasy. "We don't have a big sign outside. We keep it low-key."
Ziade originally opened Townhouse 275 as a cafe, but it wasn't taking off. So last summer, he re-modeled the space — and he's fared much better since.
Clearly, Ziade is not afraid to try new things. "Look, historically, Bay Ridge is not known for attracting a gay crowd," he says. "We want to be a place for different people. I'm not trying to be a champion of anything. I want to have fun. I want us to have good drinks. I rather have less people with more quality."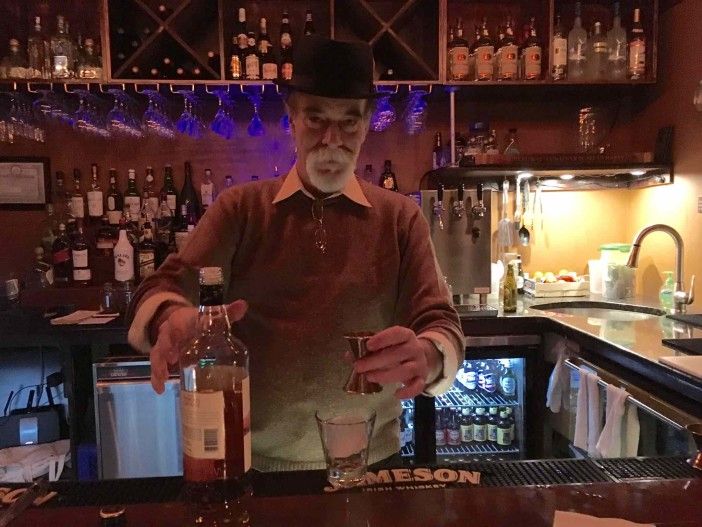 Bartender Timothy Foy certainly contributes to that. There's something old-fashioned and classic about Foy as he mixes up your drink. And as the bar fills up, Foy keeps things steady and low-key in contrast to Fox's sassy performance.
"I don't have a DJ," Fox says with a confident smirk. As her performance begins, she finds a balance between punchy performativity while contextualizing the scale of this small neighborhood bar. She makes sure to visit each audience member while lip-syncing to select songs from the musical Chicago.
Fox rounds a sharp corner near the large communal table while she lip-syncs a stanza from "All That Jazz":
"Oh, she's gonna shimmy 'till her garters break
And all that jazz
Show her where to park her girdle
Oh, her mother's blood'd curdle
If she'd hear her baby's queer
For all that jazz."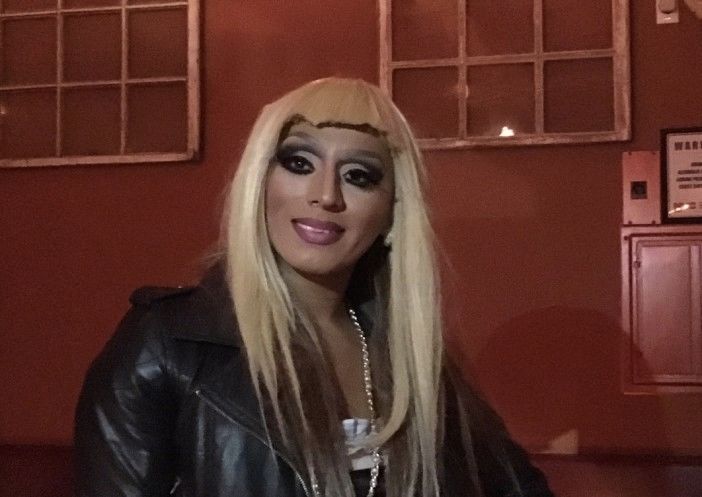 It's a dimly lit atmosphere, and while I'm writing some notes, Fox sneaks up on me. She lifts up my legs, drops to her knees, and pretends to perform fellatio on me. She kneels down so quickly that — just as the song's lyrics — she seems as if she's gonna shimmy 'till her garters break.
Nothing broke.
Most of the audience members are first-time customers at Townhouse 275 — many had come out to support Fox. It will be interesting to see if Sassy Thursdays will attract a local clientele.
"It's amazing to have a spot here for our community," says Fox.
And as for the presence of a gay community in the neighborhood?
"I'll tell you this. You can see them on Grindr around here," she says, referring to the geo-social networking app that allows you to find gay and bisexual men in your immediate location.
"When I'm in the neighborhood, the app lights up. They're here. I just hope they come to the show."
Sassy Thursdays will be happening on Thursday nights at Townhouse 275 (275 94th Street near 3rd Avenue). For specific details, please visit their Facebook page.
[Additional reporting by Rachel Silberstein]