Yooberry Frozen Yogurt To Open On Sheepshead Bay Rd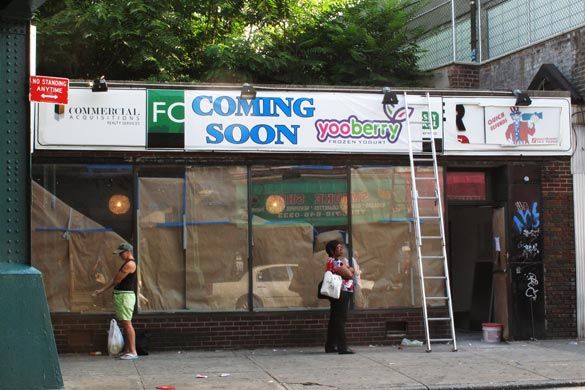 Sheepshead Bay Road is getting its second frozen yogurt spot soon, as yooberry Frozen Yogurt prepares its digs at the former location of the Flagg Tax Center.
Located at 1501 Sheepshead Bay Road, yooberry will be right across the street from the Sheepshead Bay train station entrance – and the Dunkin' Donuts / Baskin' Robbins powerhouse. And, oh, just a block and a half down from the three-year-old Arbuz at 1706 Sheepshead Bay Road.
Unlike the Baskin' Robbins and Arbuz, though, it doesn't appear that yooberry will have seating – the storefront doesn't have enough space to offer much more than a counter.
Thanks to Laine for the tip and photo.