Yiddish And Chinese Are Third-Most-Popular Languages In Fort Greene-Clinton Hill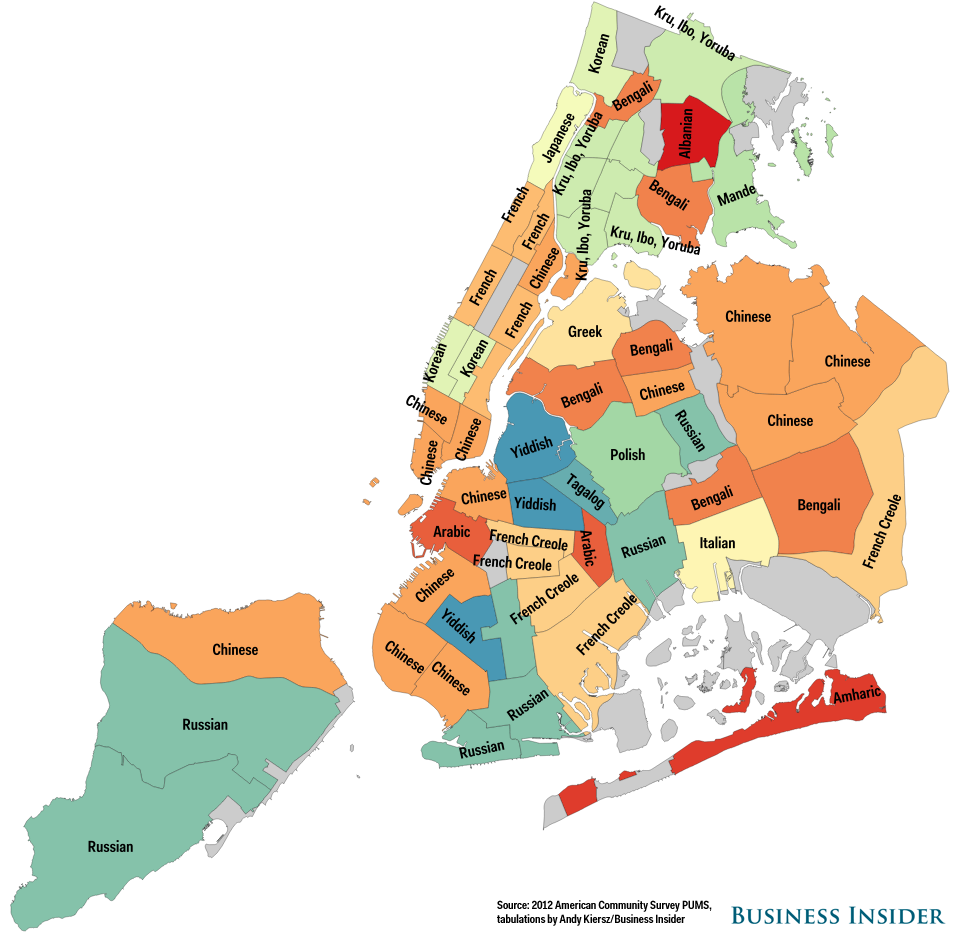 Is English your native language? No? What about Spanish?
Well, it turns out that — to just about no one's surprise — these are the top two languages spoken in Brooklyn homes, according to data from the U.S. Census Bureau's latest annual American Community Survey. But as Business Insider determined, using this data, our borough of immigrants have a more varied range of third-most-popular languages.
Here in Fort Greene and Clinton Hill, those languages are Chinese and Yiddish.
The Yiddish makes sense, as Fort Greene and Clinton Hill sit to the south of Williamsburg and shares popularity as a home to Orthodox Jewish enclaves. The Chinese — it's not clear whether they mean a specific dialect such as Mandarin, Cantonese, Taishanese or a lesser-used dialect — is a bit of a fascinating surprise.
As Business Insider notes:
The maps were made using the ACS Public Use Microdata Sample, an edited version of the individual responses to the survey. With this data, we were able to calculate the most commonly spoken non-English language in each of New York City's Census-designated "Public Use Microdata Areas," which closely conform to the city government's community districts, for which the city provides very nice-looking map outlines.