House Fire Off Of Emmons Avenue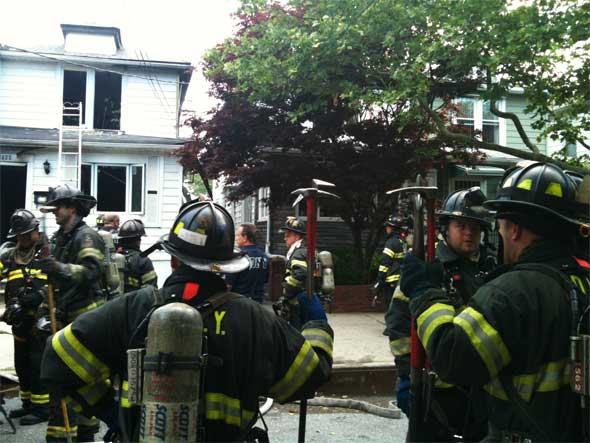 One family's Memorial Day was tinged with tragedy after a fire swept through their home Monday afternoon. The incident occurred around 5:00 p.m. at 2798 Ford Street (another source says 2796 Ford Street). It appeared to our tipster that no one was hurt, and the FDNY was busy inspecting the home and sawing out windows. If you have any additional info, please add it in the comments.
Thanks to Michael W. for the tip and photo.