Sunday: Wreck-It Ralph Is Coming To Seth Low Park, For Free!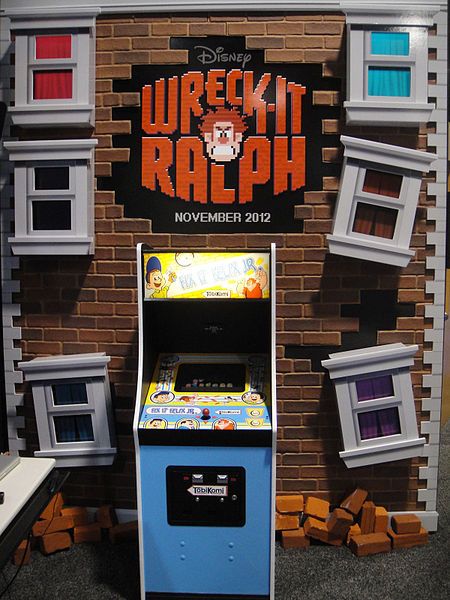 Councilman David Greenfield is bringing some lovable video game characters to Seth Low Park this summer. The Brooklyn Daily Eagle is reporting that Greenfield is putting on a free screening of the family friendly Disney movie Wreck-It Ralph on Sunday, July 28 at 7:30 p.m.
Wreck-It Ralph is kind of like Toy Story, except it is about video game characters that come to life when the arcade closes at night. Ralph is a disgruntled video game villain who is tired of getting treated like the bad guy and goes on a quest to prove that he can be good. Along the way he meets a bunch of other famous video game avatars like Sonic the Hedgehog and Pac-Man before ending up in a video game world entirely made up of delicious candy.
It is actually a pretty funny and sweet movie and the visuals are extremely well done and hypnotizing. [Ed. — You can see that our writer Willie, 29, really loved this children's movie.] The film will be shown on an asphalt wall and is being put on with the cooperation of the Parks Department. Greenfield was excited to be sponsoring the event.
"I am thrilled to invite the entire community to stop by Seth Low Park for this great movie," Greenfield said. "It is a pleasure to once again partner with the Parks Department to provide residents with a free movie screening that the whole family can enjoy right here in the neighborhood. I look forward to seeing many families and children at this event, so grab a blanket or chair and join me and your neighbors on Sunday, July 28," Greenfield said.
For more information on the event you can contact Greenfield's office at (718) 853-2704.