Worker Stable After Falling At Coney Island Construction Site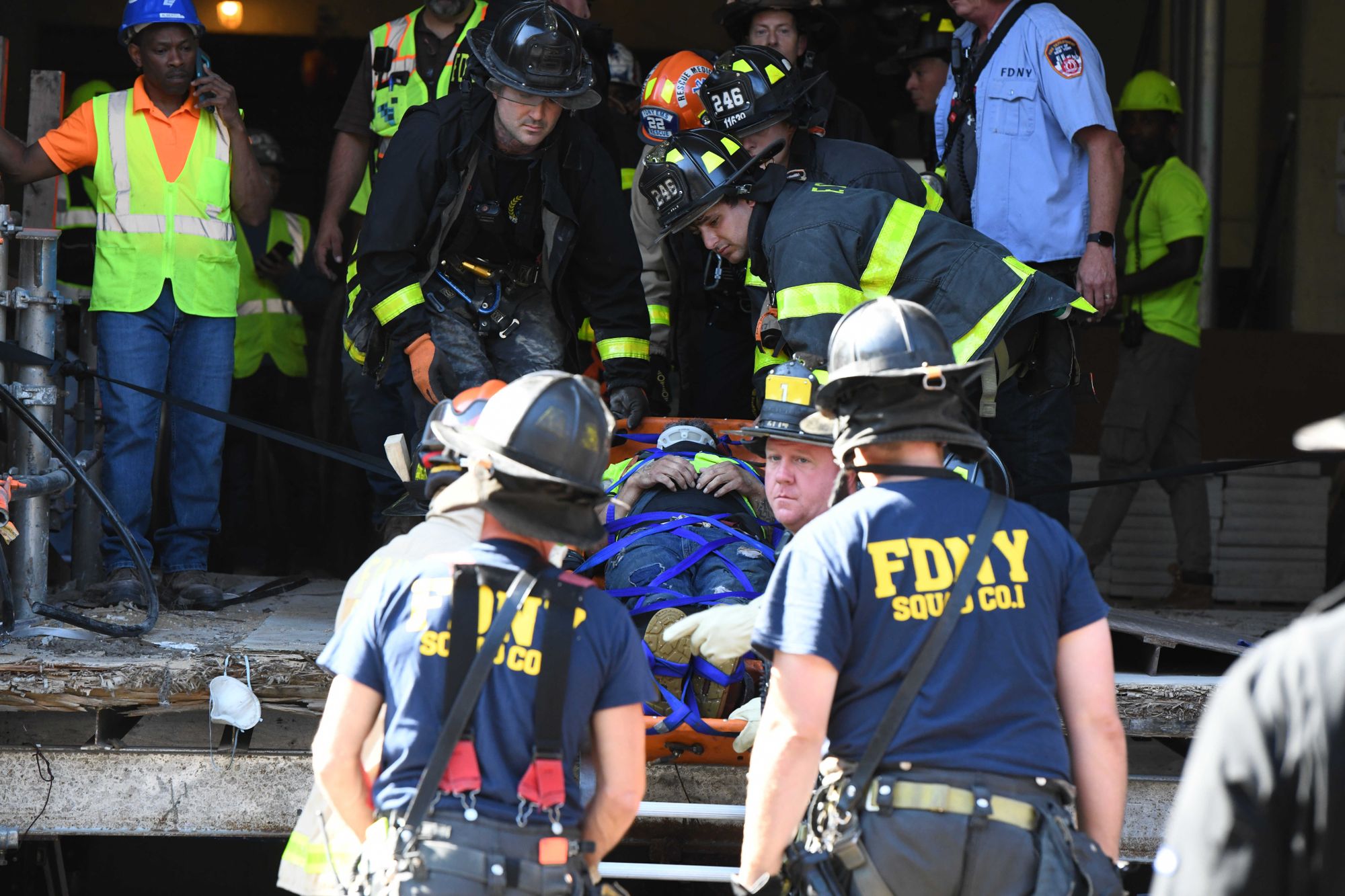 CONEY ISLAND – A 45-year-old worker had to be rescued from a "confined space" after falling several feet into an excavation at a Coney Island construction site Saturday morning, officials said.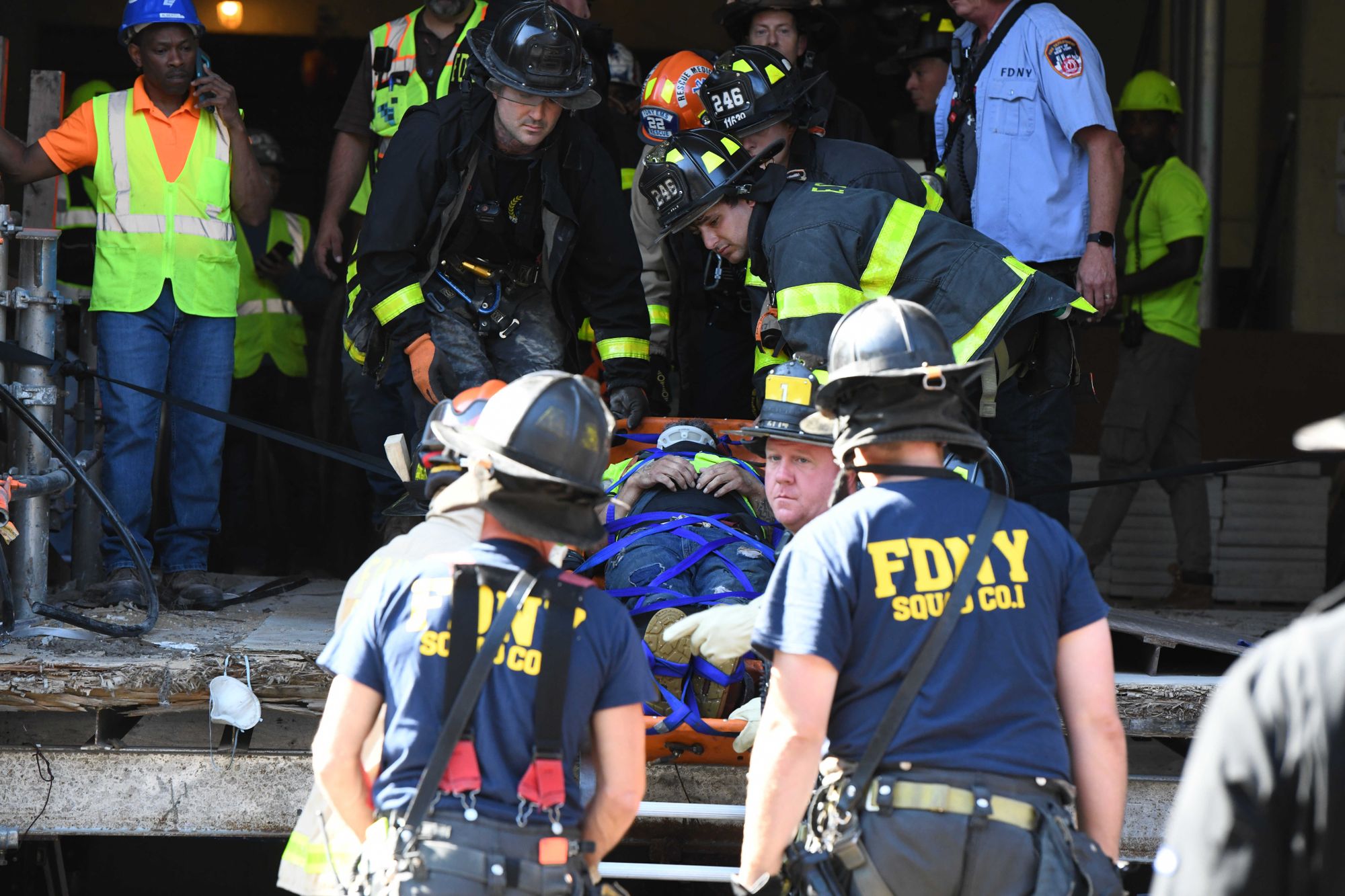 The worker suffered head, back, and leg injuries after he fell down a hole on the first floor of the new Ocean Dreams development, a 21-story mixed-use project at 3514 Surf Avenue (between W35th and W36th Streets) at about 9 a.m. on Saturday, August 10.
Rescue companies swarmed the complex where they found the worker lying in six inches of water in the hole located in the first-floor lobby of the building. Firefighters brought in ladders and were able to secure the man to a gurney before hoisting him out and into a waiting ambulance as his wife watched nearby. He was rushed to NYU Langone Hospital–Brooklyn, in stable condition.
After the man was removed, the Department of Buildings (DOB) issued a "Stop-Work Order" until hazards could be corrected at the site.
According to the DOB, the worker was clearing debris on the ground floor of the  building when he fell approximately 10 feet through a hole in the floor, landing in the cellar below. The worker was reportedly conscious when taken to the hospital.
DOB inspectors found that the floor opening into which the worker fell lacked proper guardrails and the agency issued a "Full Stop-Work Order" for the project and multiple violations, including for failure to safeguard the site for workers and the public. The contractors must remediate all violating conditions at the work site, and request a new inspection from DOB, in order to have the "Stop-Work Order" lifted.
The site is being developed by grocery store king John Catsimatidis of Gristede's/Red Apple fame. The twin buildings, with a "Miami Beach style," overlook the Atlantic Ocean on Coney Island's most western end.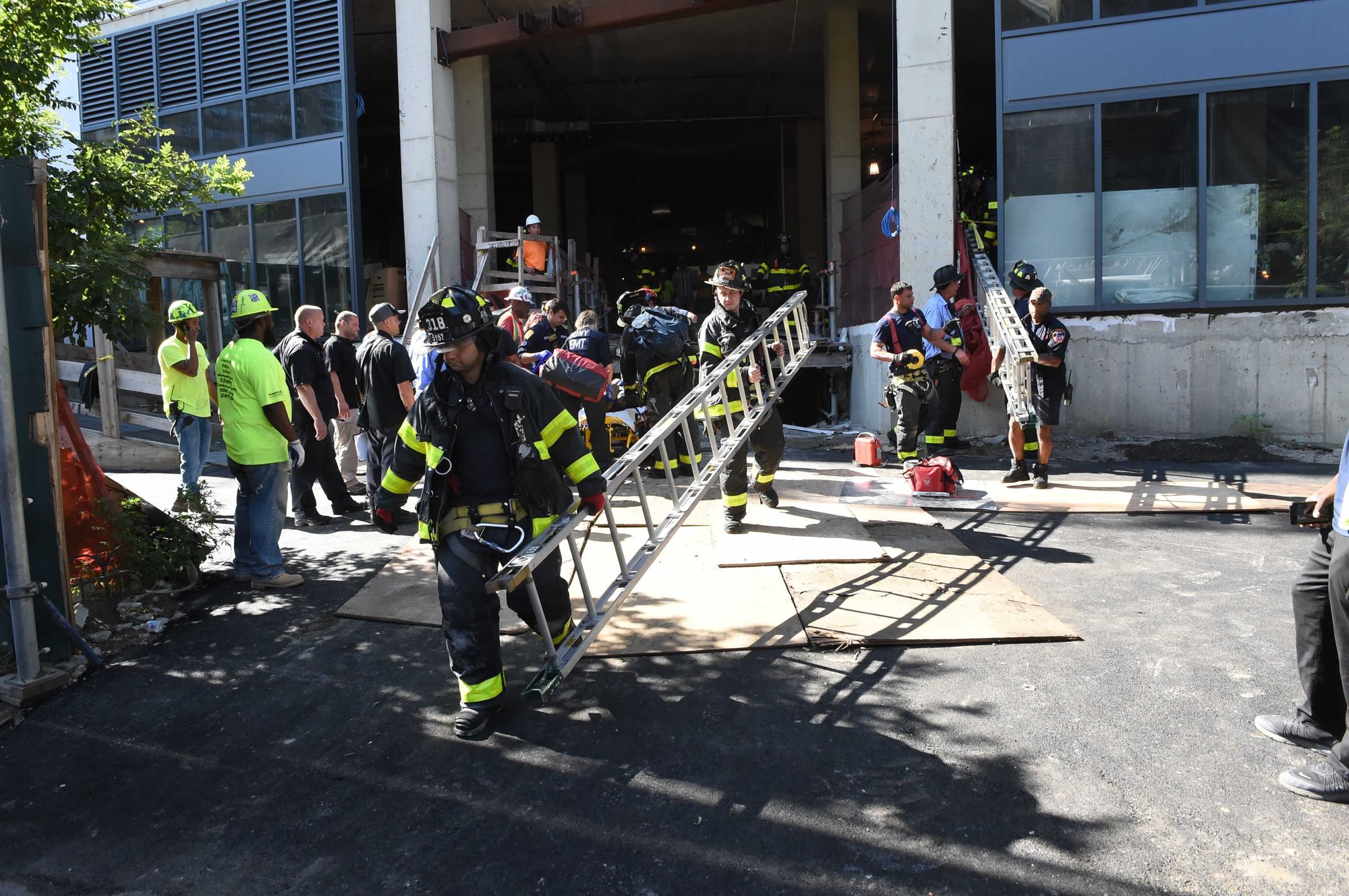 According to published reports, Catsimatidis also has big plans for the land on either side of the Ocean Dreams towers and more beachfront property just to the east, all of which he owns. One of those is supposed to be an 11-story market rate rental project. Ocean Dreams is Catsimatidis' fifth Brooklyn project in 10 years.
The development will feature valet service, a business center, a pool, a three-level parking garage for more than 300 cars, two roof terraces, two tenant lounges, a fitness center, and a children's playroom. A 24,000-square-foot terrace on the second-floor will offer a bocce court and a putting green. Also coming to the avenue will be a supermarket, a drug store, and a restaurant on the boardwalk.