Women on Harleys: Motorcycle Safety School is Empowering Women Through Bikes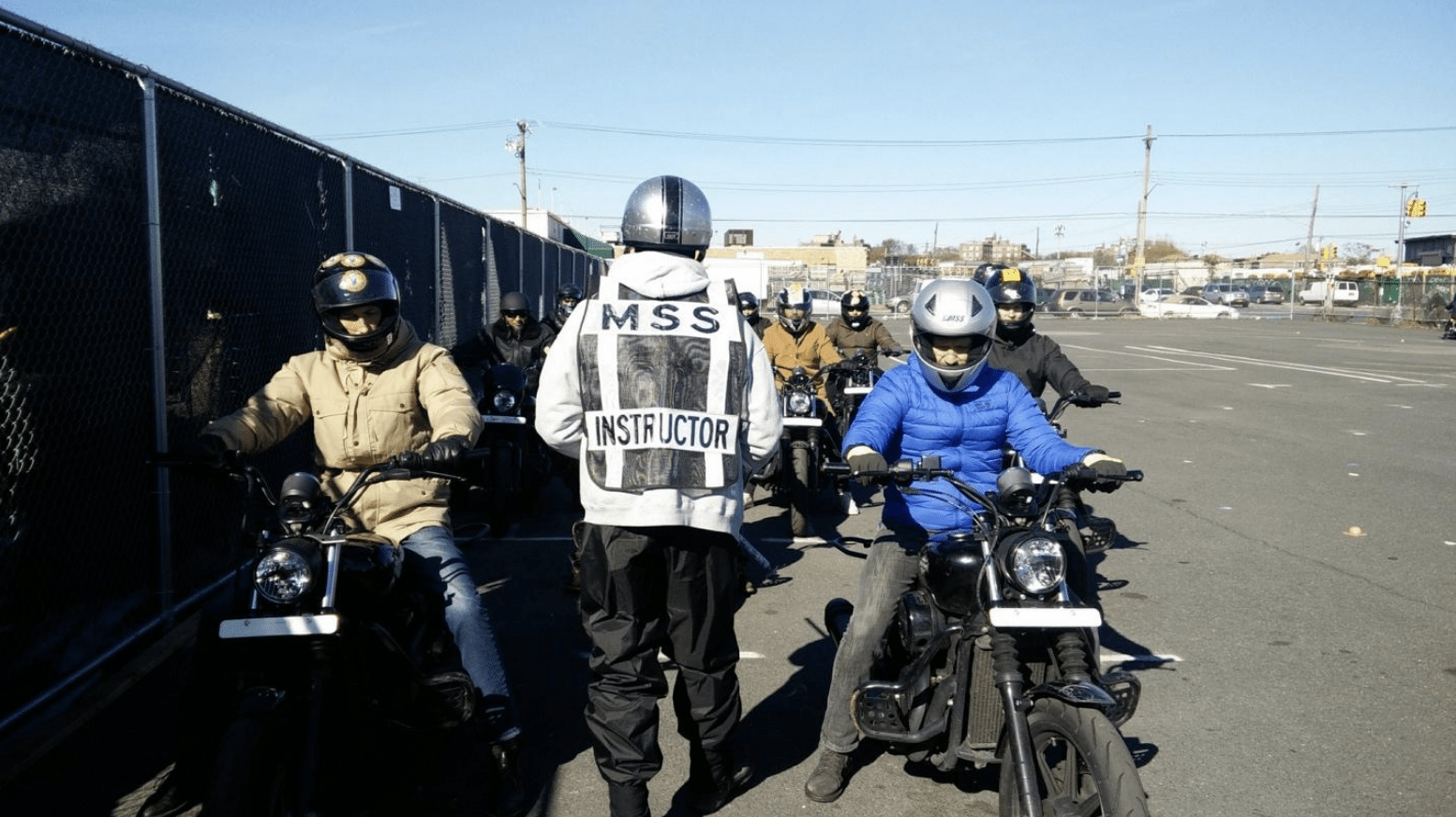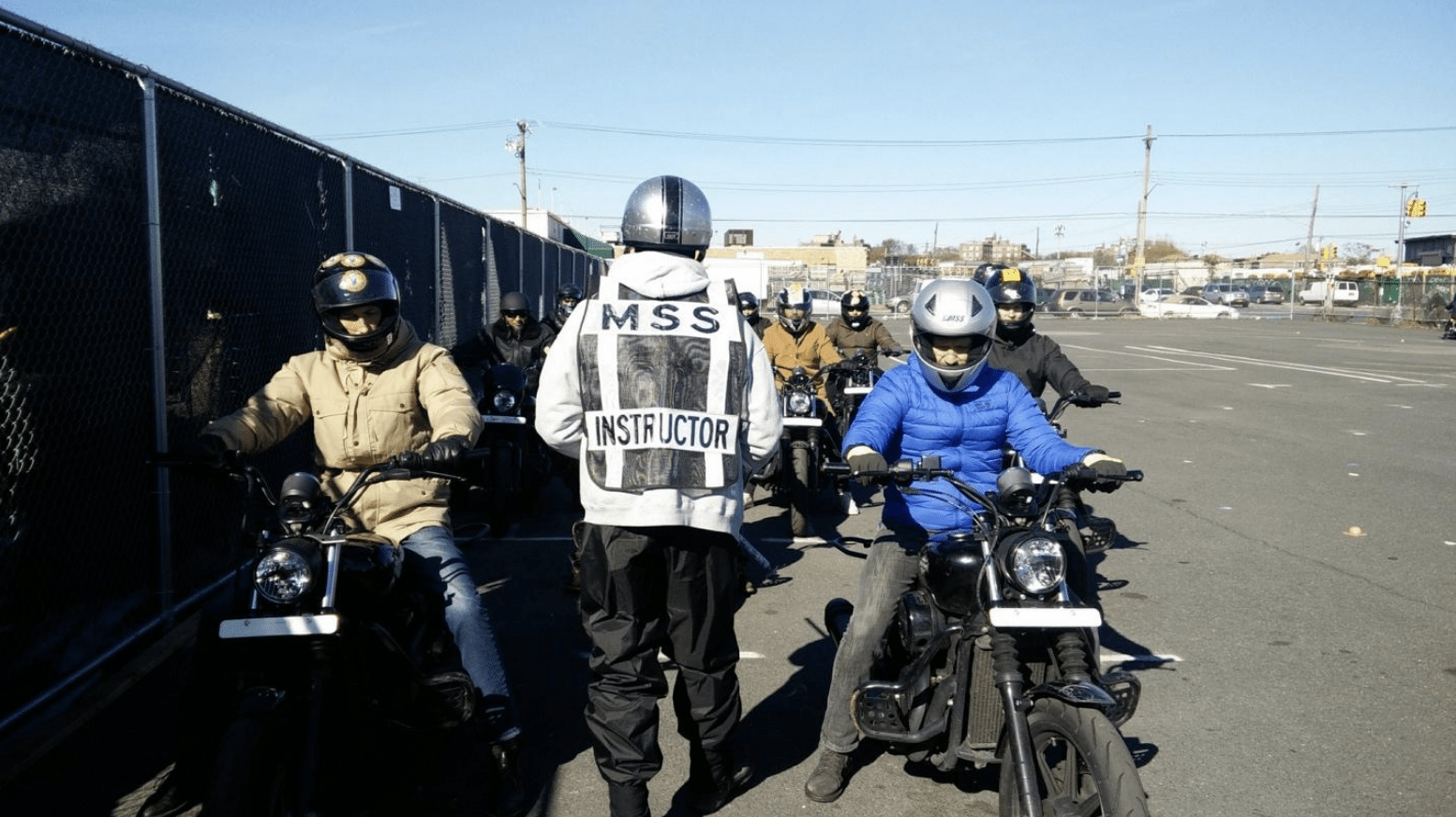 On a cold Saturday morning in East Brooklyn, Faisal Mustafa, 34, an instructor at the Motorcycle Safety School (MSS), is coaching a group of 12 people about the safety precautions before riding a heavy motorbike. He then leads them out to their parking lot and assigns a bike to each person. That marks the beginning of the group's first driving class at the MSS.
The Motorcycle Safety School is an initiative of Diane Howells, a resident of Brooklyn Heights, who started the school in 1999 after realizing the importance of road safety. She grew up in Vermont, learning how to drive alongside ice-cream moguls, Ben and Jerry. "When I started riding almost 20 years ago, there weren't any women and people used to say, 'Wow there's a girl on the bike.' It's still a novelty but it's become a lot more mainstream and accepted. You're not some rebel riding a motorcycle anymore," said Howells. Her main focus has been encouraging more women to take up these classes and learn to ride the heavy bikes.
According to Howells, the school has now expanded to seven sites across New York state with 60-70 employees and sees over 7,000 people learn driving every year.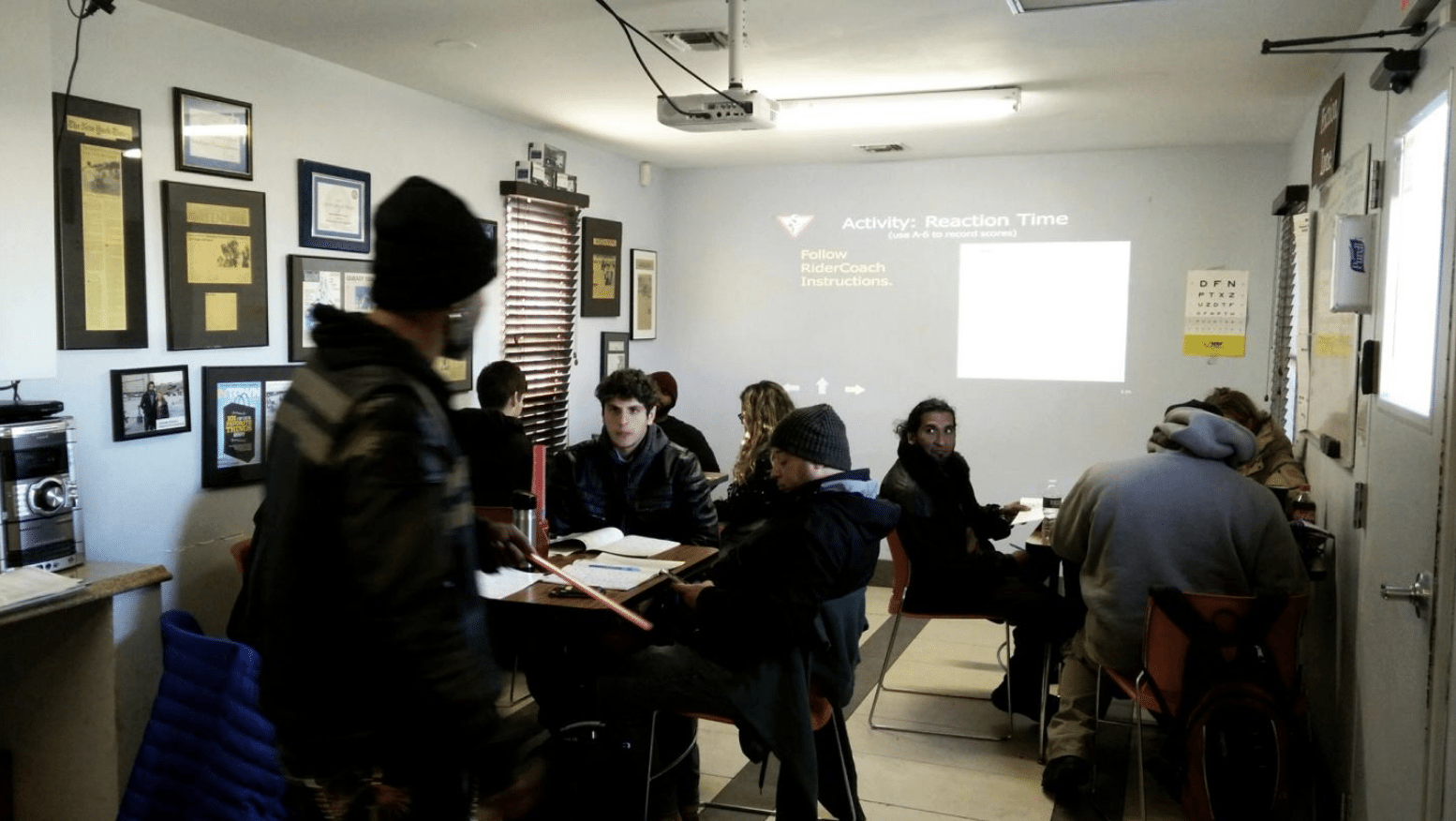 "When we started we were about 5% women and now we're up to 20% women. So it has definitely grown a lot with women and it has become a more accepted hobby," said Howells. The school now has annual only-women classes in the month of October which sees over 30 women come out and get their hands dirty with the bikes.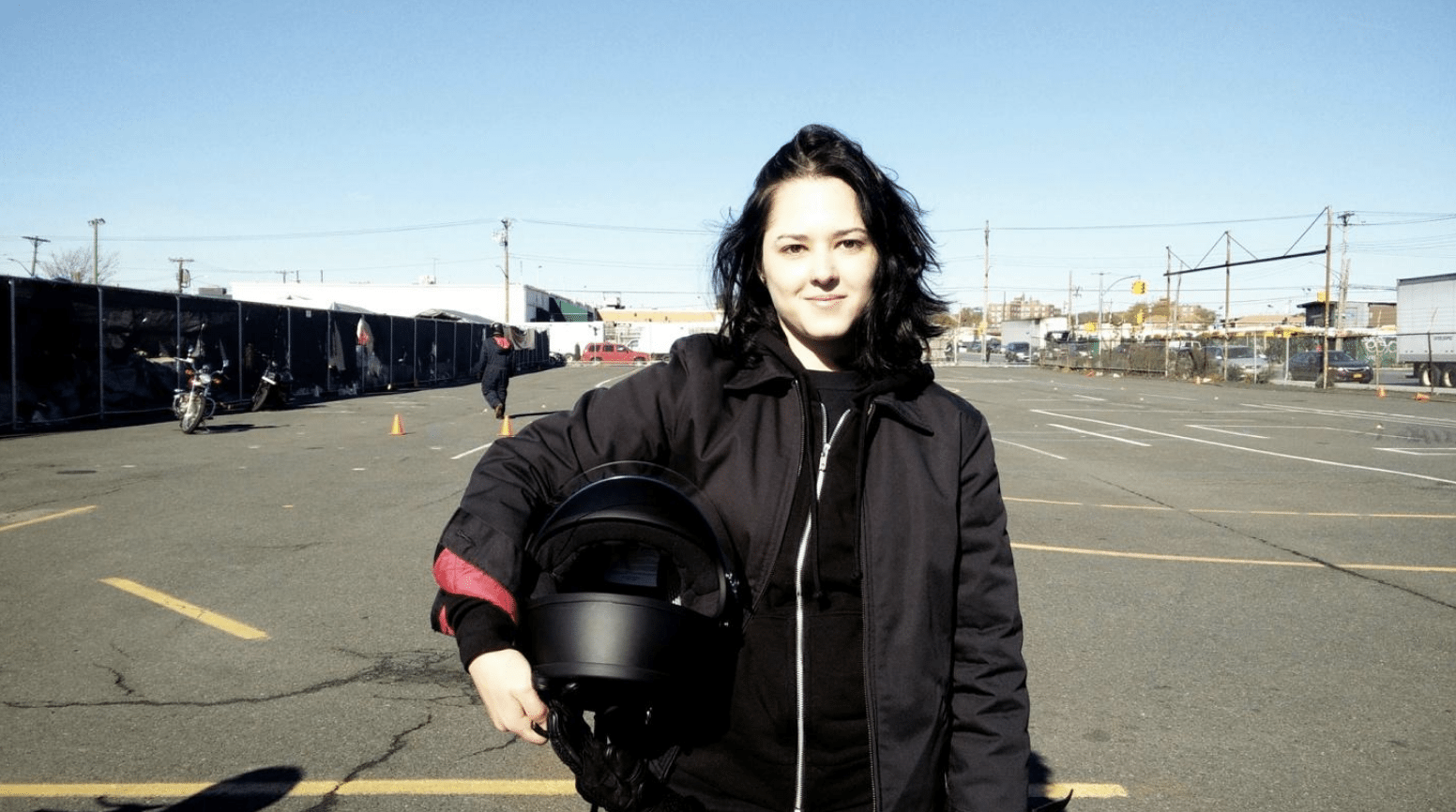 Part of the group on the weekend, are two female riders who signed up for their first two-hour introductory session. One of them Amanda Clarkin, 25, has had no experience riding a bike whatsoever. It's her first class and she plans on deciding if she finds a passion for the two-wheeled machines. "My mom has always had a Vespa and I've grown up riding that for the past couple of years. So I wanted to give real bikes a try and see if I like it," said Vicky Zico, 26, who also signed up. The bikes used at the MSS are mainly 250cc and 150cc Harley Davidson's.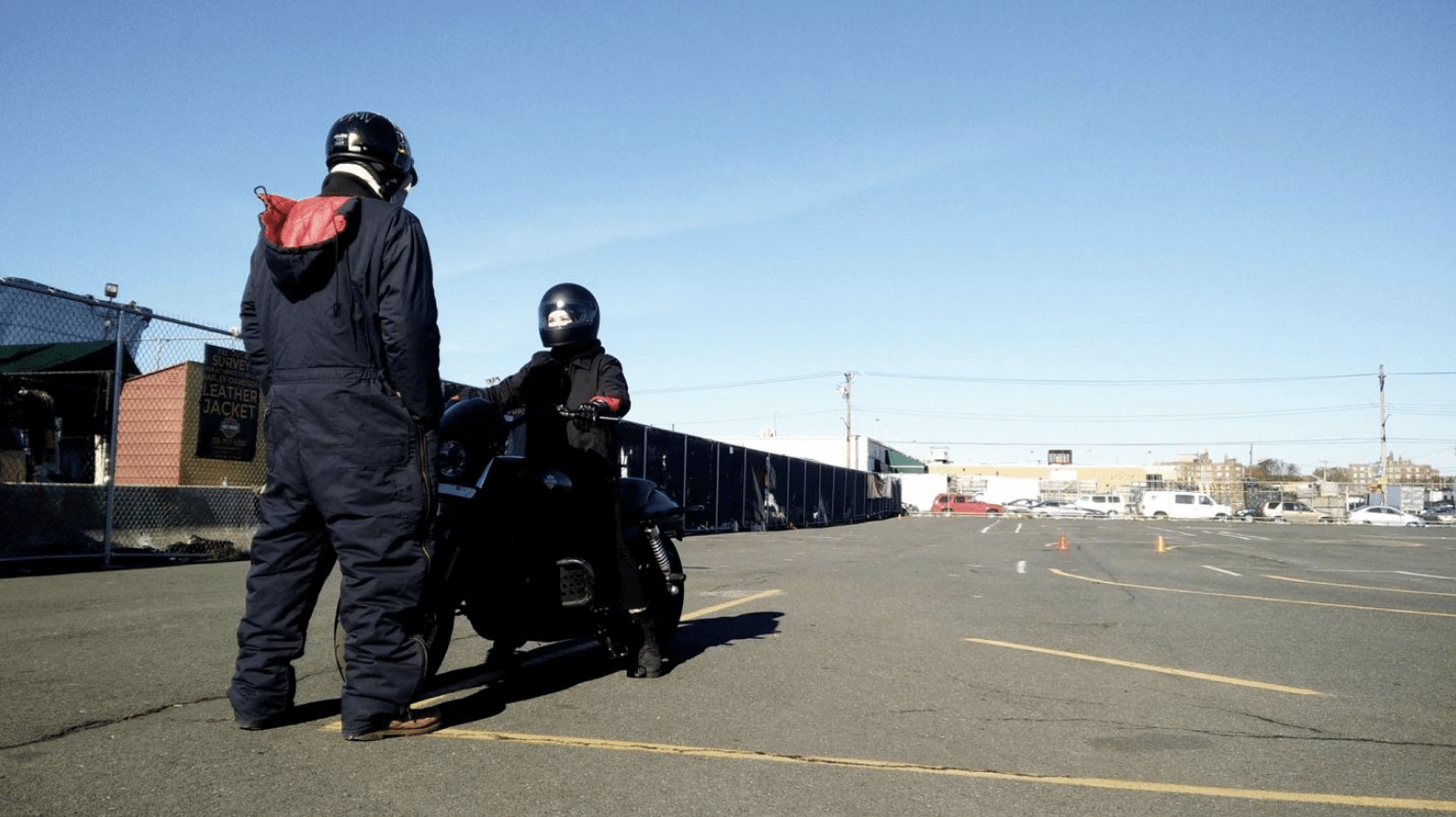 Andrew St. John, 35, who has been an instructor at the school for four years, goes really slow with the candidates about how to balance the weight of the machines between their legs. He teaches them about FINE-C, an acronym that translates to Fuel, Ignition, Neutral, Engine cut-off switch and Clutch. The MSS strongly emphasizes on these five steps before each rider actually starts driving their bike.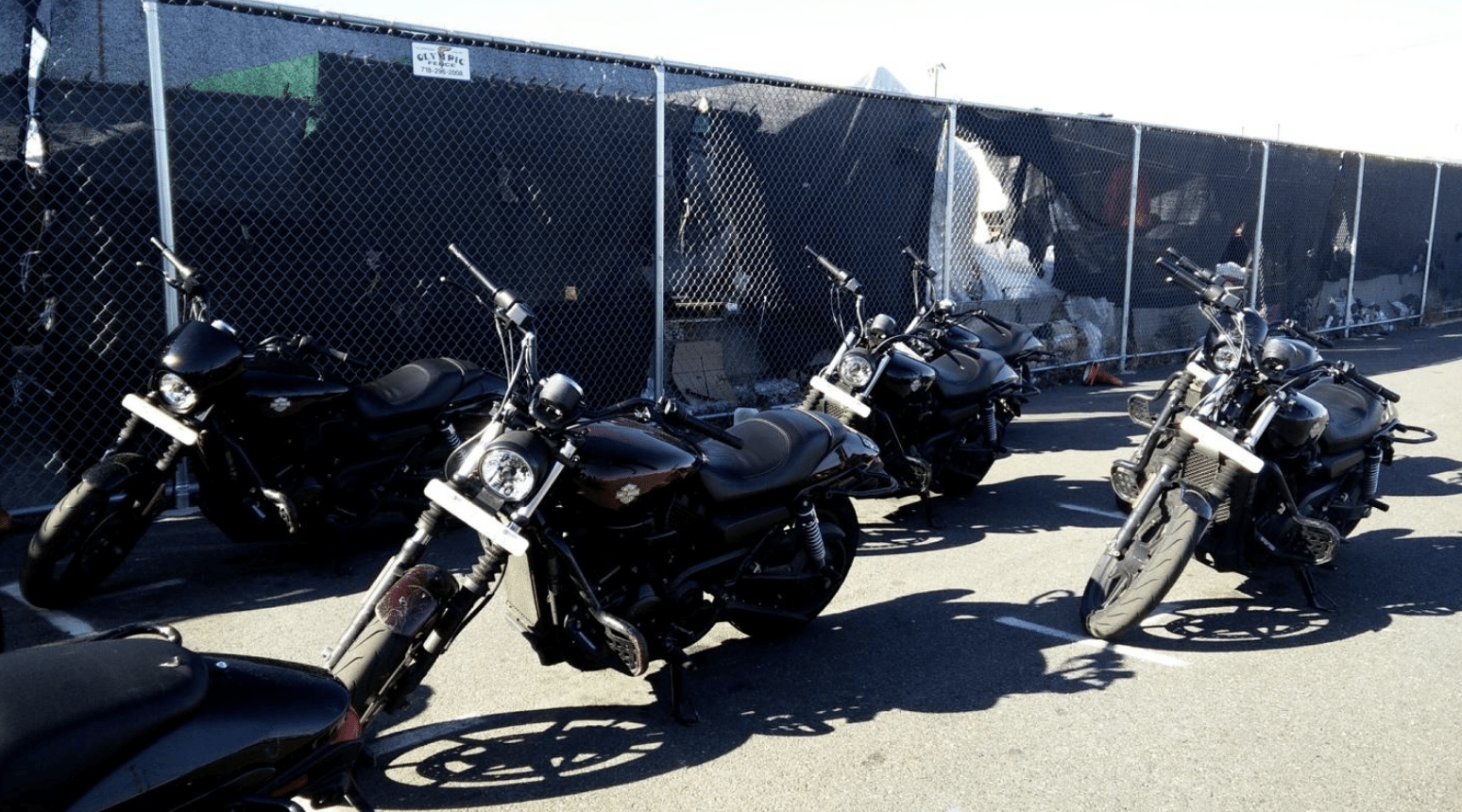 "I love that there is no bias, race, color or gender but only a style of riding that stands out in the biker community. Women don't just want to drive, but they want to conquer and overcome their fears and we love to help them get there," said St. John. He has clocked over 198,000 miles since he started biking and now highly encourages people who come out of their comfort zone to try out something new.