Woman Critically Injured After Car Slams Into Pole On Ocean Parkway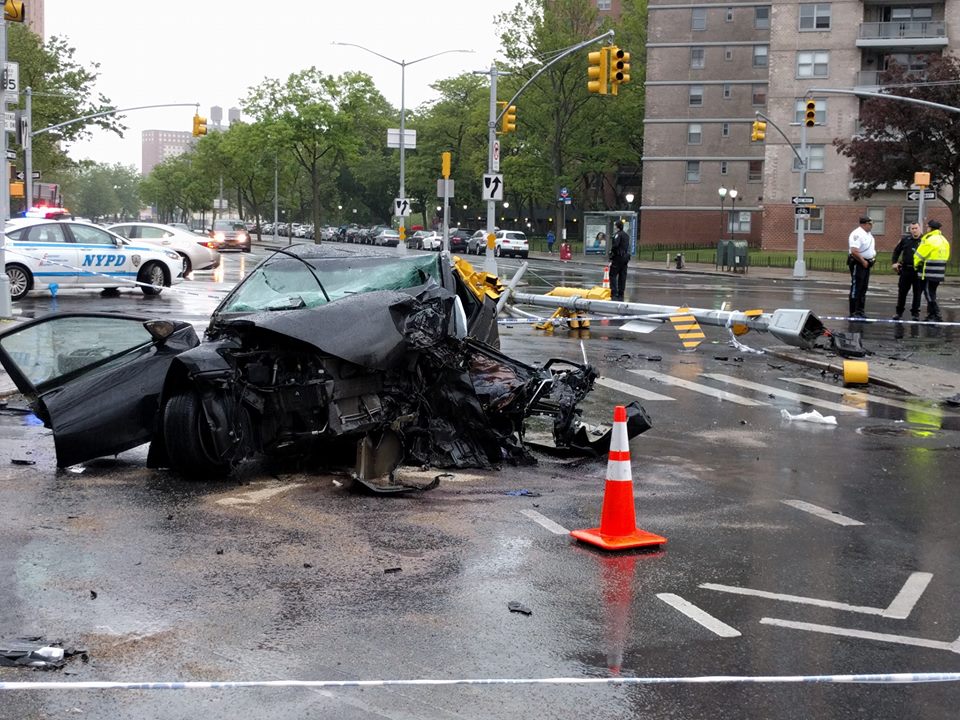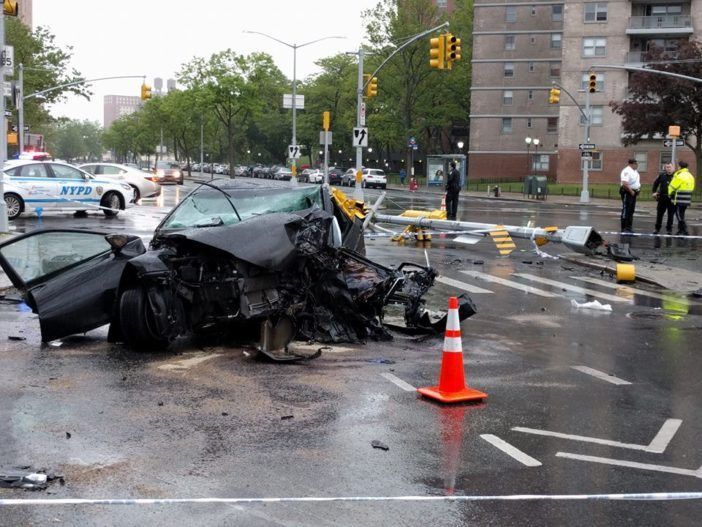 A woman is in critical condition after her car spun out of control on Ocean Parkway Tuesday and slammed into a utility pole, the Daily News reports.
The crash happened at 6am at the intersection with Neptune Avenue, officials say. A photograph taken at the scene shows the toppled utility pole laying across the street beside the mangled vehicle.
Authorities say the driver was rushed to Lutheran Hospital in critical condition. Her passenger was also hospitalized, but is stable, according to the FDNY.