Case Against Orthodox Community's Sex Abuse Whistleblower Collapses As Witness' Credibility Implodes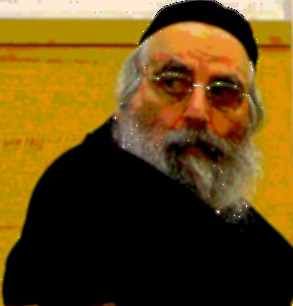 The saga of Sam Kellner, who once helped authorities convict prominent Hasidic Cantor Baruch Lebovits of sexually molesting his son and other children, took another bizarre turn. According to a report in the New York Times, the case against Kellner, who was charged with paying off a witness to falsely testify against Lebovits, has been dramatically weakened after the judge presiding over the case told the prosecution that their lead witness was no longer trustworthy.
Previously, we had reported that the case against Kellner was riddled with inconsistencies, a fact that whistle-blowers say demonstrates the heavy resistance facing those who defy the local Orthodox leadership. After Kellner had gone to the police and helped them identify other witnesses that would lead to Lebovits' conviction, a rabbi at his synagogue declared him a traitor and ordered community members to shun him. In the aftermath, Kellner's son was barred from all local yeshivas and Kellner's business was driven to closure. Kellner also became worried that he would be unable to find his son a wife.
The case against Lebovits was eventually overturned when a secret recording appeared to capture Kellner attempting to extort $400,000 from Lebovits's son. According to the Times, the translation of the tape, which was not in English, was described as "ambiguous," depicting Kellner as a "tortured father trying to find justice." Lebovits was also set free by grand jury testimony from a witness who claimed that he was paid $10,000 by Kellner to falsely testify that Lebovits had sexually abused him.
As a result, Kellner was charged with extortion and bribery, but the trial against him took another dramatic reversal when the prosecution's key witness in the bribery charge was declared untrustworthy by the judge:
In State Supreme Court in Brooklyn on Monday, prosecutors told the judge, Ann M. Donnelly, that they learned a couple of weeks ago that their witness had made the accusations against Mr. Kellner after accepting financial assistance from Mr. Lebovits's supporters. That money went to paying for his lawyer; his travel to and from Israel, where he is a student; his apartment; and his school fees.
The judge delayed the trial until July 29 to give prosecutors time to investigate the witness, who previously had said Mr. Lebovits had raped him. A lawyer for Mr. Kellner, Niall MacGiollabhui, said after the hearing that he approached Mr. Hynes's office months ago with evidence that supporters of Mr. Lebovits were manipulating the accuser.
According to Kellner's lawyer, Niall MacGiollabhui, evidence against the prosecution's star witness was only examined two weeks before the trial started. The Times laid out the complicated political relationship between Hynes and the Orthodox community:
Strong criticism of his handling of sexual abuse cases in the Orthodox Jewish community is not new. Initially he was accused of being reluctant to pursue such cases because of pressure from Orthodox leaders. But after he began an effort to crack down on abuse, he was criticized for refusing to release the names of those charged with abusing children.
The problems with the cases against Mr. Lebovits and Mr. Kellner have raised new concerns. Among them is why separate units of the office pursued cases that were directly at odds with each other: the sex crimes bureau prosecuting Mr. Lebovits and the rackets division prosecuting Mr. Kellner. Both relied on a witness who court records show was addicted to drugs.
The Times also noted how the lawyer for Lebovits, Arthur Aidala, was a major contributor to the Hynes campaign and may have had undue influence in the District Attorney's decision to go after Kellner:
Mr. Aidala, who used to work in the office, had brought the allegations against Mr. Kellner directly to the chief of the district attorney's rackets division, Michael F. Vecchione. Mr. Aidala turned over an audio recording of a conversation that he said showed Mr. Kellner trying to extort money from Mr. Lebovits's son, according to discovery material in the case. A translation of the conversation issued by the prosecutor's office is ambiguous.
Mr. Aidala, who is a campaign contributor to Mr. Hynes and the vice president of Mr. Hynes's nonprofit foundation, has boasted to prosecutors about his access to and influence with Mr. Hynes and Mr. Vecchione, according to a law enforcement official with knowledge of the case. He requested anonymity because he was not authorized to speak to the press.