Winter Wonderland in Kensington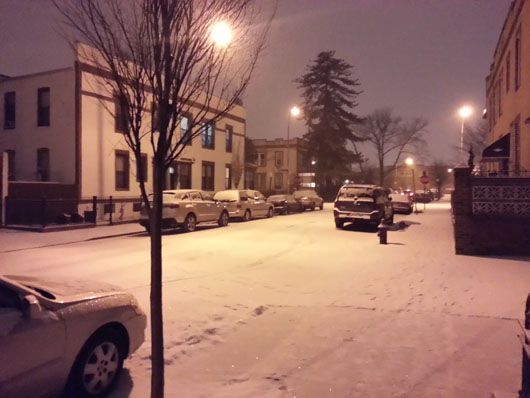 Louisa Street at Chester Ave gets a fresh coat of snow tonight for this year's first "Winter Wonderland" experience.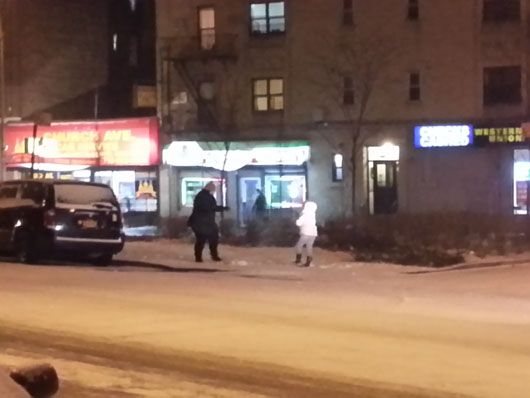 Two shadowy figures take advantage of the fresh snow to play at the Green Triangle at Church Ave and 35th St.
Take a photo in the neighborhood lately? Send it to editor@kensingtonbk.com and we'll post it on the blog.