Windsor Terrace Key Food Could Open In May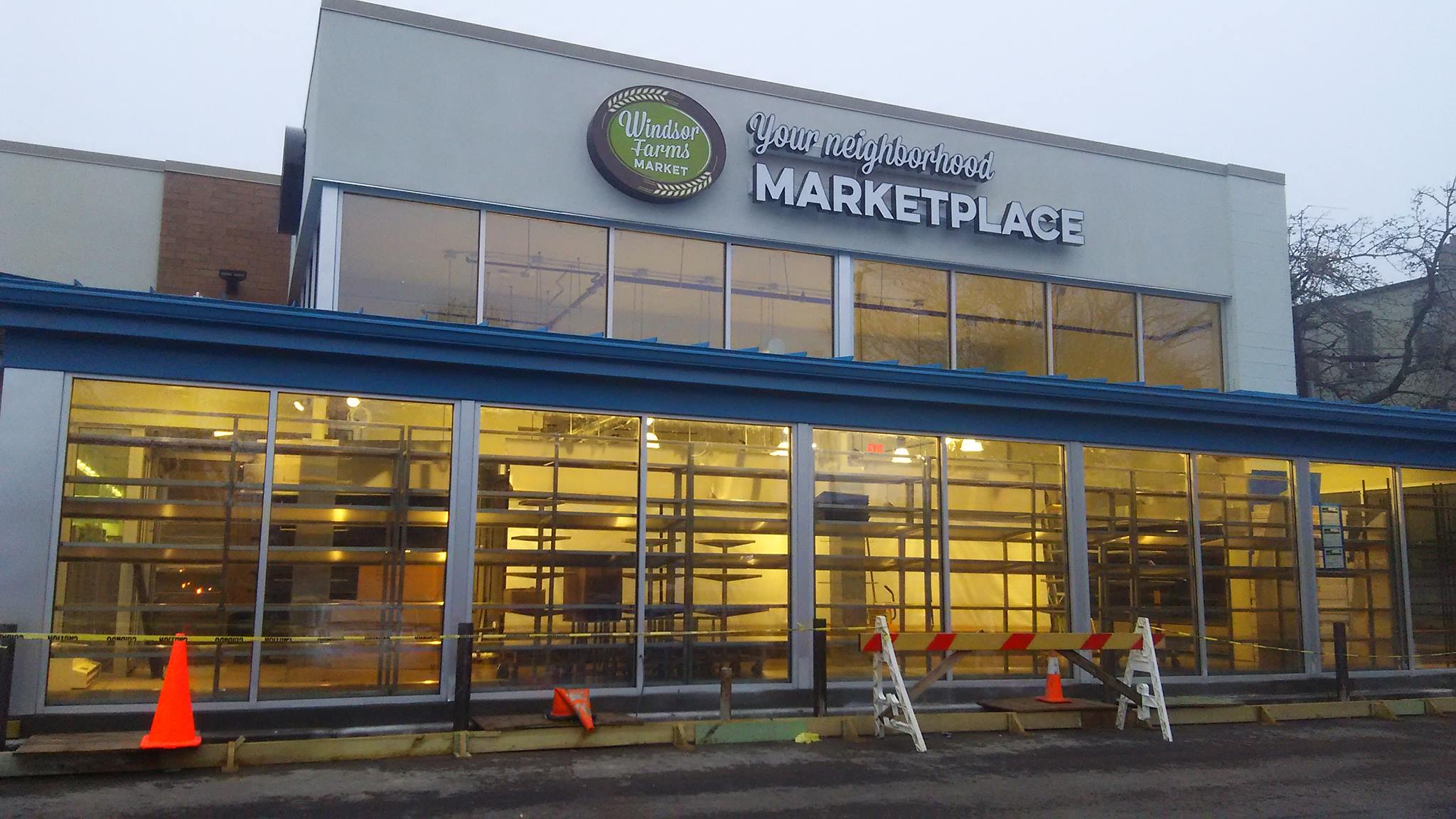 It's actually happening!
About eight months after the Key Food at 589 Prospect Avenue, by 11th Avenue, was expected to debut last October, the new grocery store is slated to likely celebrate its grand opening in May, the shop said on its Facebook page.
The Key Food store will operate under the name Windsor Farms Market, and the new business just posted photos of the progress at the site — where it looks like things are really coming together. According to the Facebook page, the grocery shop will offer a seafood department, an organic frozen foods section, organic produce, a deli with prepared foods and rotisserie chicken, a bakery, and more.
The Key Food, which will be located next to the Walgreens that opened last October at 589 Prospect Avenue, replaces another Key Food that unexpectedly closed in 2012. Neighbors were outraged over the closure, and the fact that the property owner signed a long-term lease with Walgreens, with area residents saying out that it "left our neighborhood without any good options for fresh food and forced residents, many of whom are elderly or without cars, to travel to get their groceries."
Originally, when neighbors had advocated for the Walgreens to make room in its building for a grocery store, company representatives had told them no. However, following a massive push by neighbors and area elected officials, including the collection of more than 5,000 signature to boycott Walgreens, the national chain agreed to share the building with a Key Food.
Additionally, the Key Food closure prompted neighbors to organize and start the Windsor Terrace Food Co-op, which recently opened at 825 Caton Avenue and has already garnered hundreds of members who say it's now the go-to place for produce in the area.
What do you think of the new Key Food? Are you planning on shopping there, or are you going to stick to somewhere else?