Windjammer Jams In The Wind No More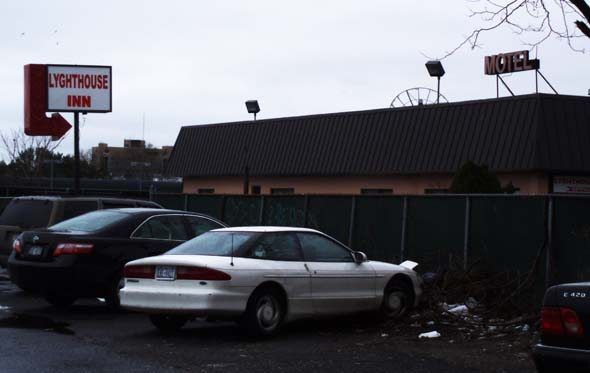 Ladies and gentlemen, the end of an era has arrived. Windjammer Motor Inn has perished, and in its place stands… uh… Lyghthouse Inn (3206 Emmons Avenue). Yeah, that's a "Y". We don't get it either.
(Actually, after looking through our archives we remembered the owner's name is Terrence Lyght. Get it?!)
According to the clerks at the Comfort Inn next door, Windjammer made the change just last week. They couldn't tell me why, and I wasn't willing to go into Lyghthouse to ask; I have severe allergic reactions to gonorrhea and desperation.
As one observer put it, "It's really the youth who will miss out. 'I lost my virginity at the Lyghthouse' just doesn't sound the same."
Requiescat in pace, Windjammer. You will be missed.
Anyone have memories to share?