Tables of Contents – Williamsburg Restaurant Teams Up With Brooklyn Book Festival For A Culinary Reading Event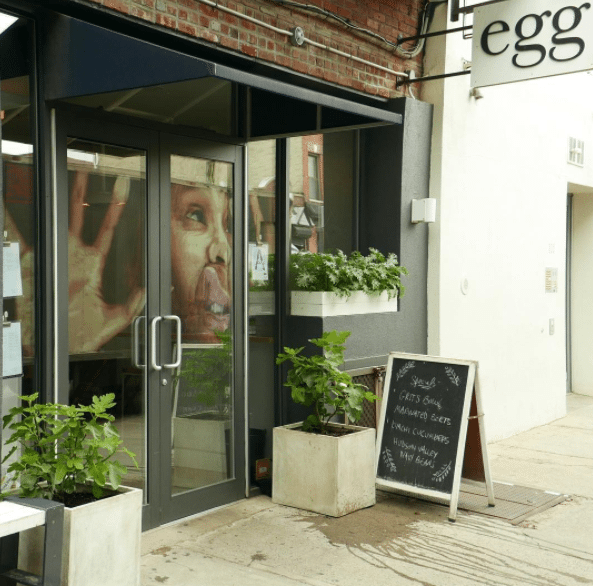 WILLIAMSBURG – Working away in the kitchen of his restaurant, Egg, most weekends, Chef Evan Hanczor has never made it to the Brooklyn Book Festival.
But this year, a taste of the event is coming to him: next Wednesday, September 13, Egg is hosting another of its Tables of Contents culinary reading series, this time in conjunction with the Brooklyn Book festival.
The event will feature three Brooklyn-based writers—Angelica Baker, Will Chancellor, James Hannaham—and three culinary creations inspired by their works, said Hanczor.
The event got its start five years ago, when a writer friend of Hanczor needed a place to hold a reading. Since Egg is a breakfast/lunch restaurant, the space would be open in the evening—and the chef could cook up a treat for their guests.
A literary dinner series was born, creating 5-course tasting menus inspired by classic literature, like The Sun Also Rises. Those events occur about twice a year, said Hanczor.
For the last year and a half, Tables of Contents has had bite-sized readings monthly. Free to attend—though a $5 donation is suggested—there's beer and wine for sale, delicious bites to try, and exciting new reading to hear.
Check out a recent video profiling the event below:
To attend next week's reading, visit their page on Eventbrite—but sign up quick, as capacity is 45 guests!