Will Prospect Park Lake Cleanup Prompt Sheepshead Bay Effort?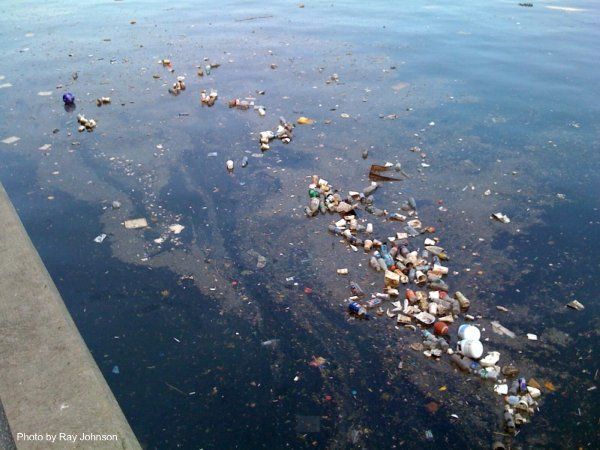 The Brownstoner tells us that in honor of the International Coastal Cleanup Day, one Brooklyn resident is raising money and organizing volunteers to help the Prospect Park Lake cleanup effort.
After having seen a tremendous amount of debris in the  lake during an electric boat tour and having sensed a threat to the delicate ecostructure of the lake in her own backyard, Tami decided that it was time to get involved.
We would like to congratulate her in her efforts to call attention to Brooklyn's dirty waters — because, although Prospect Park Lake is not coastal or ocean, Tami and her 19 (and maybe, more) volunteers will do the cleanup on September 19. Check out the chronicling of her efforts on ioby (acronym for "in our backyards") and on Facebook.
Here, in Sheepshead Bay, our coastal, stagnant bay waters are in desperate need of a Tami. Just take a look at the picture above. That's just one instance of debris floating in the bay.
There's almost a whole month to get something going and, of course, we know that Sheepshead Bay's problems are way too big to be tackled in one day. For that matter, international coasts are large enough that there can be an entire year set aside to clean up. Still, even just one day where we can call attention to Sheepshead Bay's cleanup is a welcome one, and even if a topical cleanup is done for cosmetic purposes, our stroll could be more pleasurable.
Will a Sheepshead Bay Tami step up? Or, will we be satisfied with garbage afloat in our own backwaters?