Why Is It Always The Nice Cars?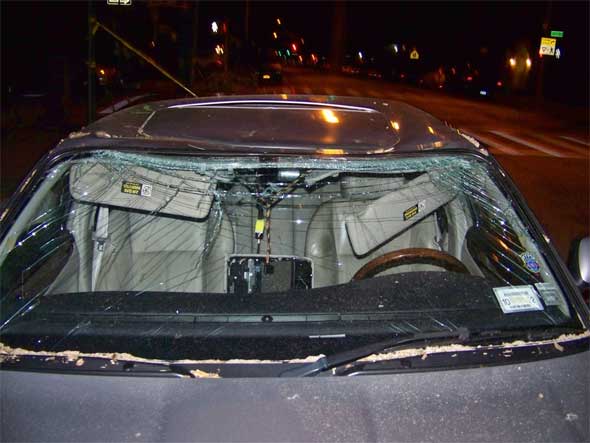 Another tree went down yesterday morning on Avenue V and East 13th Street. The branches did damage to the roof and the front window of the car and blocked eastbound traffic until mid-afternoon. Neighbors said that about a week and a half ago another large tree limb fell on the north side of Avenue V. Our tipsters noted that the tree was not healthy and suffered from rot, not to mention the city had carved the branches to make room for power lines.
It's not the first time this has happened… of course.
Thanks to nolastname and Lisanne for the tip and photos.