Whole Foods Will Have A Rooftop Bar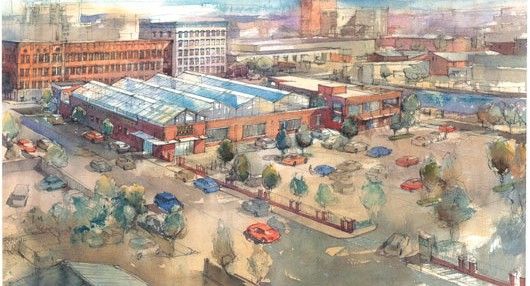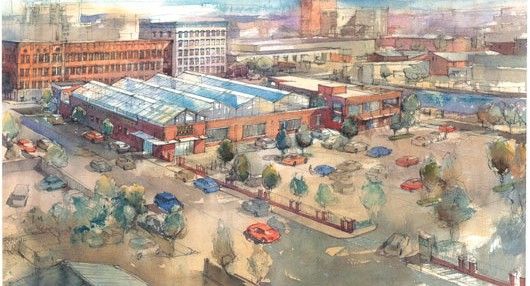 As the Gowanus Whole Foods on 3rd Avenue and 3rd Street gets closer to its anticipated December opening, word comes that there will be a rooftop bar where you'll be able to drink local beers and eat dishes featuring locally-manufactured items.
According to Eater, the space will be known as The Roof, and will have 16 beers on tap, plus cans and bottles. DNAinfo notes that a menu that "will likely include burgers, shared plates, sides, and baked goods, with vegetarian and vegan options" will include New York cheeses, jams from Anarchy in a Jar, pickles from Brooklyn Brine, and bacon from Brooklyn Cured.
Also up on the roof will be a 20,000-square-foot greenhouse, where they'll grow produce to sell at this location and others. Meanwhile, inside you'll find exclusive desserts — banana cream pie, coconut cream pie, and ricotta cheesecake — from the guys behind Frankies Spuntino.
It's all sounding pretty intriguing — and perhaps could create more of a draw to the growing apartment buildings along 4th Avenue — but what do you guys think? Are you ready for it to open already, or it just a supermarket, and not that exciting?
Rendering via Whole Foods