Whole Foods to Open by Fall 2013, Will Repair Landmarked Building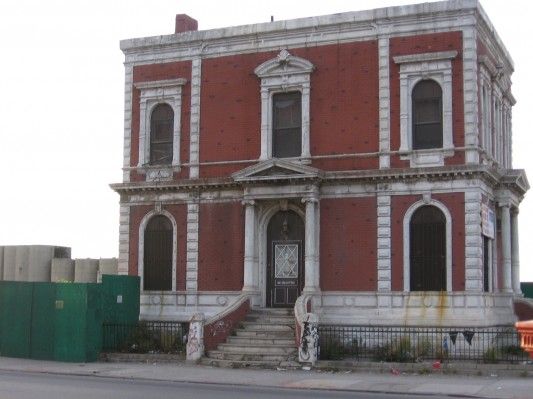 After many years, it looks like Whole Foods Market will finally open next year at 3rd Ave and 3rd St, and as a bonus, the company will repair the landmarked Long Island Coignet Stone Company Building that is located adjacent to the supermarket site.
A rep from Whole Foods issued an update to Community Board 6, which notes that the brownfield cleanup has finally received a certificate of completion from the NYS Department of Environmental Conservation, that demolition to remaining structures on the site has finished, and that site prep is now underway. The foundation should go in later this fall, and you'll start seeing steel framing at the beginning of next year.
Expect hiring to begin next summer – Whole Food says it will "ensure that local residents have access to high-quality new employment opportunities." Once open, they'll feature a bunch of Brooklyn-made products.
As for the LI Coignet Stone Building, Whole Foods says its architects are working on drawings for the renovation of the façade, which will then need to be approved by New York landmarks officials.
"Once approved, we will be able to move forward on exterior repairs to the building in conjunction with the store's construction," they note. "As questions are frequently asked, it's important to note that while this building will be repaired and remain adjacent to our property, we do not actually own the building and it will not be utilized by Whole Foods Market."
Photo of the Long Island Coignet Building via HDC