Who Pays For News In Brooklyn?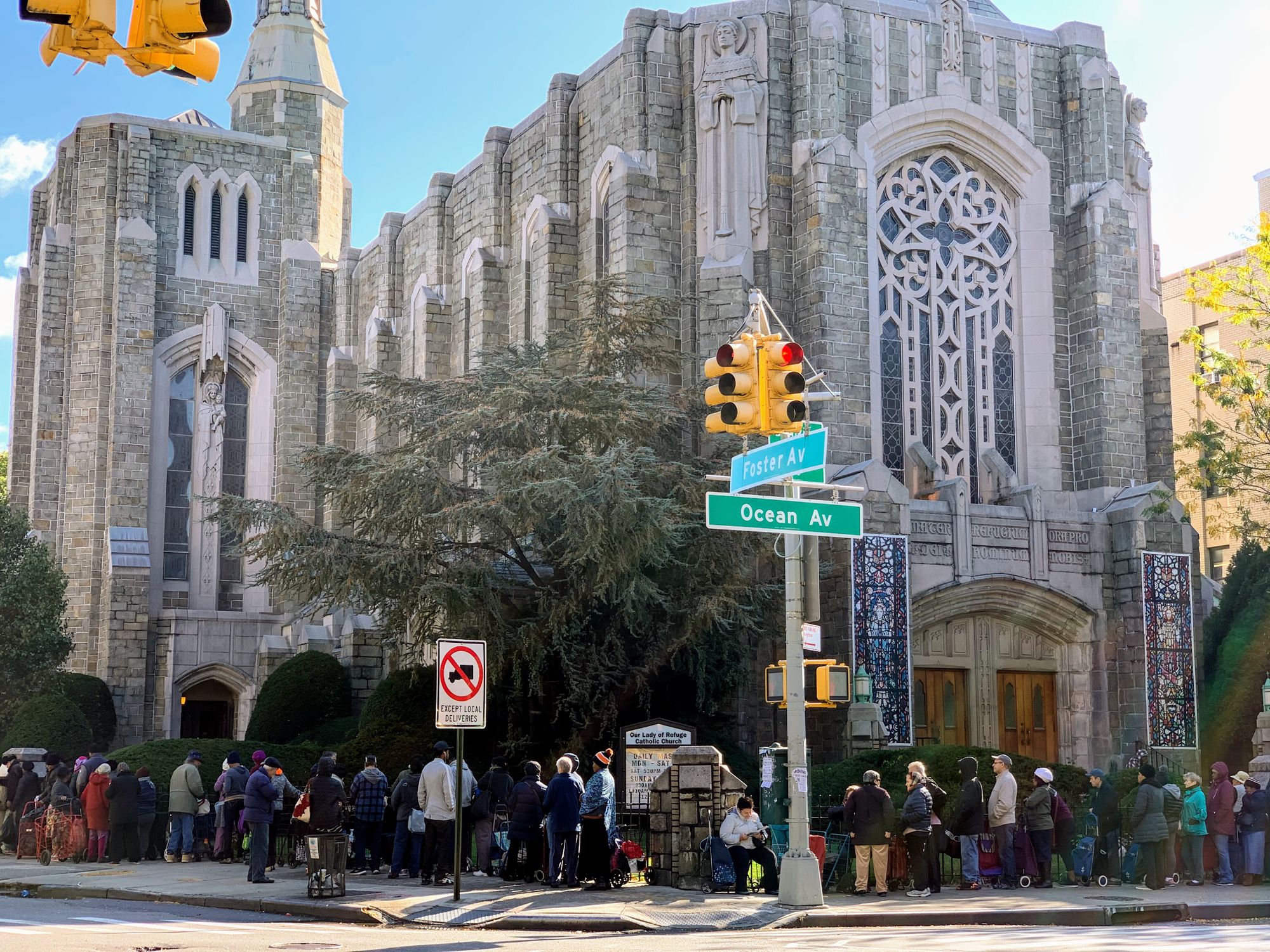 "School board and city council meetings are going uncovered. Overstretched reporters receive promising tips about stories but have no time to follow up," Julie Bosman wrote in the New York Times yesterday on the perilous state of local news.  Truth, and not just in some small town elsewhere in America, it applies to our city too, it applies to our work at Bklyner.
What worries me most about the current state of local news in Brooklyn is that we increasingly do not know what we are missing.
Brooklyn has the population to be the 4th largest city in America, and yet we only have a dozen or two reporters across all the outlets combined. There are three independent local news outlets in Brooklyn, Bklyner and two legacy papers, along with some local cable stations. We may all purport to cover all of Brooklyn, but in reality, all of us combined don't do it justice.
The Knight Foundation and Gallup did a poll recently that the NYT was referencing in that story above, to look at the perceptions of the state of local media – a collapsing industry despite the implications for American democracy that relies on the free press for checks and balances.
They found that folks love their local news outlets, but they don't really want to pay for news, and they don't think the government should subsidize news, but they do think everyone should have free access to news. Tall order.
So who pays for it in Brooklyn?
"Just one in five Americans have supported local news in the past year by subscribing to, donating to or purchasing a membership to a local news organization," Knight report says, the rest thinking, erroneously, that the industry can survive without their support.
So, maybe you subscribe to the New York Times, though they aren't covering day to day news in Brooklyn.  Maybe you pick up a copy of the Daily News and The Post, or the free Brooklyn Paper or The Brooklyn Daily Eagle (but I have ever only encountered it at the courthouse while on jury duty). Those are all legacy for-profit outlets. The first two lose millions each year, allegedly, and are essentially private charities, the latter are in the business of printing government-mandated legal notices – if they disappeared, I bet so would the papers. If you have cable, you are paying for NY1 and the like.
Maybe you subscribe to us – we are, somewhat surprisingly, funded only by our subscribers, our advertisers, and my credit card when there is not enough cash for payroll.
Everyone loves a free lunch. Except – while it may be "free to you," somebody always pays for it. With traditional sources like advertising and classifieds having gone the way of the dinosaurs in the last couple of decades, how is local news to make money to pay reporters?
This year we can add THE CITY to the citywide non-profit news outlets like WNYC/Gothamist, Chalkbeat, Streetsblog and Gotham Gazette. THE CITY raised millions and seems to have one dedicated reporter per borough, or so, in addition to some veteran beat reporters. They do great stories that have an impact – but have limited reach –  something new outlets struggle with, but it seems a particular challenge for non-profit news, with the focus on just the biggest impact.  It's also the mission of these nonprofits to focus pretty exclusively on tough accountability stories, which is a good thing – but there is more to local news and living in our communities that is worth writing about, rooting for and celebrating. If you write just about the crime, and not about the good things taking place in the community it is easy to distort reality. I want a bit of candy with my kale. I want balance.
Regardless of how a news outlet is funded, reporting is always affected by those paying the bills – be they big foundations, big corporations, eccentric billionaires or peculiarities of the legal system. I like the "thousands of small subscribers" approach because it keeps us accountable in the most direct way to our readers, and I wish we had a few thousand more subscribers ourselves. But that is on us – convincing folks like you that our work is worth paying for, something you cannot get elsewhere. Something that is worth doing.  Something that makes your life in your city better. It is hard when our stories get re-reported by other outlets without credit, for it gives the impression that others would have come across the story anyway. They may or they may not. We will not know.
Sure – by the Knight Foundation standards there is no news desert in Brooklyn, but having three truly local community news outlets with barely any reporters does not mean the coverage is comprehensive, or even competitive, and quality varies a lot – a product of time and resources available. How much quality, timely, original reporting is being created? And who, how many people read it?
Take for example local politics. We have 16 council members in Brooklyn, and there is no way right now that we or our competition or all of us together can do a semi-decent job of covering the local elections coming up in 2021. If last year's races are any indication of how many contestants per council seat to expect, then the numbers are daunting. We have 12 council seats in Brooklyn up for election due to term limits in 2021, and if each gets 10 candidates that will result in 120 races for office to cover just in Brooklyn.   Who will cover them, with the larger outlets inevitably focusing more on the citywide Mayoral and Comptroller races? It is likely a lot more money will be spent on political ads on social media and direct mail than will be spent by subscribers and advertisers on local news in the same period of time, and there are not enough reporters. Unless something changes drastically – there will not be enough reporters.
We all make assumptions and calculations – that someone else will cover this meeting or that. That someone else will do something. And then none of us do.
We don't know what we don't know until something bad happens and then it is often too late. So I will end on a local story.
Just this week, we did not have the resources to cover an important traffic safety meeting about Coney Island Avenue – something we and I in particular care and have written a lot about over the almost 12 years of covering the area. But – I was exhausted, and some of our advertisers were taking their sweet time to pay, and I had no extra money to hire someone to cover a meeting that would take hours to attend and report on. So we did not. And as far as I know – no news outlet did, though it was an important meeting.
In fact – we only had someone at 1/4 of the community meetings we wanted to cover this week. Community boards, police precincts, community education councils – places where decisions get made about land use, policing and school rezoning efforts.  Community groups and grassroots organizations, charity work by neighbors. You probably don't know they ever took place. And if we failed to cover your event – this is why.
We will keep reporting regardless of whether you subscribe or not – for as long as we can – because we care. But if you want us to be bigger and better – and if you have read this far you probably do care – please become a paying subscriber. (A $5/mo subscription will allow access for 5 devices in a household, and it is easy to cancel. For corporate/group subscriptions please email me at Liena@bklyner.com.) Or give someone a gift subscription for the holidays.
We cannot do it without you.  And neither can our competitors – don't like us, subscribe to them. Donate a few dollars to THE CITY and GOTHAMIST and CHALKBEAT and STREETSBLOG and GOTHAM GAZETTE – they all do their bit to paint a fuller and more complete picture of what's going on. Competition is good for everyone.
Just, please, do subscribe to your local news outlets.