Where To Watch March Madness Games In Park Slope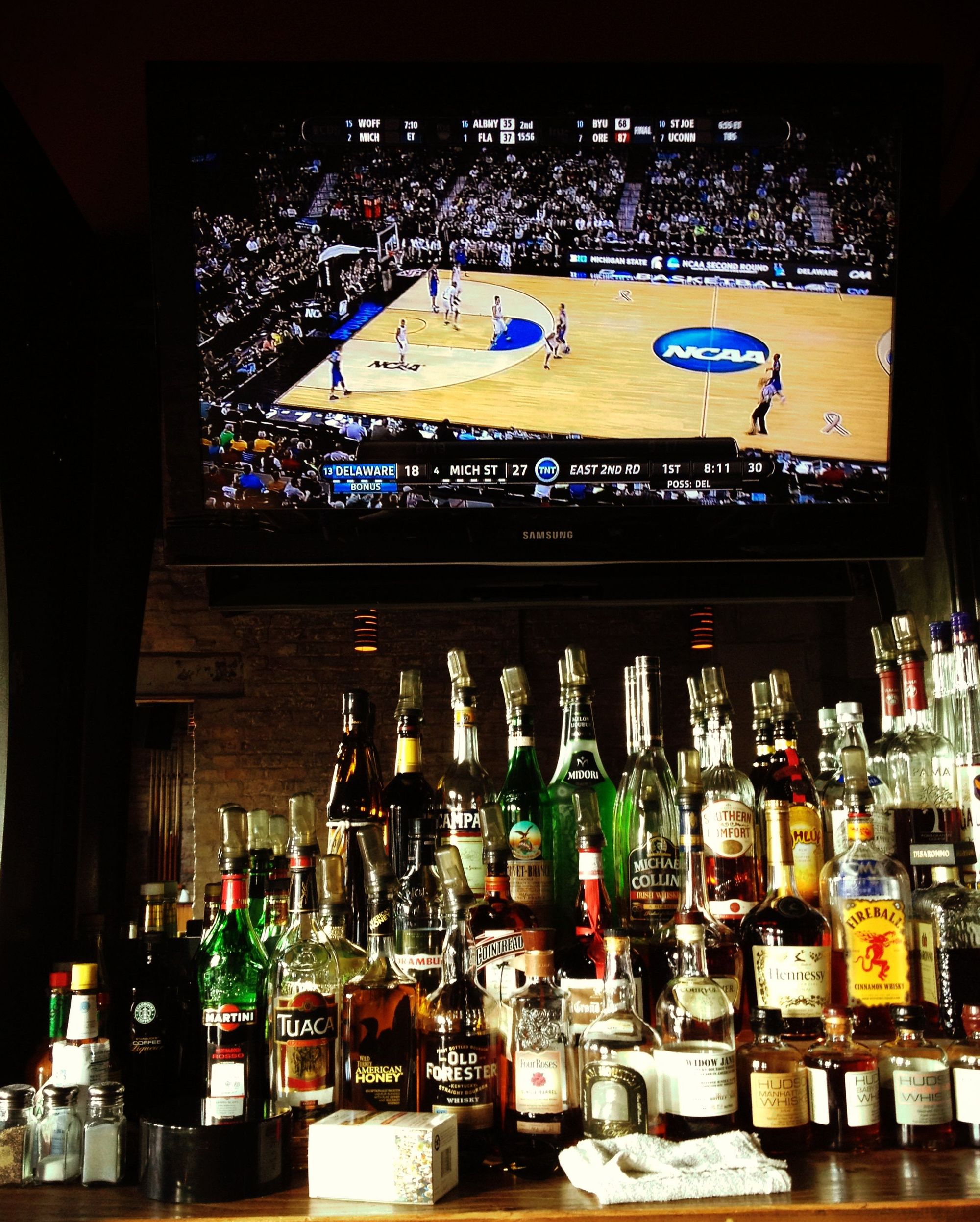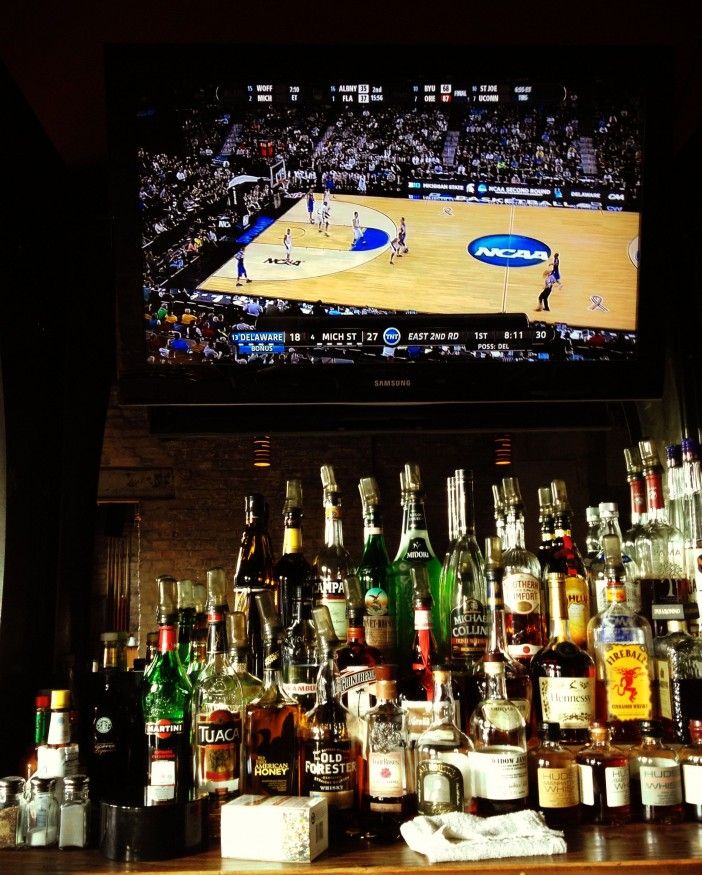 So you want to head out to watch some of the NCAA basketball tournament games, but you also still need to get some work done, because the first round of games are in the middle of the day? We've rounded up the spots in the neighborhood that are open early enough to catch some of the day games, but also have important things like free wifi and a food menu.
When we stopped by these bars for the first day of competition yesterday, all were pretty empty, so get out there and fill them up! Your brackets may already be busted, but that doesn't mean you can't squeeze in some fun this afternoon.

Most Food Options: Whole Foods Gowanus
214 3rd Street at 3rd Avenue
The Roof, their bar on the second floor, has three LCD screens — the main one had CBS and the speakers carried that as well (one person I spoke with who wasn't there to watch games said it was much louder than usual — maybe to help drown out a nearby storytime), the other two TVs both showed a game on the same secondary channel, TruTV — and they have a bonus of opening at 11am (but they close at 11pm, so you may not want to head there for later games).
There was a sign showing they will have some specials during the tournament, and they tweeted the same the day before, but none were available when we stopped by — still, there are plenty of beers on tap around $4, so it's not a bad deal. You can order food there, or, if you grab something from downstairs in the supermarket (we'd recommend Yuji Ramen), you can sit and eat it while watching, no need to buy anything in the bar area.
While we were there, just a handful of people were hanging out to watch the games, including one kid in a Syracuse sweatshirt who didn't stay to watch a heartbreaker where Ohio State was defeated by Dayton, who will meet the Orange next.
Wifi is free and really reliable, but limited to two hours. It's a great space for getting a bit of work done, wether you're also watching a game out of the corner of your eye or not.

Best For Bigtime Fans: Brooklyn Colony
274 4th Avenue
The bar, which replaced Garfield's a little while back, has a ton of screens, with the main ones set to CBS, with the sound playing that as well, and the others set to a couple different secondary channels.
There's a happy hour through the afternoon, and they've got food to eat as well (which is how disco fries happened — guys, they mix curly and regular fries here, why don't more places do that?).
Aside from me and a couple guys on their lunch break, the place was empty for the Syracuse/Western Michigan game, which wasn't much of a contest, and the more exciting Harvard/Cincinnati matchup. If you're looking for a spot to watch the evening games, this is a great bet, lots of seating with lots of angles on lots of games. They're opening earlier these days, around 11:30am, to fill a need for food in the area, so this is a good choice for earlier games as well.
They've got wifi, and though it might not be a space you'll head to for working regularly, it's certainly nice to have the option, and there are plenty of tables and corners where you can hole up and concentrate — just sit with your back to the screens.

Best For The Casual Fan: The Rock Shop
249 4th Avenue
Opening later than the others at 5pm but still open before the after-work crowd starts filing in, the upstairs of The Rock Shop is a choice spot to pull up a stool directly in front of the game of your choice. When we stopped in, it was just us and the staff, who are watching and rooting along as they check their own brackets.
While we were there, they had the best game, where Albany gave the top-ranked Florida a run for their money which was airing on TBS, on the main screens and with audio, with the secondary games on the other screens.
They've got a menu that includes wings and burgers, and you can grab a drink on the cheap during happy hour — and on Saturday, March 29 at 4pm they'll have $5 pints of Goose Island. This will be another good spot for games that start later, though if you're with a group that isn't completely invested in the action, it's easy enough to grab a board game and play that on the side, or pop out to the roof deck.
There's reliable wifi, which means you can type away if you need to for sure, and it's nice to enjoy the early evening in the warmer weather from the deck as you're wrapping up whatever you're working on, but you're probably not going to get a lot done here. Just close the computer, grab a pint, and enjoy the games.
Overtime
200 Fifth (200 5th Avenue) is always a great choice for enjoying games, plus it opens at 11am on Fridays and Sundays (4pm all other days). They're offering $25 Coors Lite super tubes, which are sort of like your table's own personal tiny keg.
The Gate (321 5th Avenue) opens at 3pm on weekdays (1pm on weekends) and will have its TVs trained to the games, plus they've got some $5 pint specials.
Pork Slope (247 5th Avenue) is showing the tournament and will have $3 Coors Light and Pork Slope Ale, $4 Molsons, and $10 pitchers of the same beers for all the games. They open at 5pm on weekdays, 11am on the weekend.