Where To Grab A Thanksgiving Meal Without All The Hassles Of Cooking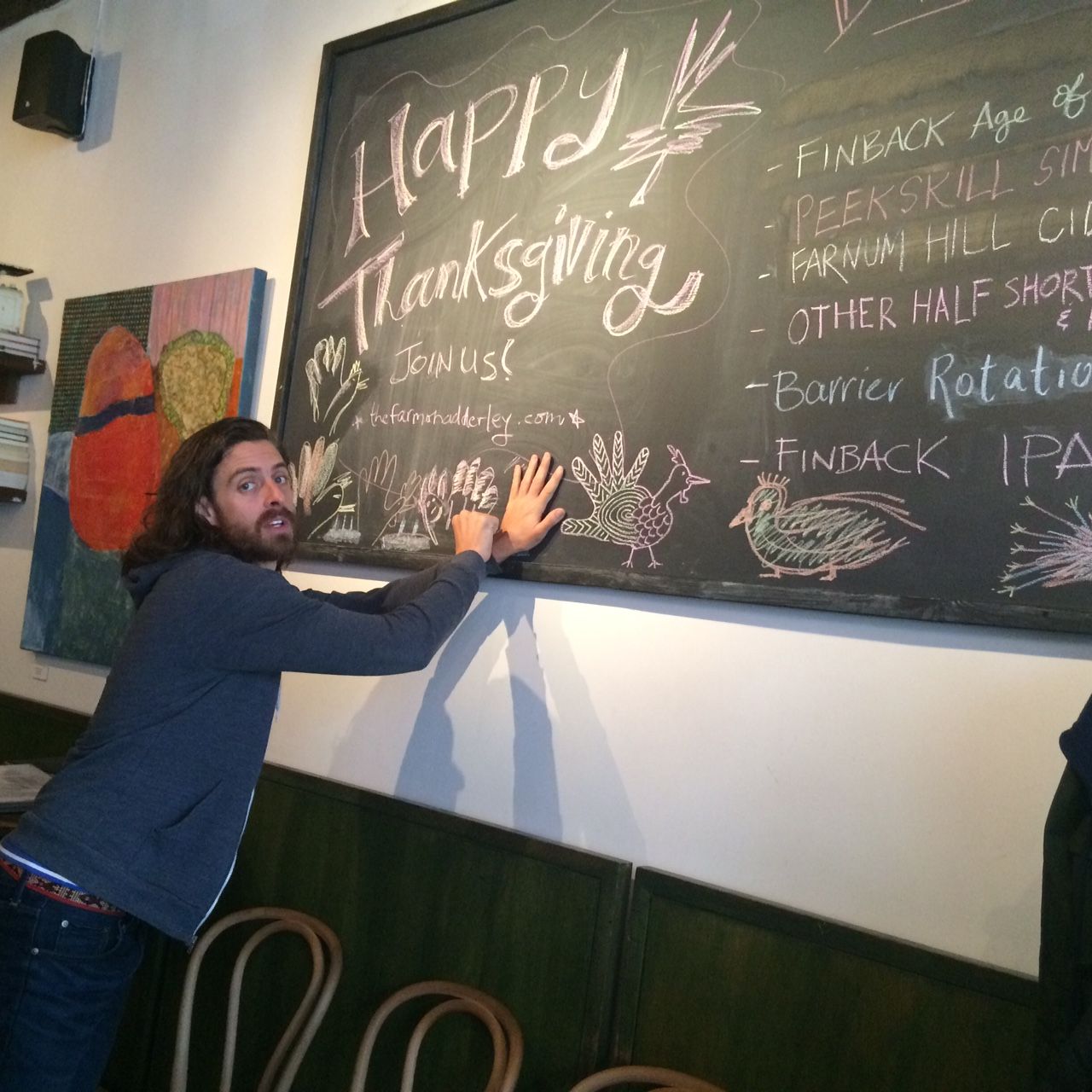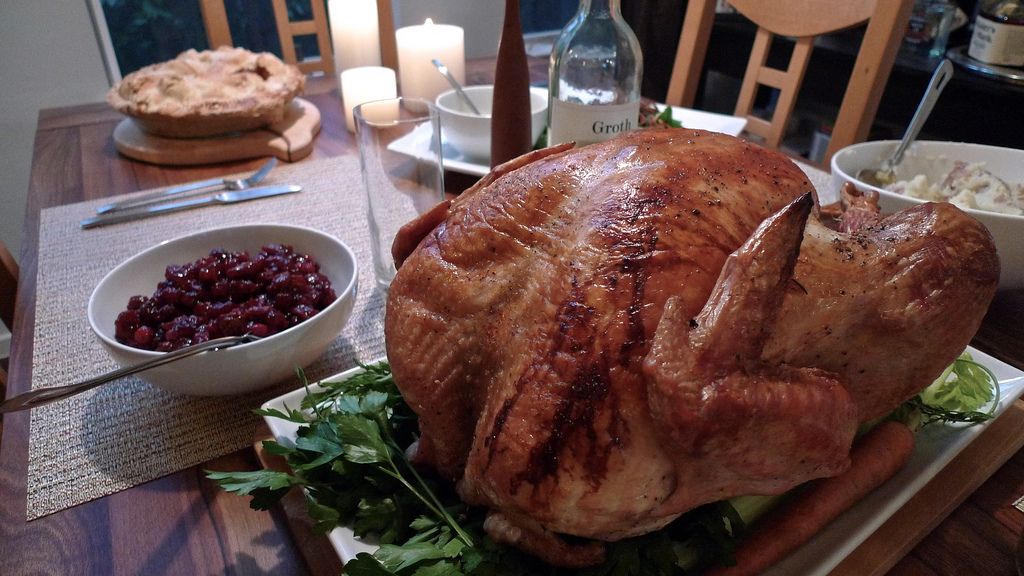 For those who fancy a restaurant feast this Thanksgiving, but don't want to spend the day in the kitchen, it's somewhat slim pickings in the neighborhood, as a number of local favorites will be closed for the day. But for Turkey Day diners who are determined not to cook, there are a handful of restaurants in Kensington and Ditmas Park that are planning to serve multicourse meals on the holiday.
Here's a roundup of restaurants serving full dinners on Thursday, November 26 (and be sure to place reservations ahead, because this is a busy holiday for the few restaurants that will be open):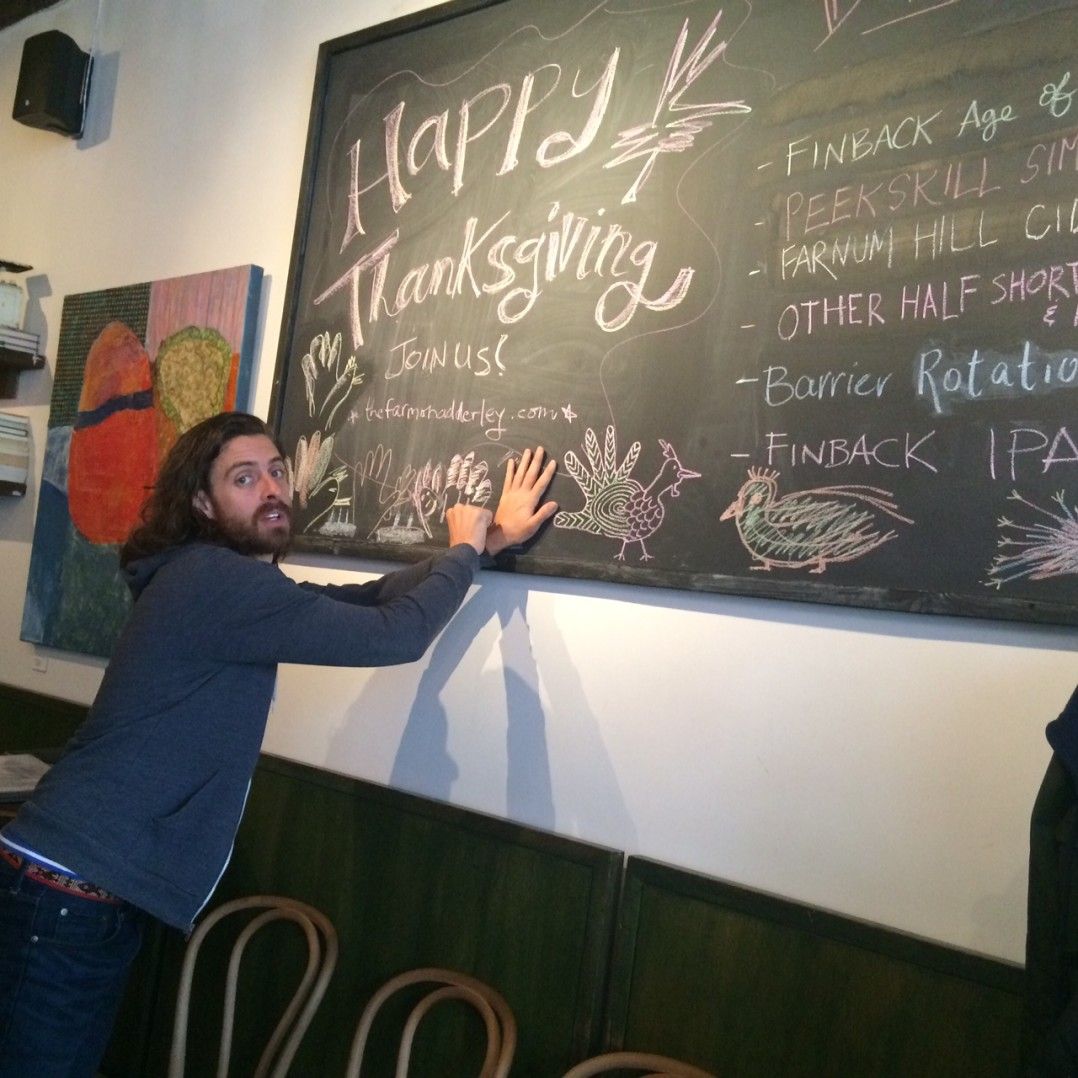 The Farm on Adderley, 1108 Cortelyou Road, 718-287-3101, is planning for five seatings starting at noon and continuing through to final seating that begins around 8pm.
A three-course prix fixe menu for $55 (kids for $25) includes a traditional Thanksgiving plate as one of its entrée options. Vegetarians will be accommodated. The menu's focus is on seasonal and locally sourced foods, including the turkey. The menu was still being finalized as of November 19, but reservations are already going fast.
"We're booked up, but there are some tables left, and people always cancel," said Stephen Sheffer, The Farm on Adderley's events coordinator, adding that the restaurant also will offer take-out meals on Thanksgiving Day so long as they are ordered in advance.
Email farmreservations@gmail.com for reservations.
Lea, 1022 Cortelyou Road, 718-928-7100, will offer a 1 pm and a 4 pm seating for a "classic Thanksgiving meal with a Lea twist," according to owner Ben Heemskerk.
Thanks to the Italian spot's 900-degree wood-fired oven, Lea's menu includes pumpkin pizzas along with wood-fired sweet potatoes and roasted brussels sprouts. Also on the menu are home-made parsnip soup, cranberry sauce, kaboucha and pumpkin pie and butternut squash rye bread. The turkey, too, has an Italian twist, made as a deboned porchetta roast with fennel stuffing.
The restaurant is also offering a "Thanksgiving CSA basket" for diners who pre-order by phone. Pickup or delivery takes place on Wednesday or Thursday. At $110, the CSA basket includes parsnip soup, cranberry sauce, brussels sprouts, wood-fired sweet potatoes, kaboucha cookies, kaboucha and pumpkin pie and butternut squash rye bread.
"All you have to do is roast the turkey," Heemskerk said. Don't know where to go to get a bird? Check out our roundup here.
Moondos Grill, 424 Church Avenue, 718-941-0185, will be open on Thanksgiving from 8am to 6pm or later depending how many diners reserve seats.
"If we get a lot of reservations, we'll extend evening hours, but we also want our staff to be able to go home that night and enjoy Thanksgiving with their families," said Moondos manager Jessie Ramirez.
The restaurant, which has offered Thanksgiving dinners for the last two years, will offer individual meals either at the restaurant or delivered. For family-style meals, however, which include a 10-pound roasted turkey and two sides, Moondos asks customers to come in and pick up their hot birds.
Moondos' holiday meal will include turkey with stuffing, mashed potatoes, broccoli, cranberry sauce and apple pie á la mode, said chef Ruben Olivos.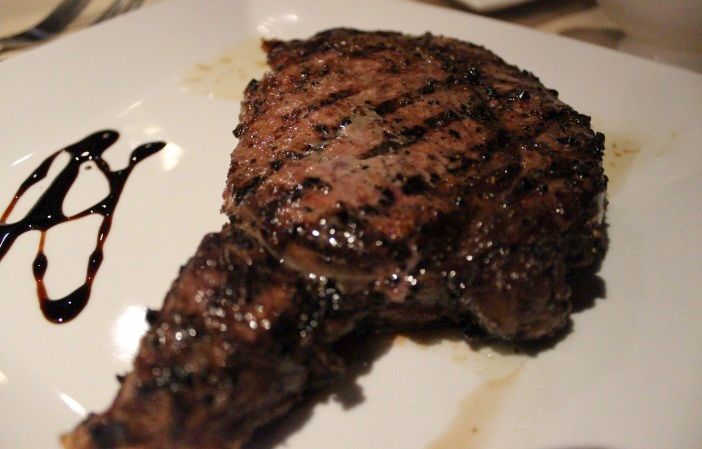 If you'd rather skip the turkey altogether, stop by Atlas Steakhouse, 943 Coney Island Avenue, and fill up on some of their delicious steak instead.
Know any other spots serving up a Thanksgiving feast? Let us know in the comments.