Where To Get Ice Cream In Fort Greene & Clinton Hill Before Summer's End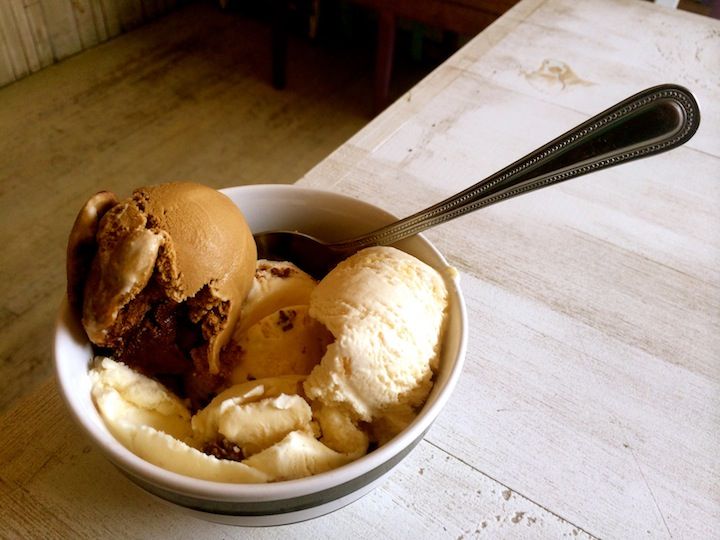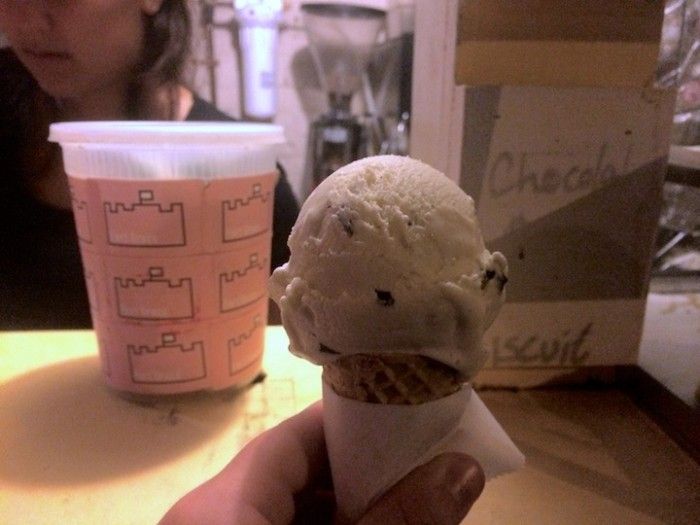 The final day of summer is officially Monday, September 22–but unofficially, even the approaching long weekend for Labor Day signals the end of flip flops and beach trips. One treat you can enjoy for as long as the days remain warm, however–and even if they don't, because we're not judging–is ice cream, and here are a few fabulous local spots to get a scoop.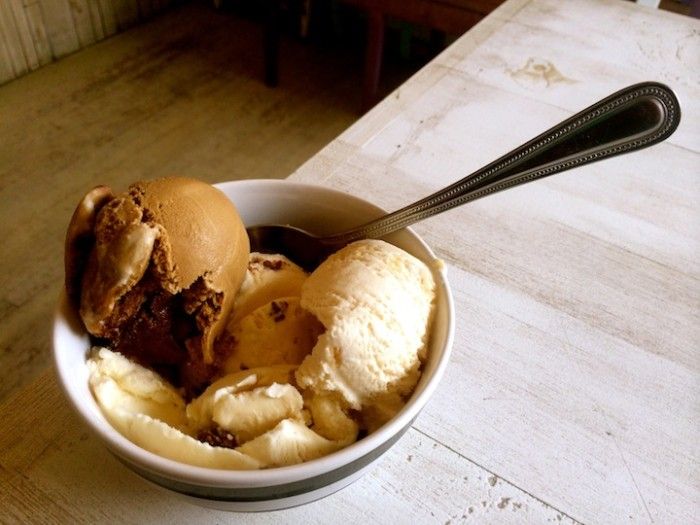 Baba Cool
64-B Lafayette Avenue between South Elliot Place and South Portland Avenue
A swell setting to plug in and work or simply relax in their rocking chairs–where you could find your one true love, by the way–Baba Cool  serves their Brooklyn-made Phin & Phebes scoops from an adorable rolling cart, and offers both sugar and wafer cones. Expecting a rotating flavor selection including Vietnamese iced coffee, peanutty pretzel, "Banana Whama" (including vanilla wafers), and more–and expect bigger scoops ($4 for one, $6 for two) than above, as we were already stuffed and half protesting when we got the opportunity to try some.
Cammareri Bakery & Cafe
1 South Elliot Place at Dekalb Avenue
To get nitpicky, this is actually gelato–but has anyone in the history of the world ever been like, "Gelato?! I though it was ice cream. Forget it." No, right? They stock a rotating bunch of classically sweet flavors, which often includes fruit sorbets, too–and you can easily bring your cup or cone to Fort Greene Park across the street. Prices are as follows: $3 for two scoops, $4.50 for three scoops, $1 for an extra scoop, and $9.95 for a pint. Guess nobody ever gets just one scoop.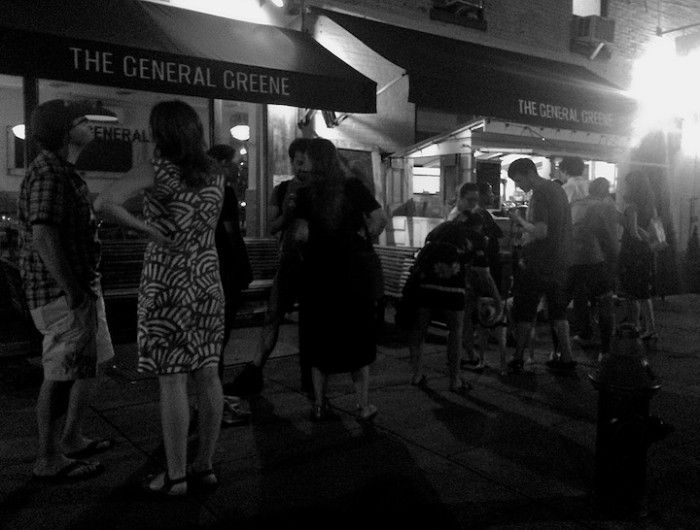 Fort Grace
229 Dekalb Avenue (actually around the corner from The General Greene, on Clermont)
Judging by the constant length of lines coming from this cute little shack, nobody will be surprised by this shout out. Besides their lovely, super fresh ice cream and sorbets made in house (flavors include mint chip, salted caramel, and malted vanilla among others; $3 for one scoop or $5 for two), we have to say there's something very charming about the novelty of waiting in a group of eager adults for a scoop–it's a bit like the excitement felt while crowding around the Mister Softee truck in younger years.
Primrose Café
147 Greene Avenue between Waverly and Washington Avenues
We just can't get enough of the ambiance at Primrose, and are perfectly happy to drink their coffee and eat their salads most of the day. Something else that makes them exceptional is not only do they have several rotating gelato and sorbet flavors ($3.50 for one, $5.75 for two)–they also serve freakin' brownie sundaes ($6) and banana splits ($9). Yes, size 00 design students, that is us eating one in a hidden corner of Primrose's backyard.

Clementine Bakery
299 Greene Avenue between Classon and Franklin Avenues
This place is really verging into Bed Stuy, but unlike the others on this list, its ice cream (supplied by NYC-based DF Mavens) totally vegan and gluten free. We tried a cinnamon apple pie scoop ($3.27) earlier in the season, which we're pretty confident fellow omnivores wouldn't be able to identify as dairy free. They also stock organic sugar cones, and make milkshakes if you'd rather sip.
Liberty Pizza
482 Myrtle Avenue at Hall Street
The Myrtle Avenue Brooklyn Partnership alerted us to this hidden gem only earlier this week–not that the shop itself is hidden, but that it serves $1 ice cream scoops alongside its pies! If your sweet tooth needs a fix but you're not looking to pay the cost of most local scoops, Liberty is a great option.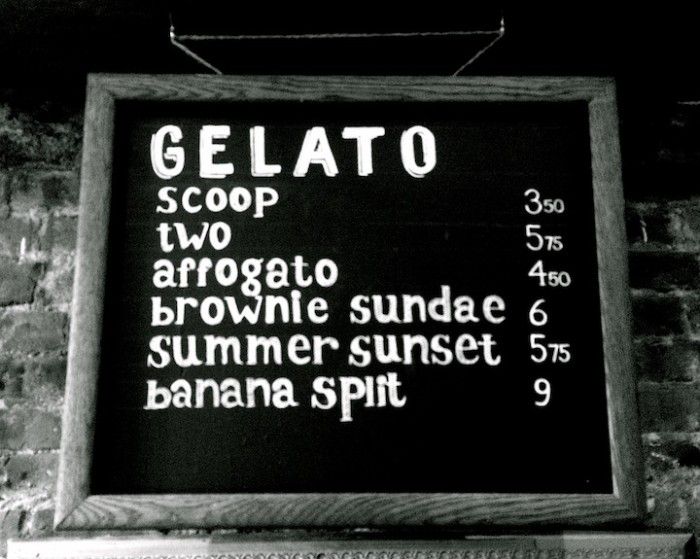 We're also looking forward (understatement of the year) to gourmet ice cream sandwiches coming to The Good Batch, on which we'll be sure to do some very serious and lengthy research. Until Anna and co open their doors, though, where did we miss? Where's your favorite local spot to get a scoop?