Where to Get an Office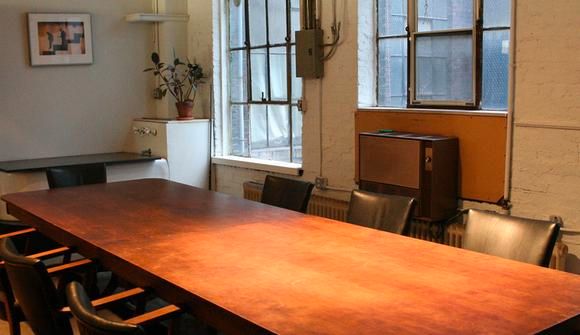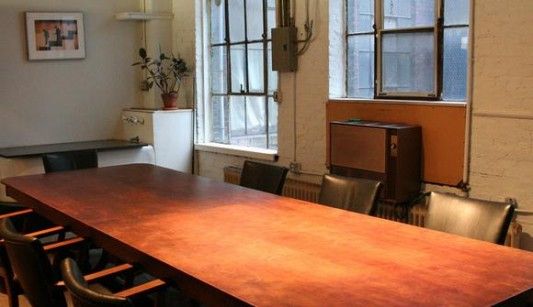 For those self-employed types tired of haunting local coffee shops, unprepared to rent out an entire office, and unable to work at home, there's always coworking. You can get in on a shared office space for as little as $50/month – or much more. Amenities might include wifi, free printing, copying, and coffee. Plus, it's a good way to meet fellow self-employees.
Rents being what they are here, the Slope is short on shared space. But those willing to venture into Park Slope Adjacent Gowanus or Boerum Hill have a number of coworking spaces to choose from:
• Brooklyn Writers at 58 Carroll: an inexpensive option – night shift workers can get access for $90/month ($400 for 6 months). No waiting list.
• Common Spaces at Flatbush and 3rd Avenue (pictured above): a $400/month coop. $200/month gives a "flex space."
• Brooklyn Creative League at President and 4th Avenue: there's a wide price range, from $225/month for part time access to $1500/month for a dedicated, 225 square foot office. Wednesday is Salad Day, where everyone brings an ingredient for the shared lunch.
• Room 58 at 168 7th Street: Room 58 shares space with Brooklyn Art Space, where artists can rent studio space.
Those wishing for a cheaper alternative might do well to investigate Proteus Gowanus, where $50/month (or $125 for three months) gets you access to facilities, free coffee and occasional snacks. The catch? Unlike the other spaces, hours are limited to 10am to 6pm, Monday through Friday.
Want to cowork a little farther from home? Here's a map of NYC's coworking spaces (which doesn't include the Ditmas Workspace on the other side of the park).