Where To Donate Toys In Brooklyn This Holiday Season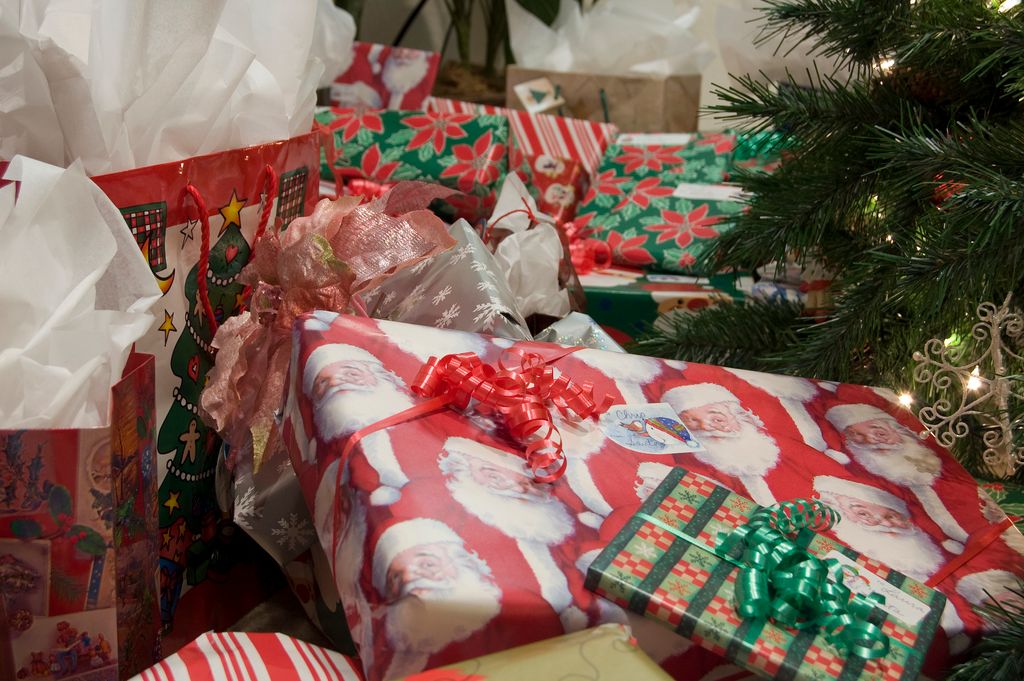 The annual Toys for Tots drive is currently underway, and there are a lot of local drop-off locations where you can donate a toy, helping to ensure that so many Brooklyn children have a bright holiday.
Last year in New York City, Toys for Tots collected and distributed more than 250,000 toys, which they aim to surpass this year — which can't happen without your help. As you're checking names off your holiday shopping list, consider adding one more toy to your shopping basket, and know you'll be bringing a smile to another child's face this year.
You can bring a new, unwrapped gift for children up to age 12 to one of the following locations around Brooklyn. Find a full list of drop-off locations around the city here.
PS 32
317 Hoyt Street, Brooklyn, New York, 11231
More info: Francine Cuomo, 718-222-6400
YogaWorks
210 Jerolemon, Brooklyn, New York, 11201
More info: MaryAnn Ulasi, 718-687-4340
U.S. Attorney's Office-EDNY
271A Cadman Plaza East, Brooklyn, New York, 11201
More info: Michelle Johnson, 718-254-6425
Front Inc
20 Jay Street #920, Brooklyn, New York, 11201
More info: Elaine, 212-242-2220
PS 29
425 Henry Street, Brooklyn, New York, 11201
More info: Michelle Kupper, 347-497-1656
CPR Cell Phone Repair
224B Atlantic Ave, Brooklyn, New York, 11201
More info: Joe Deluca Jr, 347-668-6322
LF Brooklyn
227 Court Street, Brooklyn, New York, 11201
More info: Jules Femiani, 718-797-3626
Urban Assembly School for Law and Justice
283 Adams Street, Brooklyn, New York, 11201
More info: Megan Rose, 908-370-6536
Wireless Zone
6818 18th Avenue, Brooklyn, New York, 11204
More info: 718-236-1080
PS 121
5301 20th Avenue, Brooklyn, New York, 11204
More info: Christine Schneider, 718-377-8845
Winograd Insurance Agency/Allstate Insurance
6902 18th Avenue, Brooklyn, New York, 11204
More info: Kathi Winograd, 717-232-0400
Tabernacle of Victory Deliverance Church
1770 Broadway, Brooklyn, New York, 11207
More info: Pastor Alaina Ivin, 646-255-5644
CubeSmart
2033 Pitkin Ave, Brooklyn, New York, 11208
More info: Catisha Cargill 718-385-1868
Velsor Realty
8027 3rd Avenue, Brooklyn, New York, 11209
More info: Alaina Gennaoui, 718-238-5550
Live Holistic
446 Bay Ridge Parkway, Brooklyn, New York, 11209
More info: Alexandra Russo, 718-921-5483
Apple Bank For Savings
426 86th Street, Brooklyn, New York, 11209
More info: April VanEken, 718-748-4663
New York Martial Arts Academy (Brooklyn)
184 N 8th Street, Brooklyn, New York, 11211
More info: James Orfanos, 347-721-3288
The Little Gym of Bay Ridge Bensonhurst
8681 18th Avenue, Brooklyn, New York, 11214
More info: Alyssa, 718-259-6878
CubeSmart
338 3rd Avenue, Brooklyn, New York, 11215
More info: Nedra Bryant, 347-897-4445
Park Slope Plumbing Supply
601 5th Avenue, Brooklyn, New York, 11215
More info: Cristina, 718-832-0400
Leathernecks Tattoo
667a 5th Ave, Brooklyn, New York, 11215-6306
More info: Valerie, 917-365-3059
American Legion George P. Davis Post 116
414 Nostrand Ave, Brooklyn, New York, 11216
More info: Delores Davis, 718-622-4147
The Mailroom Store
1072 Bedford Avenue, Brooklyn, New York, 11216
More info: Allison Thompson, 718-399-3457
BRIC
647 Fulton Street, Brooklyn, New York, 11217
More info: Gabrielle Smith, 718-683-5671
NYS Office of General Services
55 Hanson Place, Brooklyn, New York, 11217
More info: Beverly Alston, 718-722-2005
International Baptist Church
312 Coney Island Ave, Brooklyn, New York, 11218
More info: Sam Park, 718-971-0765
Middle School for Art & Philosophy
1084 Lenox Road, Brooklyn, New York, 11224
More info: Ms. McKay, 718-342-7563
Creme & Cocoa
1067 Nostrand Avenue, Brooklyn, New York, 11225
More info: Astrid Thorpe, 347-439-4719
H&R Block
7423 13th Avenue, Brooklyn, New York, 11228
More info: Serena Wiley, 718-812-8953
Ben Bay Realty
8304 13th Avenue, Brooklyn, New York, 11228
More info: Maria Caputo, 718-680-6442
PS 127 The McKinley Park School
7805 7th Avenue, Brooklyn, New York, 11228
More info: Jenn Reinhart, 646-391-0709
Wireless Zone
7505 13th Avenue, Brooklyn, New York, 11228
More info: 718-621-5920
Madison Estates
2922 Avenue R, Brooklyn, New York, 11229
More info: Melissa Talamo, 718-645-1665
Madison Park Physical Therapy
2919 Avenue S, Brooklyn, New York, 11229
More info: Angela Maresca, 718-554-3680
NYC Dept. of Education
1780 Ocean Avenue, Brooklyn, New York, 11230
More info: Elba O. Melendez, 718-758-7633
Madison Estates
53 Douglass Street, Brooklyn, New York, 11231
More info: Joe Baglio, 718-797-2222
Kumon of Carroll Gardens
337 Smith Street, Brooklyn, New York, 11231
More info: Natania, 917-519-3280
Allied Building Products
245 42nd St, Brooklyn, New York, 11232
More info: Jason Kayser, 718-788-6682
Bed-Stuy Campaign Against Hunger
2010 Fulton street, Brooklyn, New York, 11233
More info: Naomi Hopkins, 718-773-3551
Artistiic Talents
216 Rockaway Ave, Brooklyn, New York, 11233
More info: Melvin Isaac, 646-784-3902
FedEx Home Delivery
100 Morgan Avenue, Brooklyn, New York, 11237
More info: Tamara Johnson, 718-497-2731
CubeSmart
900 Atlantic Avenue, Brooklyn, New York, 11238
More info: Senee Nash-Robinson, 718-399-3531
CubeSmart
945 Atlantic Avenue, Brooklyn, New York, 11238
More info: Samantha Thomas, 718-399-3600
Sister of Paradise #718
872 Bergen Street 1L, Brooklyn, New York, 11238
More info: Kay, 718-313-3030
Brown Memorial Baptist Church
484 Washington Avenue, Brooklyn, New York, 11238
More info: Gloria Hunter, 917-751-6202
CubeSmart
1050 Atlantic Ave, Brooklyn, New York, 11238
More info: David Bartholomew, 718-399-8898
Five Below
470 Gateway Drive Unit 5, Brooklyn, New York, 11239
More info: Daniela Caraballo, 914-738-3492
New York City Council Member Laurie Cumbo
1 Hanson Place Suite 201, Brooklyn, New York, 11243
More info: Dominique Bryant, 718-260-9191
Warrior Fitness Boot Camp Brooklyn
240 Wythe Avenue, Brooklyn, New York, 11249
More info: Alex Fell/Ruben Belliard, 718-388-8889
Kings Bay YM-YWHA
3495 Nostrand Avenue, Brooklyn, New York
More info: Paula, 718-648-7703 ext. 236