Where to Buy Your Christmas Tree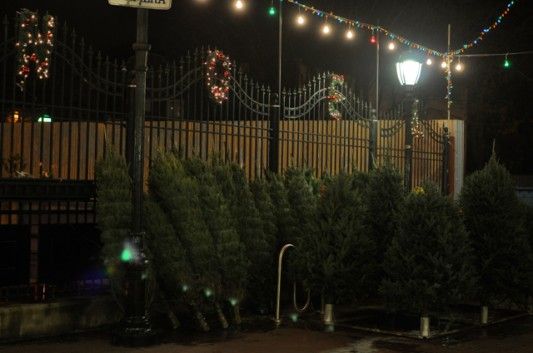 Christmastide, or The Twelve Days of Christmas, technically starts December 25 and ends with the Feast of the epiphany on January 6. Some families don't even put their Christmas tree up until December 24 in honor of the proper Christmas Season. Yet, if you follow the retail calendar, the Christmas season began with Black Friday. Judging by the number of emails and questions we're receiving, many of you were ready to put a tree up days ago.
Now, the question is: where should you buy your tree?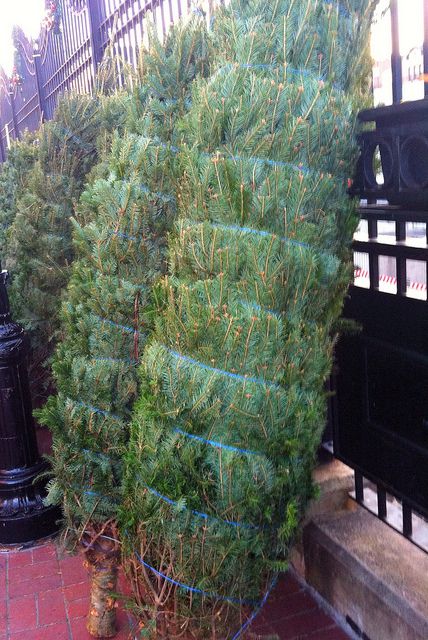 • Almac Hardware at Newkirk Plaza has trees large and small.
• Brooklyn ARTery on Cortelyou is selling trees from Vermont in the driveway on the side of the store.
• J&L Landscaping on Caton and E 7th has "fresh cut trees from Canada, poinsettia plants, wreathes of all sizes, grave blankets, tree stands."
• Shannon's Florist across from Green-Wood Cemetery is ready for the holiday season with "poinsettia plants, Christmas trees, wreaths and grave coverings."
• The flower shop attached to Superior Deli on Cortelyou and Rugby has Christmas trees and a variety of red and white flowers.
• Organic trees are sold in front of by Holy Name baseball field on 16
th
Street in Windsor Terrace (Holy Name of Jesus Baseball Field, 456 16th St near Prospect Park West).
• Home Depot and Lowes have trees. But if you want to leave the neighborhood, you might as well support Red Hook small businesses like Urban Garden Center or Chelsea Garden Center in Red Hook both of which could use support after the hurricane.
• Boy Scout Troop 237, which my older sons are involved in, sell wreaths in the Holy Name Schoolyard Friday evenings, November 30 & December 7 and after masses on Sundays, December 2 & 9.
If you know of other Christmas tree vendor locations, or if you've gotten a tree already, let us know your favorite.